blog
OVO's Zero Carbon Heat Trial: Why we need a solution to electrify heat
07 July 2020 | OVO Energy
At OVO, we have committed to halving our members' total carbon footprint by 50% by 2030. To do this we need to adopt decarbonisation technologies, such as the electrification of heat, at scale.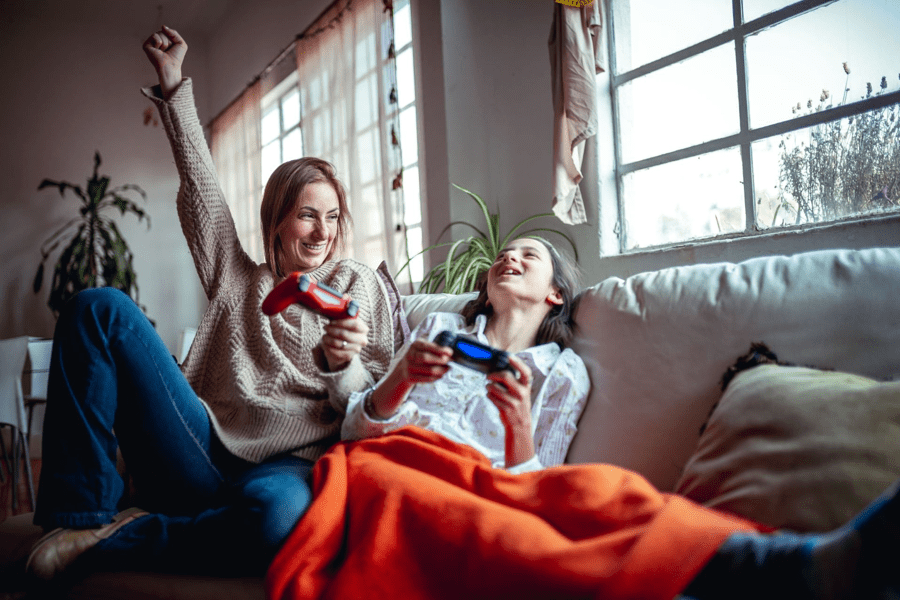 Heat - an obstacle on the journey to zero carbon
Good news - renewables, like wind and solar, are breaking record after record.  In 2019, 37% of the UK's electricity demand came from renewable sources1 - an all time record high.  April 2020 saw the highest ever level of solar generation at 9.68GW2.  And in the UK, 2019 sales of EVs rose 144% year on year3.  So we're well on our way to driving carbon emissions out of the energy system - right?
Well, yes - the decarbonisation of electricity is a great success story. But there's a sizable obstacle on the road ahead - in the shape of a gas boiler. 85% of the UK housing stock4 is heated with gas central heating, with each of these emitting carbon dioxide. Collectively this represents over 15% of the UK's carbon emissions5. 
Low carbon heating - there's no easy solution
Despite clear policy signals of a shift to low-carbon heating systems (as laid out in the forthcoming UK Future Homes Standard6), how to do that in a technically and economically feasible way remains a conundrum. There are viable technologies available - but each faces its own challenges.
Blending hydrogen7 into the gas network would lower its carbon intensity without the need to change the fabric of our homes but switching the gas grid to 100% hydrogen is impractical8 and will take time to deploy at scale
District heating, which has had great success in countries like Denmark (where 60% of heating comes from district heating networks9), is a well-established technology but faces a number of practical challenges when it comes to retrofitting, financing and end-user experience10.  
Energy efficiency is the optimum solution. Globally, enhancing the energy efficiency of buildings could avoid up to 32.9 GtCO2e of carbon emissions11 between 2020 and 2050. That will get us some of the way there, but not all.
Identifying the optimal solution for the decarbonisation of heat is going to be the climate crisis question of the decade.
The Government's consultation on how we get the necessary technology in people's homes closes tonight, 7th July at 23.45. A challenge of this size needs a solution that works for customers and makes the cleaner choices cheaper.
In pursuit of the electrification of heat: The Zero Carbon Heat Trial
At OVO, we believe one of the major, lowest cost routes to a net zero carbon emissions by 2030 is simple - decarbonise power and electrify everything.  That's why we are investing in R&D to market trial the technologies needed to electrify heat. This month, OVO Energy embarked on a 2 year Zero Carbon Heat Trial together with Kaluza, Sunamp, Retrofit Works and Parity Projects, funded by the UK Department of Business, Energy and Industrial Strategy (BEIS).  
The Zero Carbon Heat Trial aims to demonstrate how we can swap fossil fuels for cleaner, cheaper, easier to use heating that is powered by renewable electricity.  As part of this trial, we are installing up to £15,000 worth of tech, including air source heat pumps, ground source heat pumps, thermal batteries and additional energy efficiency upgrades into 250 people's homes to learn about how these technologies work in practice as part of a smart, flexible energy system - from install to use and maintenance - to accelerate the evolution of low carbon heat technologies and get them to market scale faster. And it's about more than just proving that heat pumps work.  The Zero Carbon Heat Trial will demonstrate how Kaluza's flexibility platform and thermal batteries (like those made by Sunamp) can harness the power of innovation and smart technology to improve the customer experience and lower running costs.
By the end of the Zero Carbon Heat Trial, we hope to have achieved three things: 
250 participants installed with renewable heat + energy efficiency upgrades, demonstrating innovations to overcome large scale deployment of heat pumps.
Gained invaluable insights into customers behaviour and collecting data relating to the optimisation of heat pumps. 
Lessons learned in the practicalities of surveying properties, specifying energy efficiency measures, and installing zero-carbon heating solutions.
You can check out the launch film here:
To be able to see YouTube videos, we have to ask you to accept Targeting Cookies within your
View more from these categories