guide
How to reset your boiler
12 November 2020 | Aimee Tweedale
Has your heating suddenly stopped working? No hot water coming out of the taps, and you're not sure why? On average, 1 in 5 boilers breaks down each year – but don't panic straight away. Yours might just need a quick fix and a reset.
Your boiler has probably gone into 'lockout', which is when it shuts down because it's detected a problem. The good news is that if it's a common fault, you may not have to call in a boiler engineer. 
The first thing to do when your heating goes out is check the power in your home, and the pressure in your boiler. If everything seems okay, then you should check the boiler's display for an error or fault code. This should tell you what the issue is. Once you've addressed the problem, you're ready to reset.
But first, if you're still feeling unsure, watch OVO Senior Engineer Rich Laniyan demonstrate exactly how to reset your boiler:
Find out more about common boiler problems and what to do about them, and how to use your boiler timer.
Here's our simple step-by-step guide on how to reset different types of boiler. Plus, keep reading for more on what to do if you keep on having problems after resetting.
When to reset your boiler
Lots of modern boilers are designed to go into lockout mode when something goes wrong. This protects you, but it can also be a nuisance when you need hot water.
If your boiler has gone into lockout, you might see:
An error code on the display screen
Flashing red or green lights
Broadly, there are two reasons why your boiler might have gone into lockout. 
There's a fault that won't let the boiler work correctly (in this case, it should usually display an error code)
There's a fault that makes it unsafe for the boiler to keep operating, e.g. high pressure or a problem with your gas supply
Resetting your boiler without fixing the underlying problem won't do anything. So first, you need to identify what's gone wrong.
Why has my boiler gone into lockout?
Boiler lockout can happen for a number of reasons. It's a safety feature, designed to kick in when something goes wrong.
The good news is that if you've got a minor fault, you don't need to call a qualified engineer to fix the problem.
Your boiler should display an error or fault code. This usually appears on the display, starting with an 'E' or 'F'. Take a look at your boiler's manual to find out what the code is telling you.
Here are three common issues that might have caused your boiler lockout, along with how to spot them, and how to fix them.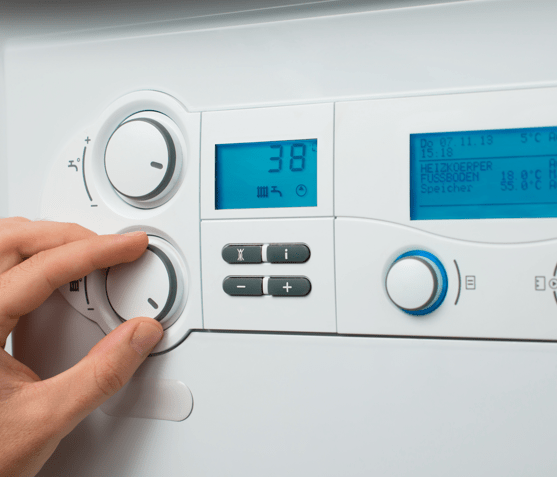 Low or high pressure
Your boiler might lock out if the water pressure is either too high or too low.
These days, around 80% of boilers are combination boilers, and these can't function if the pressure is too low.
Find out if your pressure is the problem by looking at your boiler's pressure gauge. It should usually be at around the 1.5 bar. Anything below one bar is considered low pressure. 
If this is the case, check your boiler's manual for instructions on how to repressurise your boiler.
Your boiler's pressure is too high if the pressure gauge shows a reading of over 2.5. You may be able to fix this by bleeding your radiators. In this case, the boiler shouldn't need to be reset. If that doesn't work, it's time to call a professional. 
To find out more about how to save yourself the hassle and cost of calling out a professional, read our guides to what to do if you have low boiler pressure, and how to deal with high boiler pressure.
And if you want to know more about condensing boilers, read our comprehensive guide. 
Cold shower? No thanks!
Get boiler and central heating cover with OVO HomePlan
Ts & Cs apply.
Get a quote
Sludge or debris
One reason your boiler could be locking down is due to a build-up of gunk in the system. Limescale can interfere with your heat exchanger, or other key parts of the boiler, and stop it from working properly.
Limescale can impact your boiler's efficiency by up to 12%. You'll probably notice that it's causing a problem when your boiler starts sounding noisier than usual. Consider clearing out the pipes with a power flush.
Ignition problems
Most boilers will lock out if they've failed to ignite three times in a row.
Reasons this could happen include: 
a fault with your gas valve
a lack of gas pressure
trouble with your ignition lead 
If your boiler is failing to fire up, you should call a gas-safe-registered engineer to find and fix the problem.
Does your pilot light frequently blow out, or are there sooty stains around any of your gas appliances? This could indicate a carbon monoxide leak. Carbon monoxide poisoning is lethal. Read our guide to find out how to spot a leak, recognise symptoms of carbon monoxide poisoning and what to do. This guide could save your life. 
If you have a condensing boiler, and the weather is particularly cold, you might find that your condensate pipe had frozen. Find out more about how to find your condensate pipe and defrost it here.
OVO HomePlan has got you covered
OVO HomePlan – our boiler emergency cover – starts from as little as £13 per month1. We'll help keep your boiler and central heating system working efficiently, so you can relax and put your feet up. Find out more information on our Boiler Cover page. 
How to reset your boiler
Once you've fixed the problem with your boiler, it's time to reset it to get the heating and hot water flowing again. 
For most models of boiler, all you need to do is press and hold the reset button for up to 10 seconds. 
You'll know that the reset has worked if you see one of the following:
The flame ignite
The error code disappear
A red/orange light turn green
A 'burner' light turn on
You should also hear your boiler firing up again. To test whether your boiler is now working, try creating a demand for heating or hot water. For example, switch on a hot tap, or turn up your thermostat.
Where exactly your boiler's reset button is will depend on the model. Below, read a breakdown of how to reset gas boilers from different makers.
How to reset a Worcester boiler
If your Worcester Greenstar boiler has a flashing red light, you may want to try resetting it. Don't worry – it's easy to do.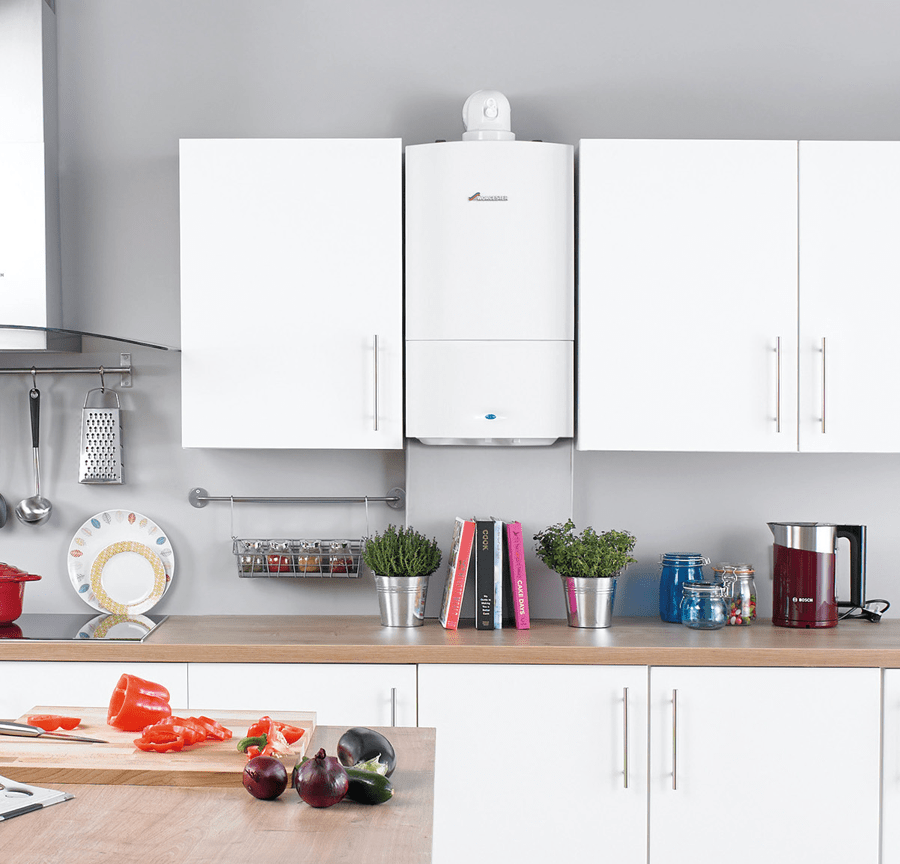 If your Worcester boiler has a reset button:
Press and hold the reset button
Release it after three seconds
If yours has a reset light:
Turn the temperature dial towards the reset light
Leave it there for three seconds
Turn it back to its starting position
If this doesn't seem to fix the problem, or if you find yourself having to regularly reset your boiler, then you may have to call out a heating engineer.
How to reset a Vaillant boiler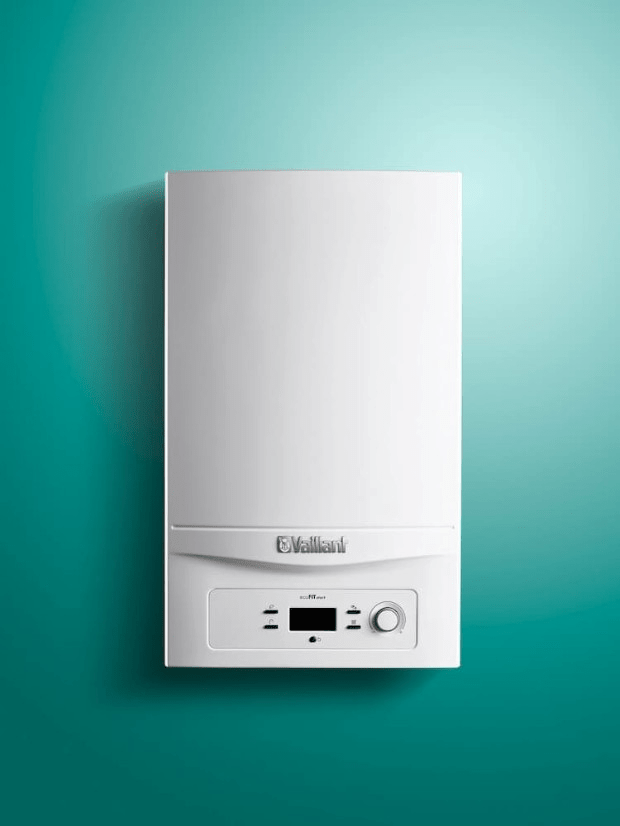 If you have a Vaillant ecoTEC boiler, you should find your reset button just underneath the display.
To reset, simply press down and hold for one second.
If this hasn't worked after three attempts, you should call an engineer. 
How to reset a Baxi boiler
Baxi boilers can be reset in three different ways, depending on the model you have. 
If your Baxi boiler has a reset button:
You'll know your boiler is in lockout when you see a red light either flashing or constantly lit
Press and hold the reset button until the red light turns off
You may then see a burner light switch on, to show your boiler has fired up again
If your boiler has an ON/OFF/SELECTOR switch:
Open the fascia display
You may see an error code, or (if you have a boiler without a display screen), a flame failure light
Turn the selector switch to the R ('reset') position
Hold for five seconds before releasing
The error code should change, or the flame failure light should stop flashing
The burner light will turn orange to show that your boiler is working again
If your boiler uses a thermostat control knob to reset:
You'll know your boiler is in lockout when you see a red light either flashing or constantly lit
To reset, turn the temperature control knob completely anti-clockwise
Hold until the red light goes out
Turn back to your normal setting
Again, a burner light should come on to show that your boiler has fired up again
If your Baxi boiler keeps locking out repeatedly, give an engineer a call. 

How to reset a Vokera boiler
If your Vokera boiler needs resetting, you may see a flashing red light.
Simply move the mode selector switch to the 'OFF/RESET' position, then move it back to where you would normally have it (either 'hot water only' or 'heating and hot water'). 
If it works, you should see a green light. If not, time to get an engineer on the phone. 
How to reset a Glow-worm boiler
Glow-worm boilers indicate faults by displaying fault codes, which begin with the letter F.
To reboot a Glow-worm boiler, simply press the reset button, then wait 5 seconds. You should see your boiler spring back to life. If not, you may need to call an engineer.
Why won't my boiler turn on after resetting?
Remember, resetting isn't a solution to boiler problems. It's just a way to reboot your boiler once the problem is fixed. 
If your boiler reset button isn't working, check the power and pressure gauge again. Once you've tried fixing the problem and resetting a couple of times, if the boiler still isn't playing ball, it's time to call a professional.
Are you experiencing a power cut? If so, read our guide to what to do in a power cut.
If your boiler keeps going into lockout
If you're asking, 'why do I have to keep resetting my boiler?', there might be something more seriously wrong with your heating system. 
If you're repeatedly getting error codes and your boiler keeps locking out again after you reset it, then consider calling an engineer. It might even be time to start thinking about a replacement. 
Is it time for a new boiler?
Over time, a new, more energy-efficient boiler could save you money. Check out some of our energy guides to help you through the process:
How to reset your boiler when the gas runs out
If you're a pay-as-you-go customer and your boiler has a digital display, it will show an error message to indicate you're out of gas. Once you've topped up, reset your boiler as described above. The error message should disappear, and your boiler will work as normal.
If you have a mechanical boiler, we suggest contacting one of our boiler engineers.
Where should I get a new boiler?
You can get an A- rated, award-winning boiler from CORGI HomeHeat (part of the OVO family). Want to know more? Visit our new boilers page for all offers from CORGI HomeHeat. 
And if you're interested in advice on how to cut your energy bills (and your carbon footprint), read up on our energy-saving tips.
Our website offers information about energy-efficiency solutions, but not personal advice.It is intended to provide information and guidance only. You assume responsibility of any decisions made or actions taken based on the information provided.
Sources and references
1Please be aware that there is a 30 day no claim period from the day you sign up
View more from these categories