guide
The Energy Company Obligation (ECO) scheme: everything you need to know
18 March 2021 | Aimee Tweedale
The Energy Company Obligation scheme (or the ECO scheme, for short!) is designed to help make UK homes more energy-efficient.
The government scheme helps homeowners – and some private renters – with low incomes to install improvements like loft insulation, or new boilers. This helps their homes to use less energy, which leads to lower energy bills, and a smaller carbon footprint.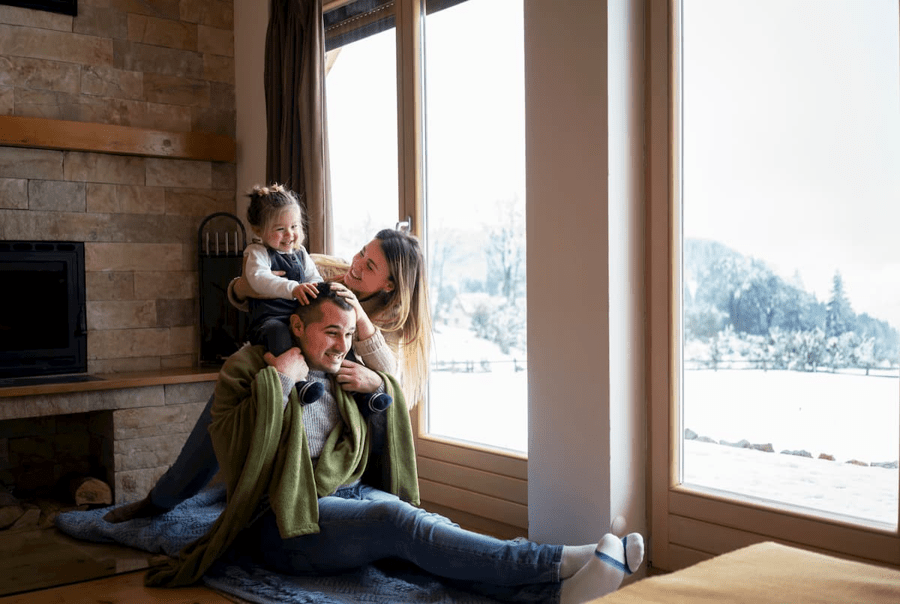 Read our guide to find out more about how the ECO scheme works, who it's for, and what else you can do to save energy at home. 
What is the Energy Company Obligation (ECO) scheme?
Under the ECO scheme, energy companies (like us!) can help customers to make certain home improvements. 
This used to be known as the Affordable Warmth Obligation. But in 2013, it became the Energy Company Obligation (or ECO). 
The latest version of the scheme is called ECO3. It began in December 2018, and will run until March 2022. It's aimed at helping the most vulnerable customers, and those living in fuel poverty.
Under this latest version of the ECO scheme, energy-efficiency measures will be installed in up to 900,000 eligible homes. These measures (such as insulation, and new boilers) make homes cheaper to heat, as well as being more eco-friendly. 
All energy suppliers in the UK with more than 150,000 customers offer ECO funding. That includes OVO and Boost. Keep reading to find out if you're eligible, and how to claim. 
Who qualifies for the ECO scheme?
ECO3 is aimed at supporting the most vulnerable people in the UK, who are unlikely to be able to afford these home improvements without support. 
If you get the Warm Home Discount, you're more likely to also qualify for the ECO Scheme. You must be a Core Group member. Find out more details on the Ofgem website.
You could also qualify for support if you get one of the following benefits:
Armed Forces Independence Payment
Attendance Allowance
Carer's Allowance
Child Benefit (if you also have a low household income)
Constant Attendance Allowance
Disability Living Allowance
Pension Guarantee Credit
Income-related Employment and Support Allowance (ESA)
Income-based Jobseeker's Allowance (JSA)
Income Support
Industrial Injuries Disablement Benefit
Mobility Supplement
Personal Independence Payment
Severe Disablement Allowance
Tax Credits (Child Tax Credits and Working Tax Credits)
Universal Credit
To benefit from the ECO scheme, you must either own your house, or have the permission of your landlord. This includes social housing tenants.
To find out if you're eligible, you can fill out this questionnaire over at Simple Energy Advice. 
You could also contact the Energy Saving Advice Service on 0800 444 202, Monday to Friday, 9am-8pm, or Saturday 10am-2pm.
What efficiency measures can be installed under ECO?
The Energy Company Obligation scheme can be used for a few particular types of home improvement. These are the 3 most common.
Loft insulation
Adding some extra padding to your loft is a great way to trap heat inside, keeping your home nice and toasty. By stopping the heat from escaping, you'll keep your home warmer for longer, while also enjoying lower heating bills. 
You might be able to get loft insulation under the ECO scheme if you're eligible (see above), and:
Your loft is easily accessible
There are no pest infestations, and no water damage
You currently have loft insulation that's less than (or equal to) 100mm thick
Read more about the benefits of loft and roof insulation, and how much it could save you.
Cavity wall insulation
If you meet the eligibility criteria, you could get cavity wall insulation if:
Boilers
There's nothing worse than a boiler that's given up the ghost. And when it comes to saving money and carbon, having an efficient boiler is crucial. 
You may be able to get a cut-price boiler replacement under the ECO scheme if you meet the eligibility criteria above, and:
Find out more about the different types of boiler available, and how to choose the best one for you.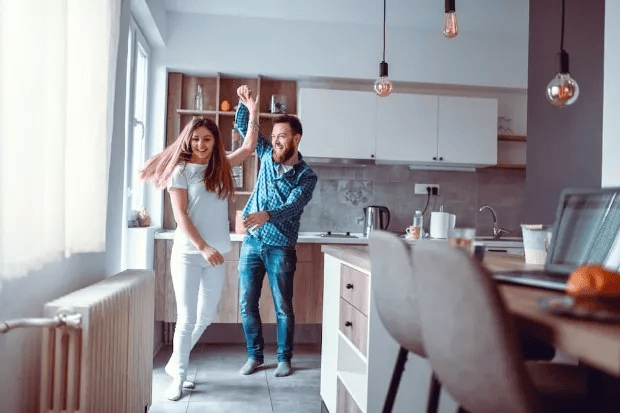 How does the Energy Company Obligation work?
Make the most of the ECO scheme in 3 simple steps.
Check if you're eligible: use the

Simple Energy Advice questionnaire

, or speak to a participating energy supplier to figure out if you're eligible for the scheme.
Book a survey: found out you're eligible? Great! The next step is to speak to an energy supplier to book a technical survey of your home. It doesn't have to be your energy supplier – you can use any energy company that participates in the scheme.
Complete the home improvement: once the survey has been done and it's been confirmed that your home is suitable for improvements, the supplier will book the installation. Sometimes they'll cover the whole cost, but sometimes they'll ask you to pay some money towards the improvements. You can cancel the installation if you don't want to go ahead, or can't afford it. 
Are there any types of home that don't qualify for the ECO scheme?
Homes with more than 3 storeys aren't usually eligible for improvements under the ECO scheme. 
If you live in social housing, you can benefit from the ECO scheme if your home has an EPC rating (or efficiency rating) of E, F, or G. You'll also need to get your landlord to confirm this rating, and give their permission for improvements, in writing. Find out more at the Ofgem website.
I'm not eligible for ECO3 – is there more help available?
ECO3 is just one part of the government's push to get UK households up to speed when it comes to energy efficiency.
Check out our guide to heating and energy grants you might be able to claim for. 
There's also the Green Homes Grant. It offers up to £5,000 in vouchers that you can use to install double glazing, insulation, or other energy-saving improvements. Find out more in our complete guide to the Green Homes Grant.
You could also speak to the Centre for Sustainable Energy, who'll give you free, impartial advice on saving energy, renewable energy and applying for subsidies and financial support. Contact them at 0800 408 6601, or email [email protected] 
Other ways to save money on your energy bills
Energy-efficiency is key to saving money, and cutting back on your carbon emissions. (Why cut back on carbon? To fight against the climate crisis, of course!)
Here are 7 other ways you can start saving energy at home today:
Get more ideas by reading our guide to 120 ways to conserve energy around the home.
Get cleaner, smarter energy with OVO
If you want to save on your energy bills, it's worth switching suppliers to get a cheaper deal. By joining OVO, you could save up to hundreds on your gas and electricity bills each year1.
Not only do we offer competitive prices, but we'll help you monitor your energy use, so you can make even more savings. OVO members get to make the most of:
1 tree planted in your name for every year you're with us3
Find out how much you could save, in less time than it takes to boil the kettle!
Sources and references:
1 Saving based on the estimated annual cost for a non-economy-7, dual-fuel, high user (4300 kWhs elec. and 17000 kWhs gas) paying monthly in advance by Direct Debit. Comparisons made against the Ofgem published tariff cap for a customer on a standard variable or default tariff that comes into effect on 01/04/2021, applied to the same high user consumption values. Savings are an estimate only and your actual costs will vary according to your region and usage. All rates correct as of 02/03/2021
2  The renewable electricity we sell is backed by renewable certificates (Renewable Energy Guarantee of Origin certificates (REGOs)). See here for details on REGO certificates and how these work.  
3 Each year, OVO plants 1 tree for every member in partnership with the Woodland Trust. Trees absorb carbon dioxide from the atmosphere, so tree-planting helps to slow down climate change.
View more from these categories