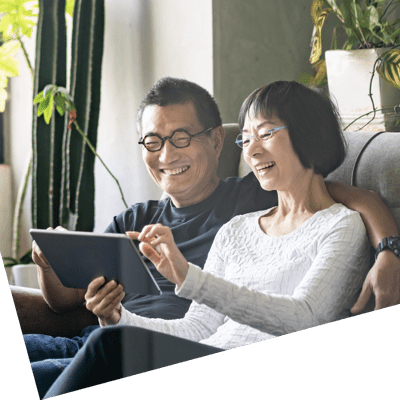 OVO Smart Home
OVO Smart Home
Our Zero Carbon Home trial
Next on the list: sharing our insights
We're no longer accepting new registrations as we're now moving to the next exciting phase: gathering carbon-kicking insights.
We can't wait to share them with you.
What's the Zero Carbon Home trial?
The way we use energy at home plays a big role in how we tackle the climate crisis. Just heating up homes makes for the largest single source of carbon emissions in the UK – over 15%2.
To change that, we want to show that heating homes with smart electric central heating powered by renewable electricity is a practical, low-cost solution.
By bringing low-carbon tech into your home, you can warm it up with cheap renewable energy and store heat at off-peak times, and release it whenever you need it.
Time for net zero carbon homes.
The smart tech going into your home
You'll get this brand-new heating system worth up to £15,000 installed in your home – for free:
More about our Smart Home tech