blog
Join OVO for inspiring talks and live entertainment at COP26
13 October 2021 | Celia Topping
This autumn, the 26th United Nations Climate Change Conference of the Parties (COP26) is being hosted in the UK. From 31 October to 12 November, 30,000 climate experts, world leaders, campaigners and representatives from 200 countries will come together in Glasgow. These people will be making world-changing, planet-saving decisions, in the most critical climate summit ever. 
A recent report from the IPCC (Intergovernmental Panel on Climate Change) gave a "code red for humanity"1. The report shows how human activity since the Industrial Revolution has undoubtedly caused climate change. Planet Earth is in a climate emergency, and we need to act now. 
COP26 has the power to speed up this process on a worldwide scale. The world will be watching. And the UK will be taking centre stage. 
Why is OVO going to COP26?
In 2019 we launched Plan Zero: our commitment to achieving net zero emissions across our business, and helping cut our members' carbon footprints in half, by 2030. Why? To tackle the most important issue of our time: the climate crisis. 
As our Director of Sustainability, Dr Rebecca Heaton, puts it: "Plan Zero is unashamedly ambitious because the climate crisis demands it". 
The UK government is calling for the world to make big commitments at COP262, including:
These goals are in line with our own ambitions to drive progress towards zero carbon living. So, naturally, we'll be present at COP26. 
EXTREME Hangout powered by OVO
COP26 is a time for world leaders and environmental experts to unite and form a plan to guide us through the climate crisis. But we believe that the voices of the younger generation should also be heard. 
That's why we're proud to be sponsoring the EXTREME Hangout, in partnership with One Young World, to offer a platform for young people at this pivotal moment in history.  
The EXTREME Hangout is a 12-day showcase of live discussions, education and entertainment. We're aiming to cut through the pessimism and fear surrounding the climate crisis with optimism and positivity. 
It's bound to be one of the most inspirational and energetic parts of COP26: a dynamic hub where young people can come to hang out, share ideas, and recharge (both themselves and their devices!). Ultimately, we hope everyone leaves with a renewed passion for achieving net zero, and better understanding of how to do it. 
For those in and around Glasgow, you can join us for free at any of the events, including:
Panel discussions with thought leaders and industry experts, curated by One Young World 
Leading vegan and vegetarian chefs delivering locally sourced food
Experiential zone and live adventure sports demonstrations 
Entertainment with the best of today's live music and comedy 
The location for this very special event is on The Ferry, a unique entertainment venue. It's just a short walk from the nerve centre of COP26, the Scottish Exhibition Centre. 
If you can't attend in person, you don't have to miss out. We're live streaming the whole event, so everyone can be involved! (We'll be sharing details for how to stream shortly.) 
Sustainable Pleasures: Your guide to a zero carbon lifestyle
This is OVO's chance to shine! We've been given the fantastic opportunity to curate one of the EXTREME Hangout days at The Ferry, so we're focusing on zero carbon living in 4 key areas of modern life. And the line-up is pretty exciting... 
OVO's 4 keynote panel discussions
On 4 November, we'll be hosting 4 panel discussions on how we can ditch carbon, while maintaining our lust for life! 
Each of the following panels will be hosted by one of the industry's leading luminaries. Plus, we've invited celebrity speakers to give their professional and personal perspectives on their particular industry. Who are they? You'll have to tune in to find out! 
ENERGY – Zero carbon living: the energy that powers our progress
MUSIC – Live or Dead? A zero carbon future for music
FASHION – Green is the new black: outfitting the fashion industry for a sustainable future
TRAVEL – Travel without a trace: The future of zero carbon transport 
Ride OVO Bikes for free!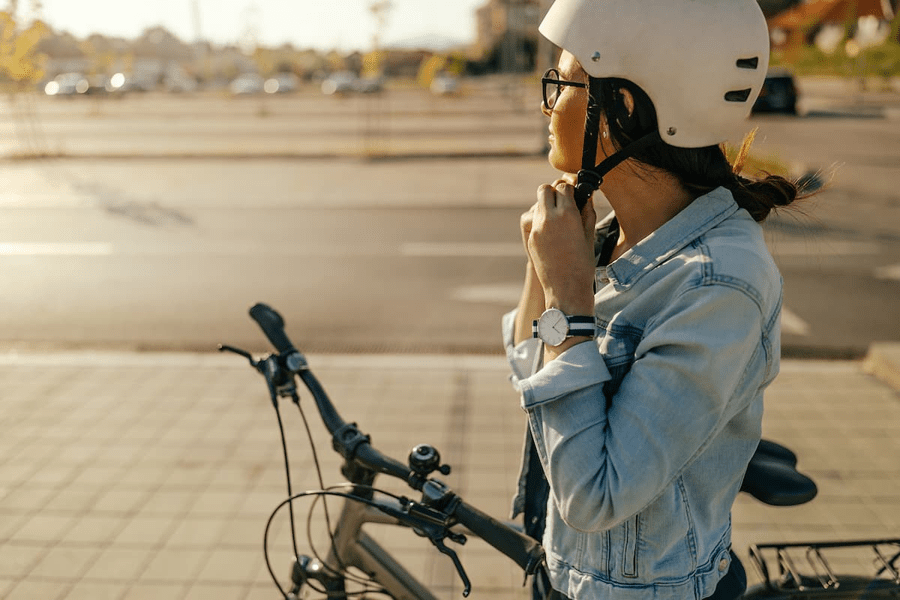 In case you haven't heard the good news: OVO Bikes are currently zipping around the streets of Glasgow. They're a sustainable, easy travel option for anyone to get around the city. 
We'll be providing plenty of free OVO Bikes throughout COP26 for environmental experts, activists, speakers, and celebrities as they explore the climate summit. So jump on and join us to help save the planet, with the very best in zero carbon transport!  
How else is OVO involved with COP26?
OVO's Wee Forests
In celebration of Glasgow hosting COP26, OVO Foundation is supporting Earthwatch Europe's network of Wee Forests (also known as Tiny Forests) around the city centre. 
Each Wee Forest is made up of 600 native trees in a space the size of a tennis court. Not only will these nature-rich green spaces bring biodiversity back to the city, they'll also give the local community an opportunity to engage  with their natural environment. 
OVO and BritainThinks' Net Zero Diaries 
For the UK to reach net zero by 2050, we'll need to change the way we travel, shop, eat, and heat our homes, for good. These changes are urgently needed, but not so easily achieved at a national scale. 
OVO is involved in a research partnership with BritainThinks – along with WWF and Citizen's Advice – in a landmark project that explores what the British public is doing to reach net zero in their everyday lives. 
The Net Zero Diaries brings together 40 people from diverse backgrounds to debate climate policy, and how they feel about the world's journey to net zero. 
We felt it was important to get involved because the project will show what the public really thinks of climate policy at this critical time. This will help policy-makers and commercial organisations understand what British people need from them to get to net zero. 
You can read the first Net Zero Diary report here, which was published earlier this month. More meetups and debates are planned between now and COP26 – and the second report, which relates to our diarists understanding of the key issues, will be published during the summit. We'll be sure to keep you posted! 
Get Nature Positive campaign
As the great David Attenborough once said, "We are bound by and ultimately dependent on the natural world around us3." It's these wise words that form the basis of the Get Nature Positive campaign. 
The campaign is a way for businesses to showcase how they're becoming more "nature positive". The idea is to give examples of how helping the planet also helps long-term financial sustainability and the general wellbeing. In other words, it's good for business!
As OVO was a founding member of the campaign, our very own Director of Sustainability, Dr Rebecca Heaton, will be speaking at the "Get Nature Positive" business lunch event on Saturday 6th November – talking about why tree planting is so important. Highlights to follow! 
Come and join the conversation! 
Climate change is the most important issue of our time, and it's deadly serious. But there's no reason why we can't come together, meet new people and have a bit of fun while we share our ideas. 
We'd love you to join us! You can register for tickets here, but if you can't get to Glasgow, remember we'll be live streaming the whole event, so tune in and get involved! Our live streaming link will be available shortly. 
Sources and references
1https://www.ipcc.ch/report/ar6/wg1/
2 https://ukcop26.org/cop26-goals/
View more from these categories