blog
Your guide to green banking: what it is and how to make your money matter
10 November 2021 | Celia Topping
This guide is not personal financial advice. All investments can fall as well as rise in value so you could make a loss. If you're unsure what's right for you, you should always seek independent financial advice. 
3 ways to make your money reflect your values
How to switch to a greener bank
Which are the UK's most ethical banks?
Why is green banking important?
Make your money go further with OVO
Do you have a pension, or is your bank investing money on your behalf? If so, do you know where that money is being invested?
You're not alone.  80% of people don't actually know where their money is being used by their bank1. This means you could inadvertently be supporting something you're 100% against. For example, you could be a vegan whose pension pot is being invested in industrial livestock farming. Or an environmental activist whose hard-earned cash is being used to bankroll fossil fuel companies. 
In this article we'll explain all the terminology around green banking, and how you can make your money work for the issues you care about. 
What is green banking?
The climate crisis means there's never been a more urgent time to make permanent lifestyle shifts – in the way we travel, what we eat and how we shop. Underlying everything, of course, is money, and how we use it. 
Essentially, it comes down to 2 basic actions:
How we spend money: whether we choose to be a vegetarian, drive an EV, use only sustainable products, or travel by train, for example. These all reflect our ethical desire to move towards an eco-friendly world. 
How we save/invest money: putting our money into investment portfolios, pensions, and bonds, with the aim to increase in value.  
It's the latter where green banking comes into play. Knowing how our money is being used by the banks is vital. We need to know our money is being invested in ways that will have a positive impact on the environment and our world. 
It's a fairly new idea that's quickly becoming mainstream. The Wall Street Journal reported, "Green finance is now looking less like the niche interest of socially conscious investors and more like a sustainable gold rush2". 
There's a lot of terminology in and around this subject that could be potentially confusing. So we'll make it easy, with a few simple definitions: 
8 useful terms to know
Green finance: spending and saving your money in a way that supports climate-friendly businesses.
Ethical investment: investing money in companies that you believe are ethical3, and that follow certain internationally accepted ethics. Unethical companies might include those who deal in guns, tobacco, and fossil fuels. 
Divestment: the opposite of investment. If you divest from something, you take your money away from it. You might have heard it used in the context of moving investments away from fossil fuel companies.
Responsible investment: making sure your money is invested in companies with environmentally-friendly, sustainable practices and positive social value. 
Socially responsible investment (SRI): similar to the above, but usually refers to businesses' investments. 
UNPRI: this is simply the United Nations Principles for Responsible Investment, the most recognised responsible investment model.

 

Environmental, Social and Governance (ESG): measurable criteria that can be used to understand a company's ethical impact.
Green bonds: just like a regular bond, but only supports climate-related, eco-friendly projects. 
3 ways to make your money reflect your green values
1. Green-ify your bank
Since the 2015 Paris Agreement, 35 of the world's major banks have supported the fossil fuel industry to the tune of $2.7 trillion4. Is it time to switch your bank account to one that aligns to your values? 
Here's what you might want to look out for:
Check the bank's ethical investment policies and ask to see their portfolio – transparency is key
Find out about your bank's ESG (see above) 
See how your bank reports on its own carbon impacts, its commitment to reduce these, and its plans to move towards net zero
2. Green-ify your pension
We all want to put some money aside for our retirement fund. So much so that there's around £2.6 trillion sitting in the UK's pension pot5. 
According to research by Make My Money Matter, Aviva, and Route2, shifting your pension to a green fund is around 57 times more effective at cutting emissions than becoming vegan! This means that switching an average-sized pension pot could save 19 tonnes of carbon dioxide a year6.
So make your pension a pension to be proud of. After all, what's the point in saving for retirement if you don't have a world you want to retire in?
3. Green-ify your investments
Interestingly, 42% of Britons say they would choose an ISA that has a positive impact on society and the environment7. If you want to start investing but you don't know much about it, you could ask an independent financial adviser (IFA) to help you. 
Just be sure to use an IFA that's a member of the UK Sustainable investment and Finance Association. This way, you can watch your savings grow, without compromising what you really care about. 
Remember, all investments can fall as well as rise in value, so you could make a loss. If you're unsure what's right for you, you should always seek financial advice. 
Do ethical investments perform better?
Not necessarily. Like all investments, the value can go up or down. But there is evidence to suggest that ethical investments are starting to outperform traditional funds8. 
What is the future for ethical investing?
Ethical investing is relatively small in the world of investments, but it's rapidly becoming mainstream9. According to research firm Morningstar, investments that have been made using ESG principles attracted up to  $7.1bn worldwide, between April and June 202010. 
It seems to be a curve that's only going one way, as the world becomes more and more focused on ethical issues like the environment.
Also, it's worth bearing in mind that by 2025, around 75% of the workforce will be millennials11, who are known to be very socially and environmentally conscious. This means there could be a huge shift in where money is being invested. 
How to switch to a greener bank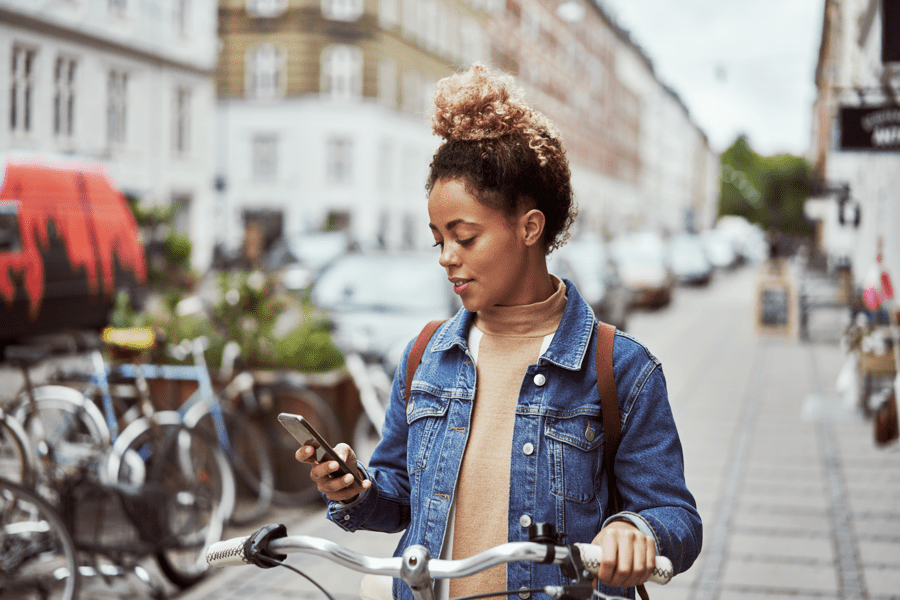 Happily, since the government toughened up regulations in the UK's banking sector,  it takes just 7 days to move your bank account. This makes switching your account as easy as switching your mobile provider or energy supplier.
Here's how to do it:
When you open your new bank account, you'll be asked during your application whether you want to switch from your old account
Give your new bank the details of your old bank account, and the switching service will do the rest for you
This includes moving your money, Direct Debits, and standing orders across to your new account
It can also automatically transfer any payments that go to your old account (such as your salary) into your new account
Your old account will then be closed
Don't worry about future payments either. For at least 3 years, any money that's wrongly deposited into your old account will automatically be moved into the new one. Simple! 
Which are the UK's most ethical banks?
Ethical banks are green banks, but the reach of their funding and basis of their policies and philosophy goes beyond just environmental issues alone. For example, ethical banks generally avoid any investments in tobacco and weapons. They also usually exclude companies that deal in conflict materials and human rights abuses. 
On a green level, they invest in renewable energy and other environmentally positive projects, and avoid funding fossil fuels.  
Here are 3 of the UK's top 3 ethical banks, due to their focus on investing in positive action for the planet and humanity12: 
Triodos
A bank that prioritises the importance of human dignity, Triodos's mission is to "make money work for positive social, environmental, and cultural change"13. 
Triodos finances all sorts of green energy projects and sustainable enterprises.  As you'd expect, it avoids any investment in companies with dubious human rights records, and excludes those who deal with weapons, tobacco, alcohol, or pornography from its portfolio. For total transparency, Triodos publishes a full list of the companies it works with. 
The Co-operative bank 
Sustainability is at the top of the Co-op Bank's list of values14. In fact, it was the first high street bank to have a customer-led ethical philosophy. It believes in a greener future for young people, and aims to inspire positive social change.
Starling Bank
Starling was the UK's first mobile-only bank, and is devoted to pursuing environmental sustainability and fighting climate change.  From a wider, ethical point of view, Starling Bank doesn't invest in businesses that deal in arms manufacturing, tobacco, or any that promote harmful behaviour.
Why is green banking important?
Green banking is one of the best ways to secure a sustainable future. Investing our money in green organisations and businesses – and divesting from unsustainable ones – could help speed our journey to net zero. 
Plus, companies that are environmentally harmful are riskier to invest in. This is because increasingly, they attract consumer criticism, negative press, tighter government regulations, and potential fines. Meanwhile, sustainable "good" companies are actually more likely to do better in the long run16.
Make your money go further with OVO
We may not offer green banking, but we do help you save money by offering carbon-cutting, energy-saving tips – with our powerful money-saving tool, OVO Greenlight. 
OVO Greenlight is included for free on most OVO Plans17, and helps you do loads of cool stuff:
Get an even greener home: see where in your home you use the most electricity or gas and spot ways you can cut waste. With our simple breakdown and tailored tips, you'll save cash – and cut carbon. 

Shrink those energy bills: use the tips and advice waiting for you, and you could take a good chunk out of your bills. 

Power up at greener times: our handy tool shows you when the energy grid is greenest. So you can do those 10 loads of washing when it's kinder for planet Earth. Help the UK ditch coal – for good! 

Keep tabs on your home's carbon footprint: OVO Greenlight can show you how green your home really is. It can even compare its footprint with other homes like yours.

Got a smart meter? Then you can enjoy even more benefits of OVO Greenlight. We'll use its regular readings to show you exactly where your energy goes – and bring you personalised energy-saving tips too! Good times.

Sources and references:
1  https://curious.earth/blog/growth-in-ethical-investment/
2 https://www.wsj.com/articles/green-finance-goes-mainstream-lining-up-trillions-behind-global-energy-transition-11621656039
3 Ethical investing means different things to different people. An industry that seems ethical to one person might seem unethical to others. You should always check whether an investment option is consistent with your views before you invest.
4  https://www.bankingonclimatechaos.org/bankingonclimatechange2020/
5  https://makemymoneymatter.co.uk/whats-the-issue/
6 https://www.energylivenews.com/2021/07/09/embargoed-friday-green-pensions-are-57-times-better-than-veganism-in-the-fight-against-climate-change/
7  https://www.wealthify.com/ethical-investing
8 https://www.theguardian.com/money/2020/jun/13/ethical-investments-are-outperforming-traditional-funds
9 https://www.theguardian.com/money/2020/jun/13/ethical-investments-are-outperforming-traditional-funds
10  https://www.thetimes.co.uk/money-mentor/guide/ethical-investing/
11  https://www.thetimes.co.uk/money-mentor/guide/ethical-investing/
12  https://yourmoney.lumio-app.com/best-ethical-banks-uk/
14  https://www.co-operativebank.co.uk/
15 https://www.starlingbank.com/
16  https://makemymoneymatter.co.uk/
17 OVO Greenlight is available for free for the majority of OVO members, and we're working to make it available to everyone soon
View more from these categories