blog
22 carbon-friendly activities for kids
07 April 2021 | OVO Energy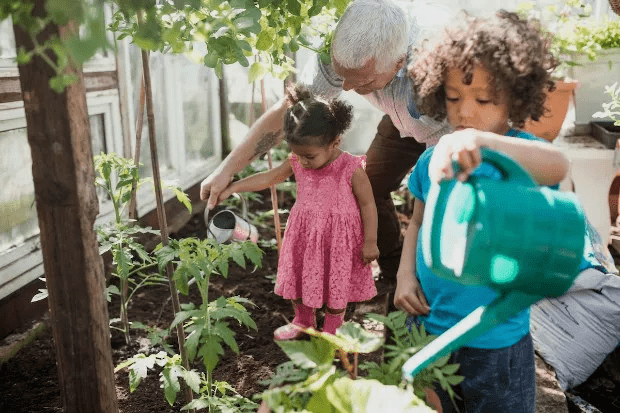 Keeping little ones entertained isn't easy. To help you get by, here are 22 fun and planet-friendly activities for kids that might even help cut your carbon footprint – and none of them involve Cbeebies! 
1. Give your kids green fingers
Inspire a love of nature by teaching kids about gardening, even if you don't have a green space of your own.
Herbs are a great place to start. Kids can pick them, smell them and taste them too. The National Trust has this guide to growing in small spaces or on a windowsill. 
Growing vegetables from cuttings is a fun and fast way to get going. You don't even need seeds or a garden.  If you do have a garden, creating a seed ball is a nice way to add colour to it. Head to The National Trust's step-by-step guide.
2. Make friends with wildlife
Building a home for bugs and wildlife is a great activity. The Woodland Trust's guide to making bug hotels and habitats will help you do it with whatever you have available. And why not make a bird feeder? The RSPB shows you how to create one from your recycling.
3. Set an energy-saving challenge
Energy saving can be fun – honestly. All you need to do is turn it into a game and get the whole family involved. See who can remember to turn off the lights and plugs when they're not in use. And dish out points to those who remember to do it. Here are some other ways you can save on energy - and bills - from the comfort of your own home. 
On the subject of energy-saving, give the lawn mower a rest with The National Trust's No Mow May challenge. It's about letting your lawn do it's own thing, so wildlife can thrive – especially bees and other pollinators. Get the kids onboard by encouraging them to make a 'scare-mow' to keep the lawnmower away, with upcycled clothes and recycling. 
4. Get creative with seasonal recipes
Cooking with local, seasonal ingredients is a great way to keep your carbon footprint down. It's also a good opportunity to help little people learn about seasonal fruit and veg.
Rolling, folding and mixing are all great activities for under 5s: helping them to develop their fine motor skills. How about spooning fillings into tacos or flatbreads, shaping veggie fritters or making a healthier sweet treat? 
5. Turn old spuds into artistic masterpieces
Got a Maris Piper that's seen better days? Use it for potato printing. It works with a range of paints so have a go and see what works. You could even try that sample pot that's been gathering dust in the cupboard. We love Molly Mahon's joyful repeat patterns – head to her Instagram for how-tos and loads of ideas. 
6. Grab some books and try flower pressing
The Natural History Museum shows you how to use books to press flowers – no fancy printers needed. Just encourage the kids to collect weeds or flowers from the garden, or wildflowers when you're out on your daily walk.
7. Upcycle and recycle things around the home 
Decorate an old plant pot with chalk or paints. 
Make a collage from scrap paper, spare buttons and foliage from your garden or a walk outside.
Give wooden toys or cardboard boxes a lick of paint.
Rescue odd socks by turning them into

sock puppets

.
We've been sticking them in our windows for passers by to see...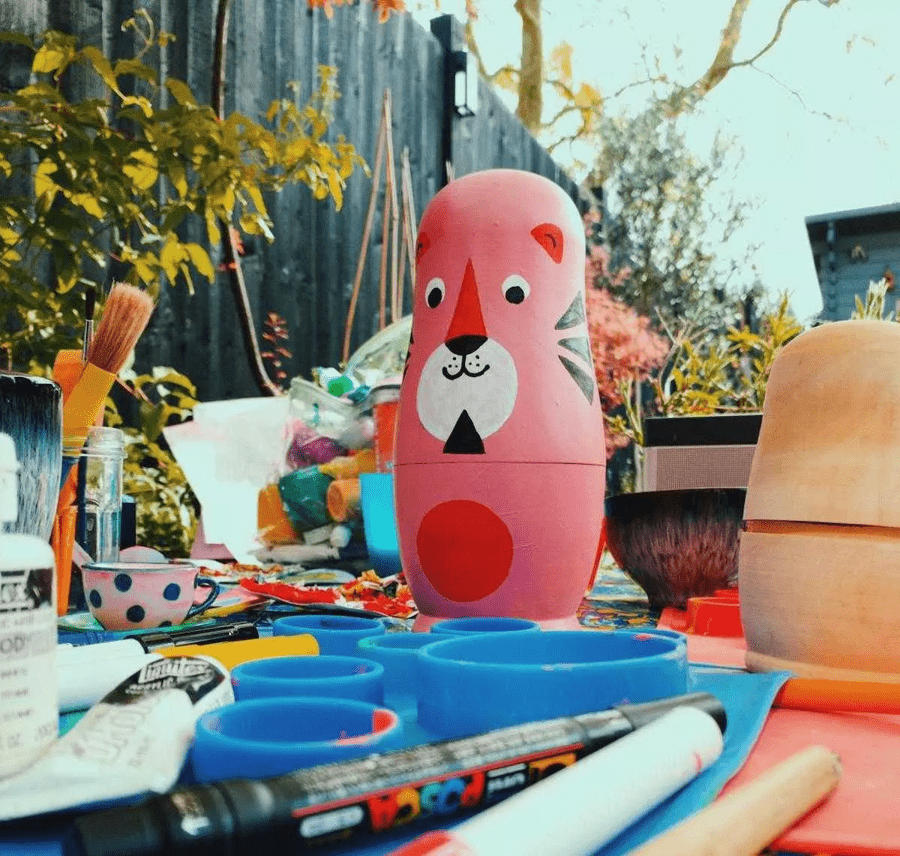 Made by our Lead Designer Ben and his daughter Juno
8. Get little daydreamers into cloud spotting 
We've got no shortage of clouds in the UK. So turn unpredictable weather to your advantage. Encourage window gazers and daydreamers to spot and identify clouds with this helpful guide from the BBC's Great British Weather Team. Bonus points if you can say Cumulonimbus four times fast.
Got a planet-friendly activity you'd love to pass on? Share it with us

on Twitter

.
View more from these categories