blog
12 ways to be more eco-conscious this Christmas
08 December 2020 | Celia Topping
Christmas is a magical time of year, full of family, friends and festive cheer. But it's also a time of heavy consumerism and over-indulgence. With just a few eco-friendly tweaks, we can keep all the yuletide joy, while cutting our carbon footprint. So here are our 12 eco-ways for your 12 days of Christmas – and not a bah humbug in sight!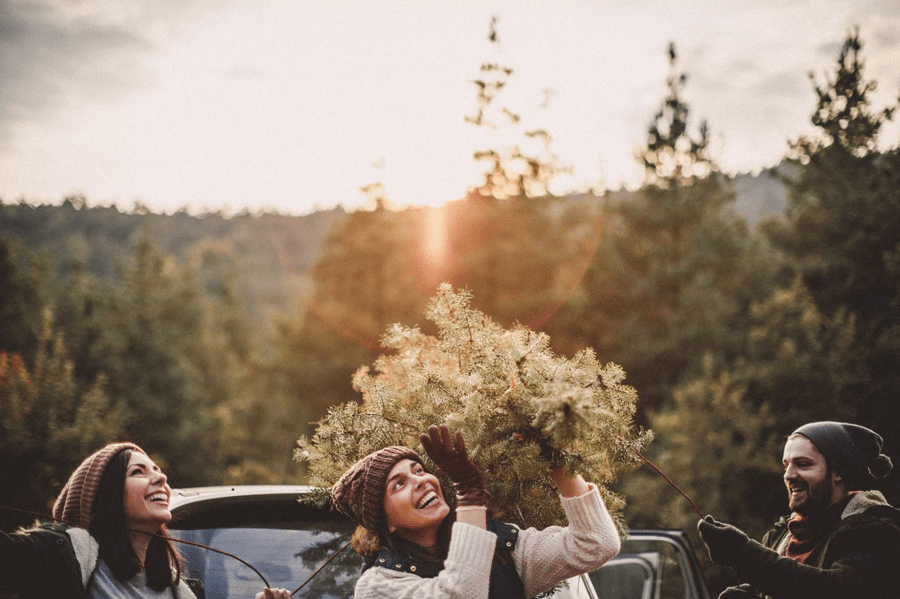 1. Can your Christmas tree be greener?
The sparking, star-topped centrepiece of Christmas is undoubtedly the tree. Since Prince Albert brought a fir tree to Windsor Castle in 1840, the Christmas tree has taken pride of place at the heart of our Christmas traditions. 
But the environmental impact of millions of trees going to landfill every year is taking its toll. We wouldn't want to deprive anyone of their wonderful tree – but just a few sustainable tweaks can make even this most Christmassy of customs that little bit more eco-friendly:
For more pointers on eco-friendly Christmas trees, check out our helpful blog post.
2. Light up your Christmas with LEDs
Christmas just wouldn't be Christmas without some sparkle. But all those incandescent lights waste a lot of energy. If every UK home swapped a string of traditional lights for LED ones, we could save more than £11 million, and 29,000 tonnes of CO2 – just over the 12 days of Christmas2.
3. Eco-conscious Christmas crackers
Everyone loves pulling a cracker – but the amount of waste they produce is just, well, crackers. So what are the alternatives? 
4. Give a gift for the planet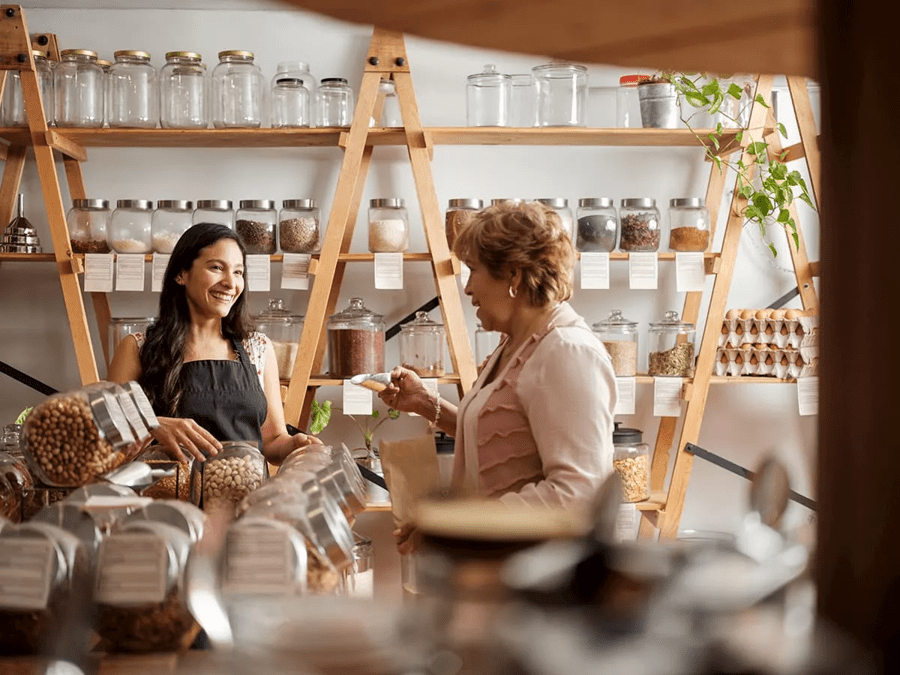 The joy of giving (and receiving!) doesn't have to cost the Earth. Ticking off the Christmas list shouldn't mean delivery vans, mountains of packaging and unwanted gifts. Instead, we need to rethink our shopping habits. Try to give presents with meaning and value, rather than a novelty trinket that will be in the bin by Boxing Day. Here are a few tips to help:
For loads more eco-friendly gifts and advice on shopping sustainably, see our seasonal blog.
5. Decorations: how green are yours?
Deck the halls with boughs of holly, as they say! Choose something a little more eco-friendly than tinsel this year, with some of our handy decoration ideas:
6. Sharing is caring when you're travelling at Christmas
Although this year will be different, most of us will be travelling somewhere at Christmas to visit family and friends. So why not find out if you can offer someone a lift, or jump in with a friend if they're going the same way? (Sticking to government guidelines, of course). This way you can cut down on fuel emissions, air pollution and road congestion. 
You've seen Carpool Karaoke, right? Whether it's Slade, Cliff Richard or Hark the Herald, it'll certainly keep your spirits up to belt out the Christmas tunes on a long journey. Take some mince pies and nuts to keep you fuelled with Yuletide cheer. Just be sure to save the mulled wine for your arrival! 
7. Cut down on Christmas card waste
An estimated one billion Christmas cards are bought each year, only to end up thrown away or burned. Of course, not sending cards would be the greenest thing to do – but we're not that Scrooge-like! You can still send some Christmas cheer without the guilt: 
8. Greener ways with wrapping paper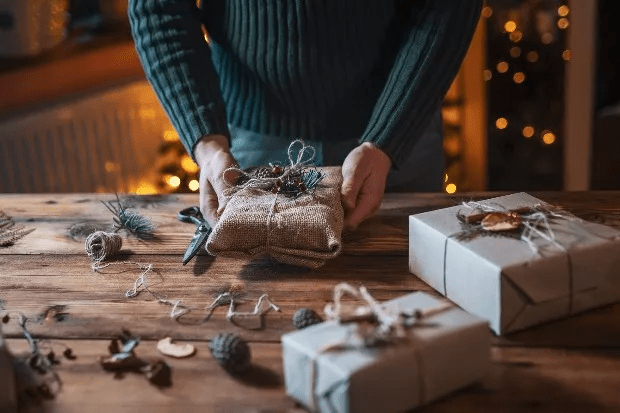 We apparently use an estimated 83 square kilometres of wrapping paper each year at Christmas. That's a heck of a lot of trees. But by being a little bit eco-clever, you can still merrily wrap and roll without killing our forests. 
Top tip: Take the 'scrunch test'. Scrunch up a bit of your wrapping paper. If it stays scrunched, it's most likely recyclable. If it bounces back open, it's not.
9. Sustainable advent calendars
Advent: who knew that opening 24 little cardboard doors could cause so much glee! But instead of buying a mass-produced chocolate calendar, or a kids' one filled with plastic toys, consider a reusable one. Not only is it a lovely festive focal point for your room, but it also ticks that eco-friendly box.
You could even try your hand at making one yourself, using matchboxes, paper, old tins or hemp. And why not go the whole hog and fill it with handmade treats. Even a handwritten poem or quote could be a fun way to start someone's day the right way. 
10. Festive drinking
Many of us like a tipple at Christmas – but there are ways to be environmentally-friendly, even while we let our hair down:
11.Christmas dinner: how to shop sustainably and stop the waste
The main event for many families is the Christmas meal. But with the equivalent of 4.2 million Christmas dinners being scraped into the bin each year, we need to look at what we're buying and know how to stop the waste. So:
12. Swap your little black dress for a little green dress this Christmas
Sustainable sequins? Sadly there's no such thing – but you can still get your shimmer on this Christmas, without those PVC pests: 
From all of us at OVO, we wish you a very Merry Christmas. And we hope this blog helps you make this year a green one! 
Our mission to zero carbon isn't just for Christmas – it's for life. Find out how you can join our climate-conscious community. Check out our plans, and our even greener upgrade, OVO Beyond. 
Sources and references:
1 carbontrust.com/news-and-events/news/the-carbon-trusts-top-christmas-tips
2 https://www.countryliving.com/uk/homes-interiors/interiors/g25329535/eco-friendly-christmas-ideas-green-christmas/
View more from these categories