blog
More trees please: OVO gets digging
28 March 2017 | OVO Energy
This month, we've been hanging out with Mother Nature as part of our 'I Dig Trees' programme. It's our attempt to improve green spaces in our cities, and reduce carbon emissions in the UK. And, given all the recent news coverage about pollution in our cities, it feels especially important right now.
Here's what happened in London...
Thankfully the weather was on our side and, under the expert guidance of The Conservation Volunteers (TCV), we planted a mixed native hedgerow in Waterlow Park, North London. We also coppiced trees and cleared invasive species (we're looking at you, pesky Ivy).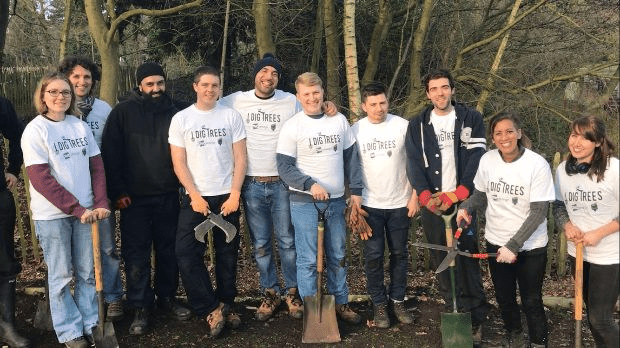 The surprisingly back-breaking work was neatly punctuated with a couple of breaks for tea – brewed rustic-style in the woods, plus a few high fives, and (obviously) a photo op. We learned the names of a few scary-looking tools (mattocks, anyone?), swotted up on how to clear and prep soil for planting – and made some laughable attempts to saw wood. As hometime rolled around, and we nursed our blisters, there was a real sense of achievement. 
Meanwhile, there was drizzle in Brizzle
In Bristol, we teamed up with the Forest of Avon Trust – one of our [OVO Gives Back]https://www.ovoenergy.com/blog/ovo-foundation/ovo-gives-back-month-round-up charities, which aims to do good for the local community. Despite the cold sleeting start in Collier's Wood, everyone cheerfully dug in, getting their hands, wellies, arms – pretty much every part of them – dirty!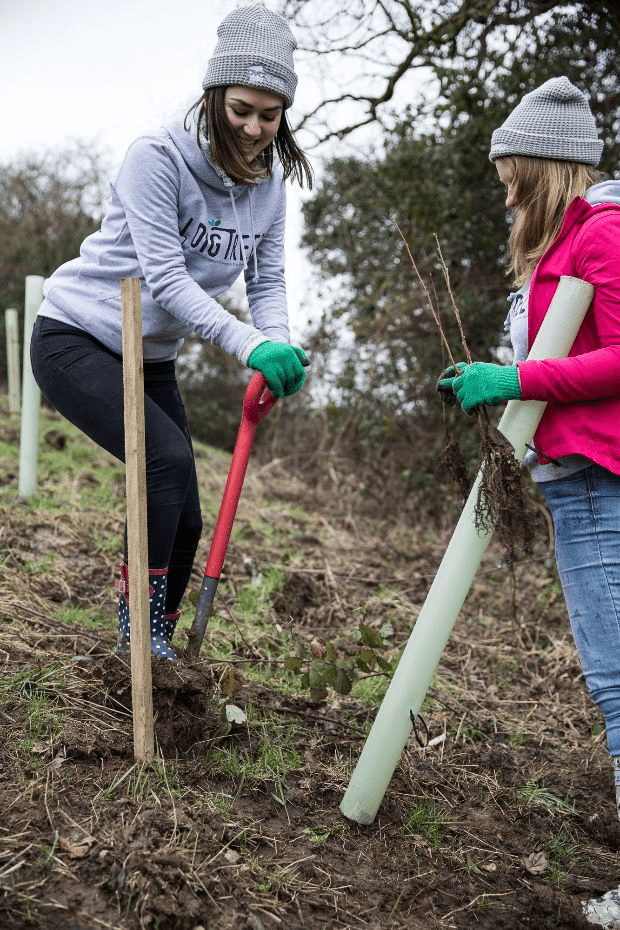 When it comes to the numbers, we really nailed it. Our thirty-plus strong force whizzed through the planting – getting nearly 750 trees bedded in by lunch. A whistle-stop break to refuel followed, before we gloved back up and conquered the remaining 250 trees, in just a couple of extra hours. 
The all-important stats...
Last year, we planted 158,000 trees but this year we're aiming for a whopping 250,000. That's five trees for every Greener customer. All 250,000 have now been allocated to communities up and down the UK, and we'll have hit our target by the end of March! It's pretty awesome to consider that these relatively chilled out, tea-fuelled sessions will have a big impact on our local communities.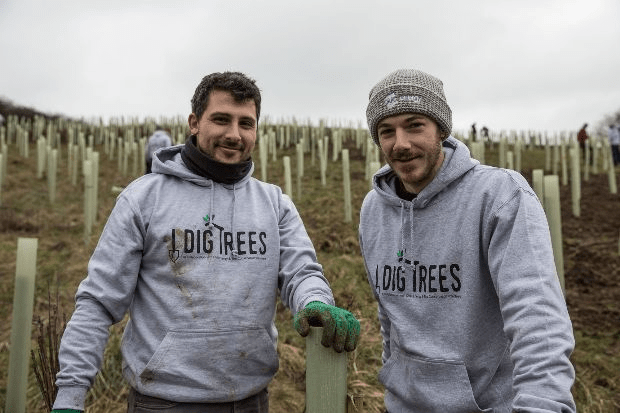 Read more about I Dig Trees here or search #IDigTrees and check out everyone around the country digging in.
View more from these categories