blog
#GreenGB Week Day 1 - Power Your Life Differently
15 October 2018 | Nikhil Ramakrishnan
It's the Climate Change Act's 10th birthday and today is the first day of Green GB Week. We thought that was something worth celebrating!
Green Great Britain Week is all about taking action to tackle climate change, being more sustainable and getting more people thinking about how we can take better care of our planet.
As part of this, each day we'll be looking at how OVO has been active in helping to keep the UK green and clean.
First up, we reflect on our Renewable is Unstoppable movement and the Power Your Life Differently Campaign launched earlier this year. Our Social Media Manager, Megan Clark tells us more about challenging climate change deniers head on.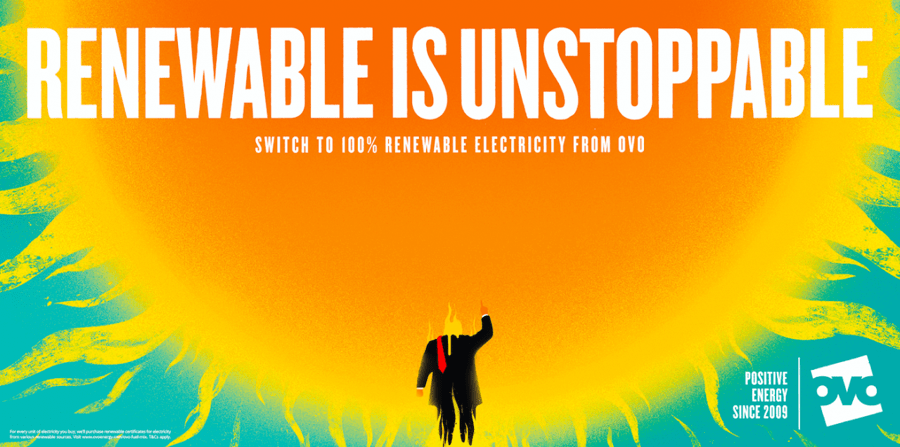 What was the motivation for these campaigns?
We wanted to create a campaign that was brave, emotive, unique and something that would drive enthusiasm for renewable energy. What better issue to talk about than something everyone can relate to - how we power our lives.
It was the right time for the ad as well. Certain world leaders were making ridiculous statements about 'clean coal' or climate change being a 'myth' - we couldn't sit back and let that go unchallenged.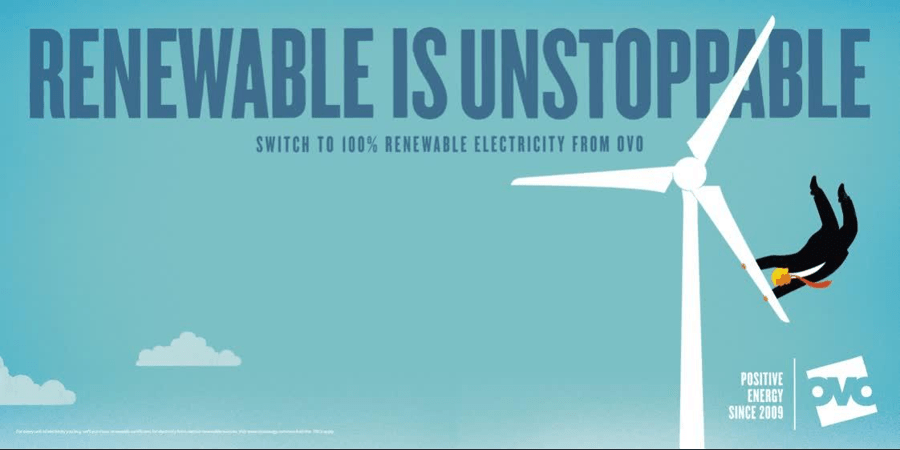 The campaigns have a powerful message, was it important to highlight that this is a movement with widespread support?
Absolutely. We knew that the demand for clean, green energy was there and that 85% of people support it. I think lots of people feel overwhelmed reading about the catastrophic impacts of climate change and our world being ruined. We wanted to empower our customers to be able to make a simple change that would have a real impact.
What was your initial feeling when you first saw the advert?
It's bold, optimistic and positive. It's what OVO is all about and I felt really proud to be part of something so powerful. The majority of advertising in energy is quite boring - they all peddle the same messaging. Our advert made us stand out, and stand for something good and positive. We first watched it huddled around a laptop a few weeks before it aired on TV, even then we all knew it was something special.
Did you expect the reaction to the advert to be so positive?  
Yes! It was so motivating I couldn't imagine why it wouldn't. On social in particular, we tracked the campaign performance and the feedback we received on the ad was 93% positive. The campaign has gone on to win a D&AD Wood Pencil award, and we're nominated for a few others from Marketing Week and Campaign - it really means a lot to be recognised by industry peers as well as our customers.
What was the impact of the campaign on social?
It definitely changed what we were doing overnight - we went from talking to customers about their accounts to talking to them about changing the world. People started engaging with us to let us know they switched after seeing the ad - it was a really exciting time to be the social media manager.
In total, we reached over 7m people on social alone. The TV ad also really helped us to move from being known as a small, friendly energy supplier to a progressive energy company hell-bent on changing the world for the better.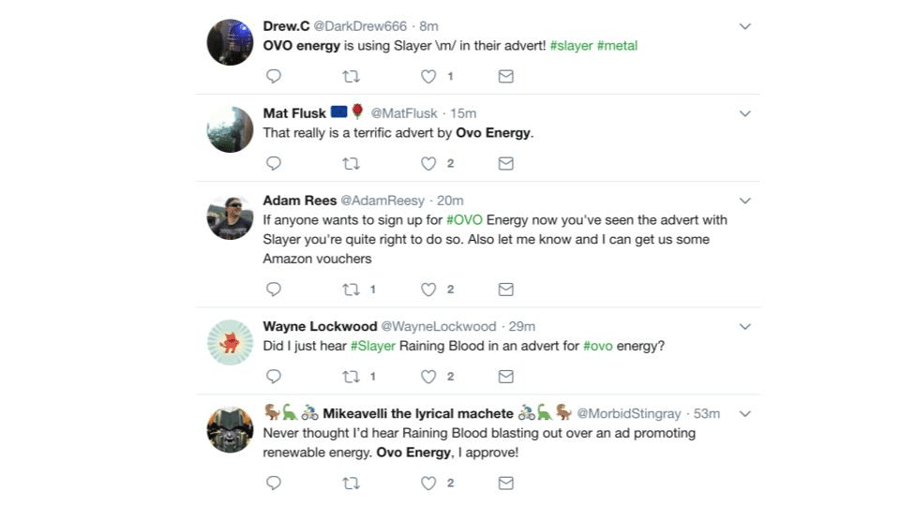 And lastly, are you a Slayer fan for life now?
Of course - we owe a lot to them!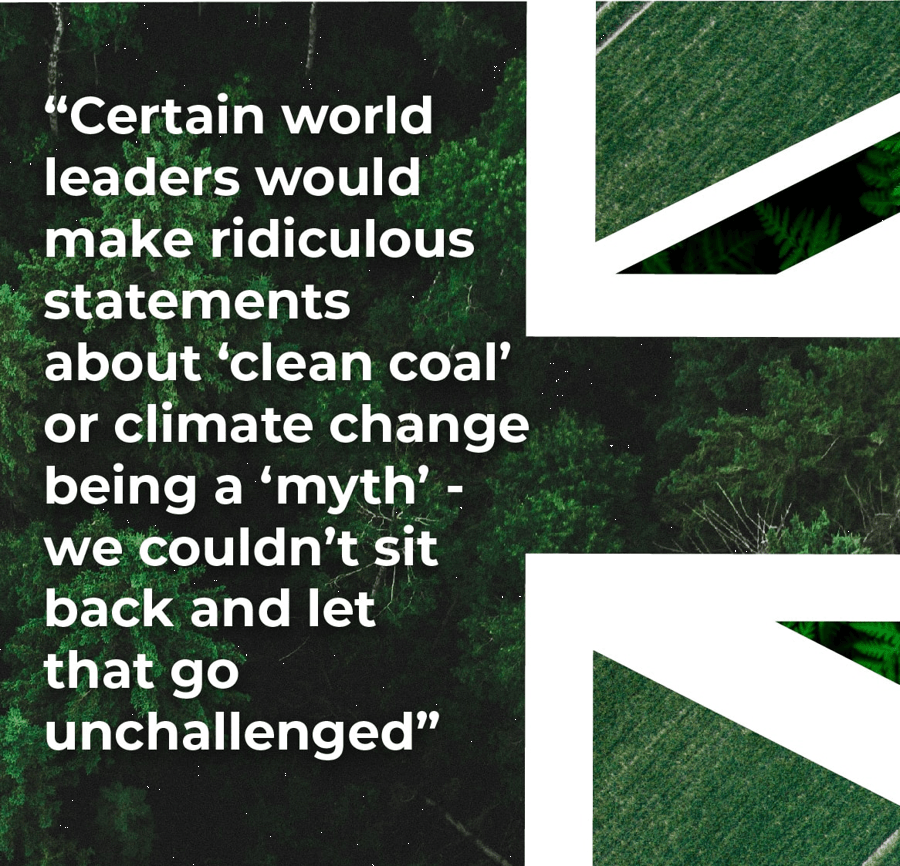 Check back with us tomorrow to find out more about our EV specialists, Indra.
View more from these categories