blog
Mental health matters at OVO
23 January 2020 | OVO Energy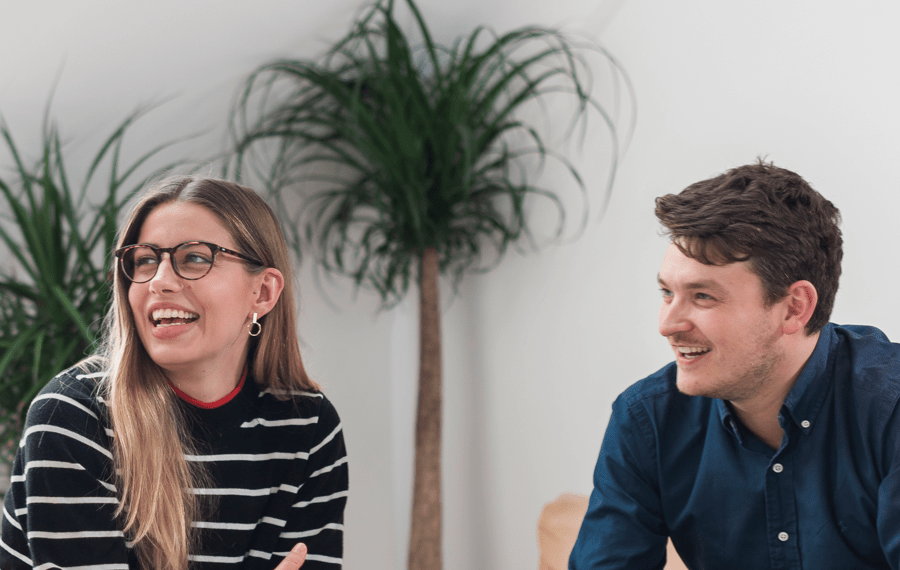 At OVO, we're getting ready for a better world – and it's not just by promoting zero-carbon living. We know that if we want to drive positive change in the world, the mental wellbeing of our team is key. In fact, mental health is such an important part of our culture, we've included it in our new business strategy.
Plus, last year we signed the Time to Change pledge – because we believe that only by having open, honest conversations about mental health we can build an inclusive working environment that's better for everyone.
Here's how we're making mental health and wellbeing a top priority.
Our Mental Health First Aiders 
That's right. Apart from our traditional 'physical health' First Aiders, we've invested in training, and now have 16 Mental Health First Aiders across our teams who can spot symptoms, and jump to help. They're not counsellors or psychiatrists, but they can offer support and guidance to any colleague who might need it. How? Sometimes it's just by being there to listen, and sometimes it's about knowing when people should refer themselves to a more qualified professional.
Empowering line managers
Line managers are usually the first point of contact for our people – so preparing them to feel confident with managing different health issues is a must.
To do that, we've been working with Mental Health First Aid England (MHFA) to help train 170 of our line managers about mental health. The workshops have covered things like how to build a mentally healthy workplace, challenging the stigma around it, and supporting positive wellbeing. We're looking to roll this out even further, so that every line manager at OVO is equipped to help the people around them.
Sharing our people's stories
Our team is inspiringly open when it comes to sharing their struggles and the ways they've overcome them. This is helping us create a culture of broad-mindedness, and break down the barriers traditionally associated with mental health. These stories touch on our employees' experiences with depression, anxiety, HIV, bipolar disorders and grief, to name just a few. They're all shared on our internal company platform, receiving overwhelming support and feedback from our OVO community. 
Senior leaders are big advocates of mental health too. Steve Harris, our Trading Director, has bravely talked about his experience, and showed how mental ill-health can affect everyone, no matter their job title:
'I am incredibly proud to be the Director Sponsor for OVO's work on mental health and wellbeing. We all spend a large part of our lives at work, and it's vital that we make this environment a healthy one for everyone in our teams. Not only is this the right thing to do and good for our employees, it's also good for business performance – it enables our people to deliver the amazing levels of performance that we strive for at OVO.'
If you or someone you know is facing any mental health challenges, remember that there's always help out there. We recommend the Mental Health Foundation, or the NHS (go here to find out how you can access their mental health services for free). 
View more from these categories