blog
How I saved £200 per year on food bills: slow cooking
27 October 2013 | Penny Golightly
In this series by guest contributor Penny Golightly, we follow Penny's footstep on slashing those food bills. This week, how she tells us how investing in a slow cooker saves her approximately £200 per year !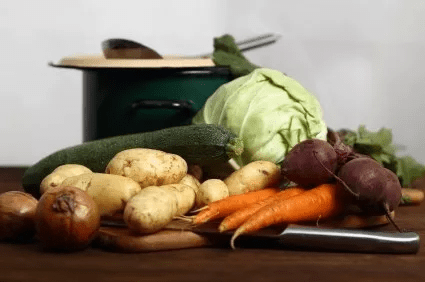 I love my slow cooker, and use it most regularly during the colder months both for convenience and for saving money.
Modern slow cookers tend to use the same energy as two or three traditional 100W light bulbs, and although they're usually on for between four and 12 hours, most use less total energy on the low setting than having the average electric oven on medium heat for two or three hours.
In addition to using less fuel in total, a slow cooker has a number of additional [money-saving benefits]https://www.ovoenergy.com/guides/energy-guides/120-ways-to-save-energy. For example, you can use less pricey cuts of meat and still end up with slow-cooked gastropub style favourites such as casseroles, roasted shoulder of lamb, beef shins, and so on – the cooking process tenderises the meat fibres perfectly.
It's also good for making soups, curries, hotpots, stock, bolognese sauce, and vegetarian dishes that are based on pulses. You can even make fish dishes, bread, cakes, puddings and jam in some slow cookers.
Put your ingredients into the slow cooker before you leave for work and come home to a healthy, warming meal that's ready to eat. There is the small matter of doing this first thing in the morning when you might not feel like it, but many slow cookers like mine have removable cooking bowls so you could do your quick prep in the evening and store the bowl in the fridge overnight if you prefer.
Knowing a hot meal's waiting at home (especially in the cold weather!) has turned out to be a surprisingly good way to stave off the temptation of expensive ready meals and takeaways, at least in my household. The slow cooker can also be used to make extra portions in one go, so that there's some to store away in the freezer for a later date, a bit like a home made ready meal.
As the food in my slow cooker is very difficult to overcook, there's less margin for error so we haven't accidentally burned anything. The thermostat means you can walk away and not have to worry, and there's less food welded to the pan after eating so cleaning up's a bit easier too.
Useful slow cooker tips
Buy the right size cooker for your household (a 3.5 litre one makes about 2 litres of stew, for example)
Slow cookers with timers are the most versatile
Cookers with an 'Auto cook' function often give the best flavour results
An oval shaped dish makes it easier to cook whole chickens or meat joints
This method of cooking releases more liquid so allow for it when adapting recipes, and add plenty of aromatics and seasoning
If cooking dried beans, soak overnight and boil them on high for 10 minutes to get rid of toxins before slow cooking
Quickly fry onions and red meats to brown them before adding to the slow cooker
Slice vegetables a little thinner than usual as they soften less in a slow cooker
Don't keep taking the lid off or it will take a lot longer to cook
Find second hand slow cooker books in charity shops or at car boot sales, or join an online community such as the 'Slow Cooker Saddos' Facebook group.
Saving never smelt so good! If you liked this post, check out how Penny saves £20 per week by using menu plans!
View more from these categories