blog
£100,000, mud stoves, solar grids...
05 April 2016 | Ray Mills-Morrow
...And a lot of local expertise OVO Foundation's latest Cool Earth project begins in the Democratic Republic of Congo (DRC)
Doing the right thing by our planet has been a big priority at OVO since we started back in 2009. Working with pioneering conservation charity Cool Earth, we've helped the Asháninka in central Peru protect over [100,000 acres of their rainforest]https://www.ovoenergy.com/blog/ovo-foundation/ovo-and-cool-earth-5-year-roundup. But we're taking an exciting new direction.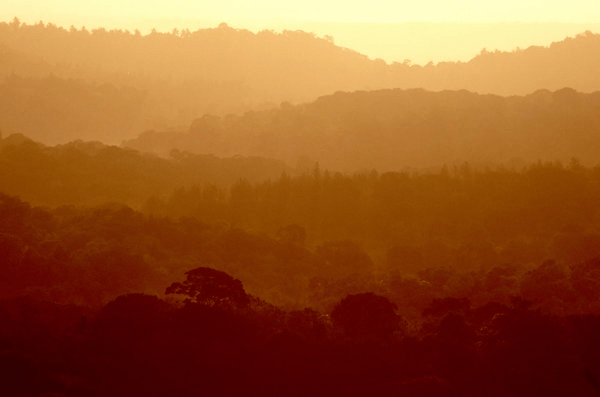 Making energy poverty top priority 
Energy poverty is a term we all hear a lot – but what does it actually mean? Struggling to pay your bill is what immediately comes to mind here in the UK, but further afield, the reality is very different. According to energypedia, energy poverty means: 
"A lack of access to modern energy services [such as] household access to electricity and clean cooking facilities, [like] fuels and stoves that do not cause air pollution in houses."
Why it matters
According to the International Energy Agency, 4.3 million premature deaths can be attributed to household air pollution resulting from the traditional use of solid fuels (that's fuelwood and charcoal) every year. And that's before you begin to consider the social and broader environmental consequences, like the time it takes to gather firewood and the damage this does to forests. 
Then let's think about electricity. Access to reliable electricity makes a dramatic difference to families' lives – extending the day for work and study, and reducing time consuming manual labour thanks to electrical appliances. Just imagine how long it would take you to do all your laundry by hand, for example. Then consider not even having enough electricity for a single light bulb. 
Energy poverty facts
Worldwide, 1.2 billion people are without access to electricity.
More than 2.7 billion people rely on biomass (wood etc) for cooking.
95%+ of those living without electricity are in countries in sub-Saharan Africa and developing Asia.
Energy poverty in the Democratic Republic of Congo (DRC)
95% of DRC's total energy use is fuelwood and charcoal.
The average household in DRC will use 1,658kg of fuelwood each year.
Most of the 2.6 million people displaced from the two civil wars survive on less than $1 a day.
Up to 40,000m2 of Virunga National Park is harvested for fuelwood annually.
Only 1% of those living in rural DR Congo have access to electricity. 
£100,000 of life-changing difference
Here at OVO Foundation, we're really concerned about the effects of energy poverty, and have committed £100,000 to improve outcomes for people affected in the Congo.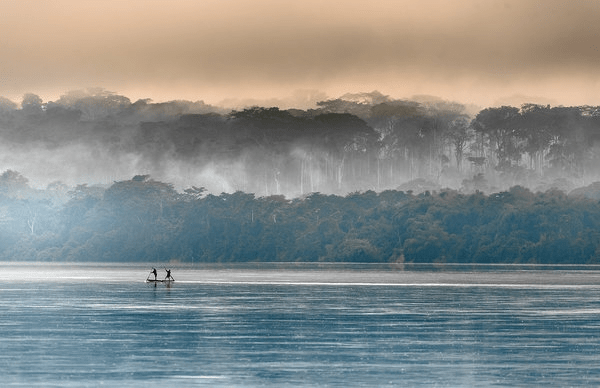 It's an exciting new initiative – we'll be funding Cool Earth projects to increase people's access to clean, sustainable and renewable energy in the Democratic Republic of Congo (DRC). 
These projects are driven by the community, and focus on using and building local knowledge, and providing new skills for the long term. It all starts with stoves and solar energy...
Energy efficient stoves 
In DRC, the most common way to cook and keep warm is by burning wood. This puts significant pressure on forest reserves. Every day, families spend hours collecting wood – while smoky indoor fires cause health problems.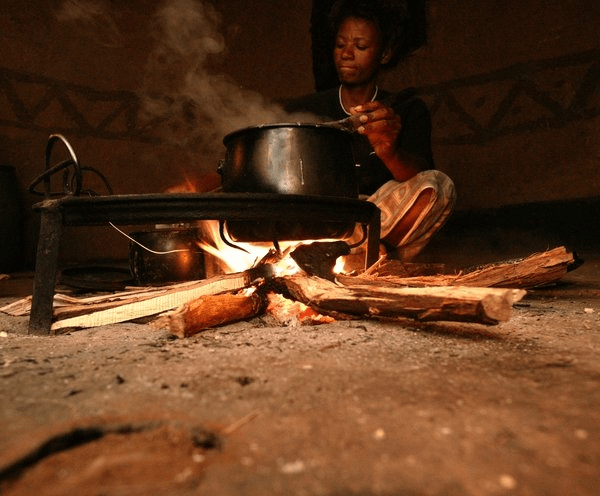 We'll be supporting the transition to energy efficient stoves which aim to reduce pressure on forest reserves and improve health in the community. The project starts by working with communities to test the viability of three different stoves to see what will work best: wood gasifiers, solar ovens or mud stoves. 
Less wood, or none at all, is needed for each of these stove designs – but that's not the only deciding factor. The stove selected to roll out to the next stage of the project will need to be practical, easy to use and maintain, affordable, and suitable for traditional cooking methods. 
The best people to test these stoves? The women who use them every day, of course. The most effective and scalable option will be chosen based on interviews, tests and a focus group with the community.
Solar Energy
Can you imagine life without electricity? 99% of people in rural locations have no access to a regular power source. That's why Cool Earth will also work with communities to test three solar energy options: solar lamps, solar micro-grids or solar mini-grids to improve access to electricity for households. These clever solutions will help to keep the lights on, and more. 
Again, the most effective and scalable method will be chosen by the communities at the heart of the project.
Redefining 'women's work'
Another exciting factor of the project is how it will empower women. This is because, once the right stove and solar solution have been identified, new 'Solar Facilitators' from each village will be supported to become local experts.
Facilitators will be trained on installation, metering and maintenance – and Cool Earth is encouraging women's groups to get involved.  As well as installing the solutions in their own villages, facilitators will train and support the rest of the community to ensure uptake of the new energy systems and stoves.
Working with communities, for communities
Cool Earth will be supporting the Solar Facilitators every step of the way and will be evaluating the initial successes and challenges of the grids and stoves after three months. This means any initial difficulties will be addressed early. Like other Cool Earth projects, this approach is 'bottom up' – we make the most of local expertise, listen, and will adapt plans to provide the right support to the facilitators.
The best bit? As well as lifting people out of energy poverty, these projects will deliver wider social and environmental benefits.
Healthier communities
Less wood burnt indoors = fewer emissions from wood smoke. Emissions are usually created during cooking, and a reduction will improve the respiratory health of the community, particularly for women and children, the people most affected by household air pollution.
Female empowerment and income generation
Training women's groups to fit stoves and manage solar projects will empower women and provide an alternative means of income, which will likely be reinvested in other social benefits. And, practically speaking, without having to collect as much fuelwood, girls will have more time to go to school and study, and women will be freed up to generate their own incomes. 
Meanwhile, solar energy means businesses can keep the lights on for longer, expanding productive hours. And it's good news for the next generation too – children can study after dark and achieve better grades at school, too.
Reduced environmental stress
Energy efficient stoves will dramatically reduce the amount of wood that is harvested from the forest surrounding the community, reducing pressure on the forest and ultimately, keeping trees standing. Meanwhile, solar lamps or grids reduce emissions from traditional kerosene lamps.
All in all, it's an exciting new beginning, that we hope will bring about real positive change. Over to Mbake Sivha, Lubutu Project Coordinator for the last word: 
"I'm very happy to work with Cool Earth. We cannot have a good life without our forest. We depend upon it for all of our resources"
The testing stage of the project starts in April – we'll keep you updated on how the stoves and solar solutions are performing on the ground just as soon as we hear. Meanwhile, you can find out more about the Lubutu region, and Cool Earth's work in DRC on their website. 
Have you joined OVO Foundation? Make a small donation by adding 50p, £1 or £3 to your monthly bill, and OVO Energy will match it penny for penny.
View more from these categories