blog
We're committed to investing £1m in the next generation of small-scale wind and solar farms
07 July 2022 | Celia Topping
We're helping more small-scale, independent wind and solar farms get up and running by offering them a great price for the electricity they generate.
Since OVO launched in 2009, we've been committed to helping the UK reach net zero. Part of that has been by supplying and supporting green energy – as well as installing smart meters and building a flexible energy system. Over the past couple of years we've expanded our support for renewable energy generation, by signing major Power Purchase Agreements (PPAs) with the likes of Ørsted and Eneco.
Plus, we've opened our doors to independent small-scale renewable generators across the UK by offering competitive Fixed Rate PPAs – to get as much good green electricity onto the grid as possible. And, as of 1 July 2022, we've already signed over 50 new contracts nationwide!
We're now proud to announce our next exciting step towards creating a net zero carbon future – subsidy-free REGO PPAs.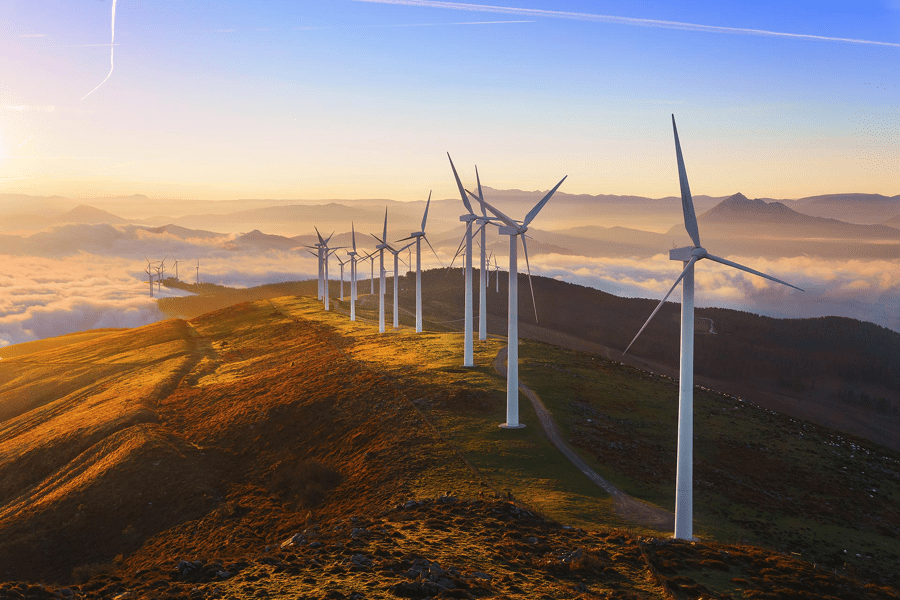 What are subsidy-free REGOs?
All the renewable electricity we supply to our customers is backed by Renewable Energy Guarantee of Origin certificates (REGOs). These certificates guarantee for every unit of electricity we sell, a unit of renewable energy is added back to the grid. But we want to go further, by directly supporting new renewable electricity generation in the UK. 
When renewables first started to flow onto the National Grid, the government offered subsidies to both large and small generators to encourage the UK's transition away from fossil fuels. But as the industry grew, the subsidies for small, independent generators were phased out. 
It's this next generation of smaller renewable generators that we'd like to support in getting their wind or solar farms up and running – those who won't get any subsidies from the government, and need funding to develop their site.
How much renewable electricity does the UK need?
By 2035, demand for electricity is predicted to reach 460 terawatt hours, an increase of almost 40%. As The Guardian reports, "This would require offshore wind capacity more than quadrupling from 10GW to 44GW, while onshore wind rises by 14GW to between 30GW and 44GW. Solar would need to increase significantly, too, from 15GW to between 22GW and 30GW."1 
By supporting subsidy-free REGOs, we can support more generators. And more generators mean more clean, green electricity for our customers and the UK.
How much is OVO investing at this stage?
We're committed to investing £1m in these groundbreaking PPA contracts for small renewable electricity generators. These PPAs are only being offered to those who aren't able to get subsidies through any government or industry-backed scheme. 
We're offering excellent, above market rates for the REGOs that come with these PPAs.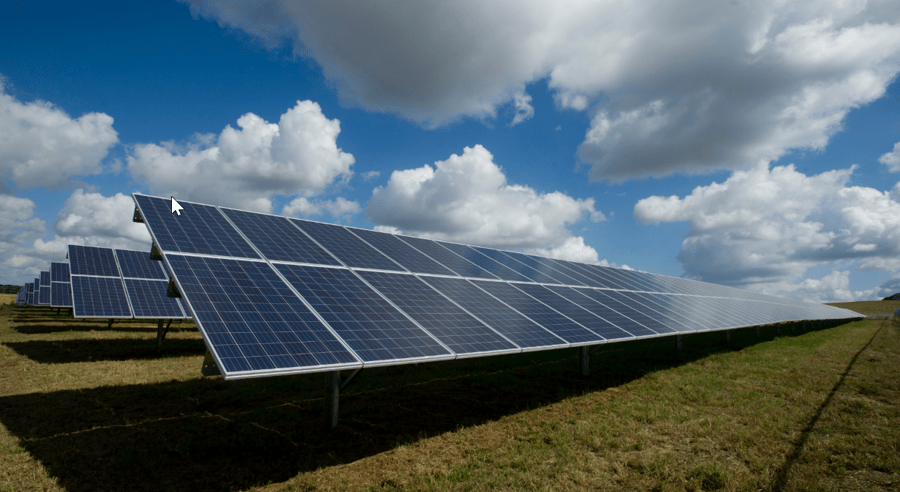 What's the aim of this initiative?
When small-scale generators are looking for funding for a renewable asset – such as a wind farm or solar array – signing a PPA that promises a high REGO value for their electricity could mean the difference between a new wind farm being built, or not. And we want to encourage as many new renewable electricity generators as possible. 
By offering above market rates for these REGOs, we aim to boost investment in renewable electricity and create a thriving market in the UK. Encouraging growth in this way means we're moving the UK further towards its net zero targets. Which is good for the UK and great for the planet!  
We understand the UK is going through a serious cost of living crisis at the moment, including high energy costs. So it's more important than ever that we continue to direct investment towards new renewable generation, to increase the UK's energy security. This will reduce costs for customers in the long term. 
Our CEO, Raman Bhatia, said, "We're committed to supporting investment in renewable energy generation across the UK, striving to bring more renewables onto the grid and taking huge steps towards reaching net zero. Going forward, we're open to working with government and regulators to develop the Retail Energy Market, and the Green Certificate Markets, to ensure that they work effectively to encourage investment in new renewable generation here in the UK, supporting the industry and moving the UK further away from reliance on fossil fuels."
So what happens next?
Over the last few years, we've built relationships with a variety of renewable developers across the UK who are looking to build new sources of green electricity. Our new subsidy-free REGO PPA will allow us to support these new renewable developments across the nation.
We expect to have our first subsidy-free REGO PPA contracts signed by the end of the year. 
So if you're building a renewable electricity generator that's not eligible to receive subsidies through any government or industry-backed scheme, click the link below. One of the friendly members of our Renewable Energy Trading team will get in touch with you soon, to give you all the details.
What else is OVO doing to reach net zero carbon?
We're helping to build a smarter, greener grid. With our technology partner Kaluza, we're starting to optimise our customers' homes with innovative tech. This includes vehicle-to-grid EV chargers, heat pumps and battery storage that will help build a better, more flexible grid for everyone – one that can adapt to supply and demand as we move away from fossil fuels.
We're helping our customers to cut carbon. We offer our customers free insights on how their homes use energy, based on their smart meter data. By understanding more about their home's energy use, our customers can find ways to use less energy – and reduce their carbon footprint. 
We're cutting the emissions of our operations. This is one of our sustainability targets laid out in Plan Zero. We're working hard to replace our whole fleet with electric vehicles and improve the energy efficiency of our offices. 
We're planting trees. In fact, we've planted over 2 million all over the UK, since we began in 2015. And we plan to plant a million more, every year, right here in the UK. Trees aren't just lovely to look at, they also absorb carbon dioxide from our atmosphere, to help slow down climate change. Read more about the benefits of trees over on our blog. 
We're giving back. Projects funded by our charity, the OVO Foundation, give kids and young people a greener, fairer world to grow up in. 100% of our customers' kind donations go directly to the projects, and we match every penny we get – so together, we do double the good.
Interested in selling your renewable electricity to OVO? Then head over to our Power Purchase Agreements page to find out more.