blog
4 innovative companies creating energy in interesting ways
04 September 2015 | Sophie Gackowski
While solar panels and wind turbines are well-known solutions today, there are always new and more sustainable ways to create power. The modern innovator's motto is that "Energy is everywhere". From using body heat on the London underground to heat British homes, to turning your pooch's poop into odourless methane, research is leading us to ever-more sensible – and yet sometimes unusual – ways of creating energy. Here are our favourites.
1. Sustainable Dance Club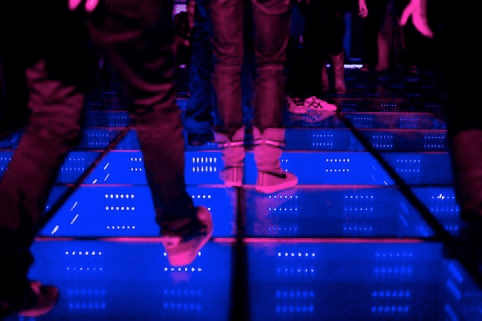 Photography © 2011 Sustainable Dance Club
What if you could help the environment simply by dancing? It sounds far out, but at Club Watt in Rotterdam, the Netherlands, you can do just that. It's just one of dozens of worldwide venues now utilising the novel creations of Sustainable Dance Club, the world's first ever company to use kinetic energy to fuel your night out.
Converting the movements of partygoers into electricity (via an internal generator triggered by the floor's flexing modules), the dancefloor then uses that power for its LED disco lights. So the more you party, the better the party gets: it's a truly interactive experience. And the future's set for more: the company is now branching out into all manner of pedestrian areas, including airports, train stations, shopping centres and sporting arenas. We've no doubt they'll make a UK appearance soon.
2. Ubiquitous Energy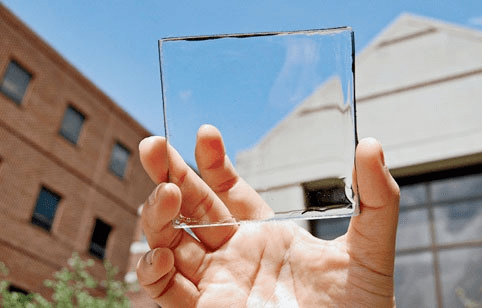 Photography © 2015 Ubiquitous Energy
Harnessing the sun's energy is nothing new, but what about ClearView Power? Ubiquitous Energy are the frontrunners in the future of solar cells, which have – to date – been largely relegated to the realms of your roof due to aesthetic purposes. Having created the world's first truly transparent solar technology, the company are now bringing solar power to digital signage, windows and mobile devices.
Their current aim? To extend a smartphone's battery life in an eco-friendly way. Their current product? A breakthrough film that covers displays – without disrupting clarity, and without affecting performance. Just 1/1000th of a millimetre thick (get your head around that!), it's non-toxic and low-cost to boot. The technology transmits up to 90% of light visible to the human eye, while absorbing and converting ultraviolet and near-infrared. This then powers the device and extends its battery life between charges.
3. SolePower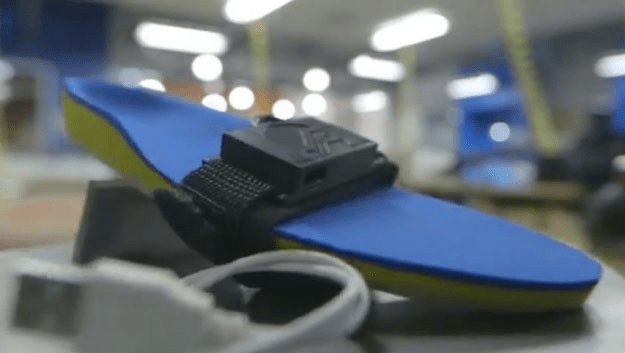 Photography © 2015 SolePower
There's nothing worse than expecting a phone call outside, only to realise you have 1% battery; worse still, that your smartphone's given up the ghost. Scrabbling around train stations for plug sockets isn't much fun, and if you're camping – well, tough luck. But imagine you had a secret – not up your sleeve, but in your shoe. SolePower have developed a means of generating power by walking, simply by placing their cut-to-fit insole into your footwear of choice.
Water resistant, all-weather and with a life of three years (when walking up to five miles a day), the insoles store power created in an external PowerPac. The PowerPac itself is also waterproof, and can be popped in a fabric holster that can then be attached to your shoe. You should have enough power to fully charge a smartphone after a couple of miles, and when you do need to recharge, you simply hook the device up via USB.
4. Organic Transit - Elf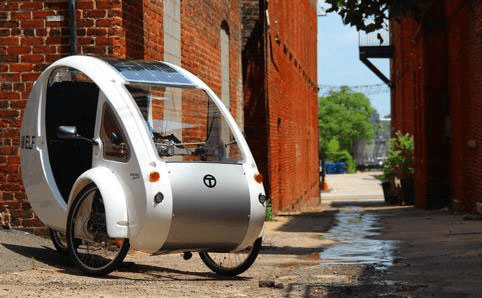 Photography © 2015 Organic Transit
Transport is one of the most impactful factors when it comes to pollution and climate change. There's no way around it: the way we travel is going to have to change dramatically in upcoming years. If you want zero carbon emissions and complete independence from fossil fuels now, simply say hello to Elf: a pedal/solar hybrid vehicle from Organic Transit, that's powered in part by you, and in part by the sun.
Equipped with a 100W solar panel, the standard model reaches 30mph, and its 750W electric motor can transport you around 15 miles without any pedalling required. When you get home, it needs just 2.5 hours hooked up to an electrical outlet, or seven hours in the sun to be fully recharged. There's also the 2FR and 2FR LIMO models, which seat two or more people. They come in a range of funky colours, and are priced from £3,500.
View more from these categories