guide
A guide to Independent Gas Transporters
19 December 2016 | OVO Energy
How gas reaches homes in rural areas and on new-build estates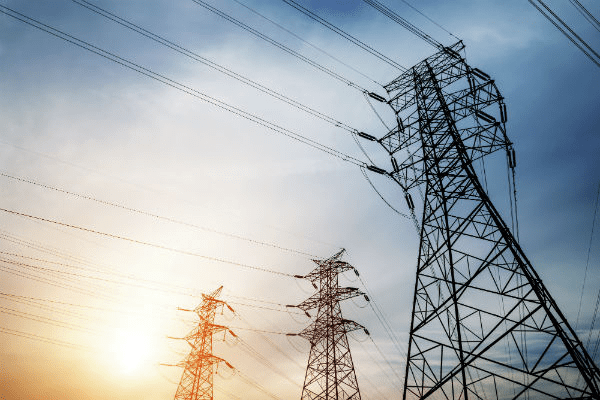 This guide is intended to provide general guidance only. It is not intended to give you advice on your personal financial circumstances. You should seek independent professional advice if you're unsure about anything mentioned in this guide or what choices to make.
Most people in the UK get their gas from the National Grid or one of the other major gas distribution networks (GDNs). But if you live in an off-grid area, how does gas reach your home?
At OVO, we can provide the gas used in our customers' homes, but we don't own the networks of pipelines needed to carry the gas to each individual property.
Millions of homes and commercial buildings around the UK use gas for heating and cooking. So as you can imagine, there are also millions of pipes running under the ground, to transport gas everywhere it's needed.
How gas travels to your home
Gas arrives in the UK from offshore fields in the North Sea and Irish Sea, or by pipeline from Ireland, Belgium and Holland. A small amount is produced in mainland UK.
The next stage is 'transmission'. National Grid owns all the gas transmission infrastructure in the UK. The gas starts in reception terminals, where it's checked for quality and then injected into the national transmission system. Compressor stations keep it flowing freely.
The gas leaves the transmission system at 49 different points around the UK, and is transferred to the distribution networks, which deliver it to customers.
Most gas is distributed through one of the eight UK Gas Distribution Networks (GDNs), which are owned and managed by four companies:
National Grid Gas plc – which covers the East Midlands, the West Midlands, North West England and the East of England (including North London).
Northern Gas Networks Limited – in North East England (including Yorkshire and Northern Cumbria).
Wales & West Utilities Limited – in Wales and South West England.
SGN – in Scotland and Southern England (including South London).
However, there are many areas, such as villages or out-of-town developments, that the GDNs don't reach. In those households, gas may be delivered by an Independent Gas Transporter (IGT).
IGTs extend the national gas network to homes and communities that can't otherwise access the UK's favourite source of home energy. They may be places where homes were originally designed to be heated by a different fuel, or rural areas which have never been on the national gas main. Some IGTs now offer 'trenchless technology solutions' to reduce the upheaval of introducing a gas pipeline to an existing community, and of carrying out repairs to pipes if anything should go wrong.
Without IGTs, around 1 million homes wouldn't be able to enjoy the convenience and flexibility of mains natural gas.
As well as operating these individual local networks, IGTs work in partnership with developers to create the gas pipe infrastructure in new estates and lay gas pipelines to the properties. Once the estate is built and occupied, the IGT will be responsible for transporting the gas to all the homes, even though it might be supplied by a different energy company at each address. The IGT will also be responsible for maintaining the pipes.
How to find out whether your gas comes through an IGT network
Around 1 million homes in the UK are served by an Independent Gas Transporter network. If you'd like to know whether your home is one of them, just check the beginning of your gas meter number. If it starts with 74, 75, 76 or 77, your gas is delivered by an IGT. If it starts with any other number, you're on the National Grid or with one of the other Gas Distribution Networks.
If you live in a really rural area, you may not have a gas meter at all, because neither the National Grid nor any of the IGTs have reached your neighbourhood yet. In that case, if you want to use gas for heating or cooking, you'll need to have it delivered, in the form of liquid petroleum gas.
Is there any difference between GDN gas and IGT gas?
If you are served by an Independent Gas Transporter's (IGT) network (i.e. a pipeline company that entered the market after it was opened to competition) the price you pay for gas should be no higher than the price you would pay on a non-IGT network. This is because the price the gas supplier must pay the Independent Gas Transporter to deliver gas through the pipes to your home is capped by Ofgem.
Many house builders use Independent Gas Transporters to save money when they are building new properties as the Independent Gas Transporters will offer, in most cases, a more competitive price for all the connection work. But you should experience no difference in terms of quality or price of gas, or your ability to switch suppliers.
The energy regulator Ofgem regulates all IGTs, and the Association of Independent Gas Transporters, or AIGT, is the official trade body.
If you're switching from a GDN region to a home in an IGT area
If you're moving home and getting quotes from energy suppliers through a comparison website, the quotes probably won't include the extra cost of IGT transportation. So you can use the website to see which suppliers are likely to offer the best deals, but then you'll need to contact the suppliers directly to ask how much extra they'll charge to cover the IGT costs.
Once you've moved, you can switch suppliers just as often and easily as you can in a GDN region, as your network doesn't affect your choice of supplier.
Which Independent Gas Transporters operate in the UK?
There are six IGTs working in the UK:
Energetics
ES Pipelines
Fulcrum Pipelines
GTC Pipelines
Independent Pipelines
Indigo Pipelines Limited (which used to be known as SSE Pipelines)
Altogether, they've completed about 1 million gas connections to homes and commercial properties, and they operate thousands of gas networks.
They are all accredited and regulated by Ofgem, and have to meet the same high standards as the Gas Distribution Networks, whether they're designing, building, installing, operating, maintaining or monitoring their gas networks.
They can only connect households and businesses within their own individual local areas, and those properties need to be within a certain distance of the gas main. So, for example, if you live in a remote farmhouse, it wouldn't be practical for an IGT to run a pipeline to your property.
If you smell gas, or you're worried about anything to do with your gas supply
Call the free* gas emergency line on 0800 111 999.
The gas emergency service operates 24 hours a day, 365 days a year. All calls to the emergency number are free of charge*, are recorded and may be monitored.
If you're deaf or hearing impaired and have a Minicom or Textphone, the gas emergency number is 0800 371 787.
If English isn't your first language, the operator will find an interpreter for you.
*Some mobile phone companies may make a charge for the call.
External sources:
https://www.ofgem.gov.uk/gas/distribution-networks/connections-and-competition/independent-gas-transporters http://www.uswitch.com/gas-electricity/guides/independent-gas-transporters/
http://www2.nationalgrid.com/uk/our-company/gas/ http://www.gtc-uk.co.uk/energy-suppliers http://www.independentpipelines.co.uk/
http://www.esputilities.com/about-us.aspx http://www.energetics-uk.com/what-we-do/electricity-and-gas-network-adoption/ http://www.fulcrum.co.uk/services/gas-transporter/ http://www.sep.co.uk/portfolio/companies/indigo-pipelines/ http://www.indigopipelines.co.uk/
View more from these categories