guide
Prepayment energy meters: is pay-as-you-go worth it?
01 February 2021 | Aimee Tweedale
Most people in the UK pay their energy bills monthly. But with a prepayment meter, you can "pay as you go" for your gas or electricity. 
These days, prepayment meters are less common than they were a few years ago. According to Ofgem, around 4.3 million people had a prepayment electric meter in the UK in 20191.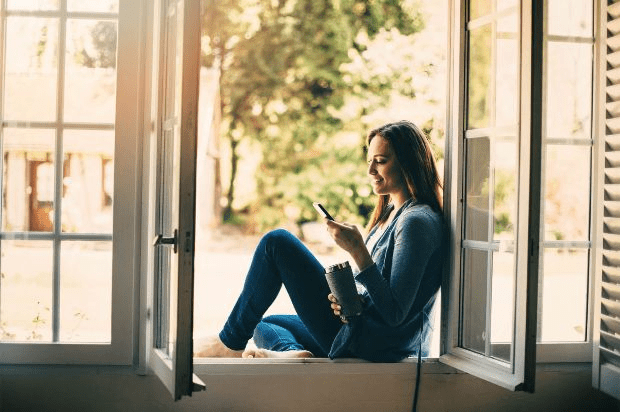 Are you one of the 4.3 million, or are you wondering if a prepaid meter could be right for you? Read on to find out everything you need to know. 
What is a prepayment energy meter?
A prepayment meter works in a similar way to a pay-as-you-go phone. You top up the meter with credit to pay for your energy, and then, as you use the gas and electricity in your home, the credit goes down. 
You can get both gas and electric prepayment meters. If you have a traditional meter, you'll top it up using a card, token, or key, which you take to your local Pay Point or Post Office, to top up with cash.
These days, more and more prepayment customers are using smart meters. Smart meters can "talk" directly to your energy company, and you can connect them to your account online, or in an app. This means you can easily top up online, and keep track of how much energy you've actually used.
For more about different types of gas and electricity meter, read our complete guide to energy meters.
What is a pay-as-you-go or PAYG energy tariff?
If you're on a pay-as-you-go energy tariff, that means you pay for your energy usage ahead of time. You top up your prepaid electricity or gas meter, then use the credit you've paid for. 
On other types of energy tariffs, you'll pay for energy after you've used it, and usually in monthly instalments.
Want to learn more about all the different types of energy tariff available? Read our complete guide to energy tariffs, which breaks down the meaning of fixed rate, variable, dual fuel, and all the other tariff lingo!
How do prepayment energy meters work?
If you have a traditional prepayment meter, you'll usually need a key or card to top it up. You should be able to top up by taking the key or card (or, for some older meters, a token) to a local newsagent's or Post Office.
These days, smart prepayment meters make life a bit easier. If you set up an online account that's linked to your smart meter, it can notify you directly when you're about to run out of credit. Plus, you can top up online, so there's no need to run out to the shops.
OVO Energy PAYG customers have their own special brand: Boost. Eligible Boost customers get a brand new smart meter fitted in their homes free of charge, and can use the new Boost app to top up from the sofa. It's that simple!
Find out more about how to understand your energy bills, and how to pay them.
Prepayment meters: pros and cons
Prepayment meters aren't right for everyone. Take a read of the pros and cons to get an idea of whether it's suitable for you.
Advantages of prepayment energy meters
No surprises. Because you decide how much money you're going to top up, you have total control over how much energy you use and pay for. So there won't be any big bills out of the blue. If you're in debt or struggling to budget right now, this can make things easier to manage.
You'll pay for what you use, when you use it. On a monthly tariff, the cost of the energy you'll use all year is spread out, so that you pay the same amount each month. But with a prepayment meter, you will pay for exactly what you use, at the time of use – which could be handy if you want to spend less some months than others.
No weekend or nighttime blackouts. With a prepayment meter, there's always the risk of running out of credit, and power. Thankfully, most prepayment meters these days come with some "emergency credit". This is  around £5, or enough to give you another 24 hours or so of power. For

Boost customers

, we also make sure that your power will never cut out during the night, weekend, or bank holidays, even if you run out of emergency credit – this is so you can stay safe, and have enough time to top up the meter at your local shop. 
Find out more about what happens if your prepaid Boost meter runs out of credit.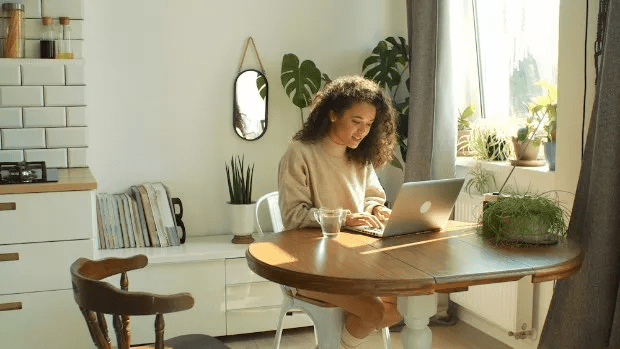 Disadvantages of prepayment energy meters
Prepayment meters are more expensive in the long run. You'll pay more per unit of energy than you would on a regular tariff. If you're trying to save money,

try out some of these ways to reduce your gas and electric bills

. 
There's the risk of running out of power. Most prepaid meters these days will give you some emergency credit, and a bit of extra time to top up the meter before you actually go "off supply". But even so, it can be stressful to have to manually top up your power when you're not expecting it, especially if that means you have to physically go to the shops each time. If you have a long-term health condition or a disability, or could otherwise be at risk if you lose power, a prepayment meter is probably not right for you.
You'll need to think ahead when it comes to credit. Planning to be away from home for a few days? With a PAYG plan, you'll always need to make sure you've topped up your meter first. Even though you won't be at home, you'll need credit to cover the standing charges, and to make sure that essential appliances like your fridge and freezer keep working.
There's less choice available. Energy companies don't offer as many PAYG tariffs as other types of tariff.
Losing your card or meter key can create problems. If you have a traditional meter, and you need to take a card or another kind of token to the shop in order to top up, then you'll have to be really careful not to lose it. Many energy companies will charge to give you a replacement.
Is a prepayment energy meter right for me?
Given the downsides of prepayment meters – including the higher cost of energy, and the risk of blackouts – it's important to be sure that this is the best option for you. 
You might find it a convenient way to pay for energy if you fall into one of the following categories:
You like to stay 100% in control of your energy use. Some people like to keep a very close eye on exactly what they're spending on their energy, and prepayment meters enable them to do this. If you have a smart prepayment meter, you can see exactly when you use most energy, and even work out which appliances are costing the most.
You've struggled to keep up with energy bills in the past. One of the good things about prepaid energy meters is that customers shouldn't get into debt with their energy bills. (But remember: in the long run, it can be more expensive than paying bills monthly.)
You don't have a bank account. Most energy companies offer discounts for paying by Direct Debit, because they want to encourage customers to pay that way. But if you don't have a bank account, you can't set up a Direct Debit – so PAYG is your only option.
You're a landlord or a renter. Some landlords install prepayment meters to make sure their tenants can't disappear at the end of the tenancy leaving unpaid bills behind. But be aware that tenants can change the prepayment meter to a regular meter if they prefer. If you're a landlord or a tenant with more questions about prepayment meters in rental properties,

check out Citizen's Advice

.
Are prepayment energy meters more expensive?
In a word: yes. Prepayment meters come with a higher price tag, meaning you'll pay more per unit of energy than you would on a regular tariff.
But they can also be helpful for budgeting, because they put you in control of your energy bills. 
Looking for ways to save on your gas and electricity bills?
At OVO, we offer affordable and fair prices. We'll also install a smart meter at your home for free, giving you total control over your energy use, so you can keep those bills down. Get a quick quote and see how much you could save with OVO today.
How can you owe money on a prepayment meter?
Occasionally, your prepayment meter might tell you that you owe money. This money will be taken the next time you top up. You might be wondering how this can happen. There are 3 main reasons:
You used the emergency credit to keep your power on. If this happens, you'll have to pay back the amount you used.
You're on a prepayment instalment plan, and there's an instalment due.
You missed one or more daily "standing charge" payments.
A standing charge is a daily fee that you have to pay to stay connected to the grid. Customers on regular tariffs pay a standing charge too, but if you're a PAYG customer, it will come out of your credit. Remember to keep your meter topped up enough to cover the standing charges. 
How much is the standing charge on a prepayment meter? That will depend on a few different factors, like where you live, who your supplier is, and what kind of tariff you're on (i.e. gas, electricity, or Economy 7). It's usually around 28p per day2.
How to read a prepayment electric meter
If you've got a traditional prepayment meter, you'll need to take a meter reading when you move into your home, and send it to your energy supplier.
Not sure how to do this? Check out our Boost guide to what the screens on your prepaid meter mean.
If you have a smart meter, it's really simple to see how much energy you have left. Your meter reading should appear in your app, and it will be sent directly to your energy supplier, too.
What if I lose my prepayment meter key or smart card?
If you lose the key or card needed to top up your account, you may have to pay a small charge and wait for a replacement to be sent out. Check with your energy supplier to find out how they can help you.
Boost customers with traditional meters should call 0330 102 7517 to order a new card. There's a £5 fee.
Got a smart meter? You don't need to worry: you can keep your energy topped up from your phone – no card required! Find out more about smart meters, and how they can help you save money and cut your carbon footprint.
How to switch to a prepayment meter and PAYG tariff
Just get in touch with your energy company – or your new supplier if you're switching – and let them know you want a prepaid energy meter. If you've got a smart meter, it may simply be a case of switching it from monthly payment mode to PAYG mode.
If you have a standard meter, your existing or new supplier may have to take it out and replace it with a new prepayment model. This could be another standard meter, or they might upgrade you to a smart meter. Either way, keep an eye on what they're intending to charge you, to make sure you get the best prepayment meter rates.
If you join Boost, we'll install a smart meter at your home (as long as it's suitable!) for free.
How to get rid of a prepayment meter and switch to a credit tariff
If you move into a house with a prepayment meter, but you'd rather pay for your energy in monthly instalments, don't panic – it's easy to sort out!
Just contact your energy supplier and let them know you'd like to change your payment plan. 
If you have a smart meter, it should be easy for you to switch to a different plan (or even a different supplier) without any changes to the meter. If you have an older, traditional meter, you might have to get a new one installed. Your supplier will let you know how this will happen, and whether or not there's a fee.
Not happy with your energy supplier? Shop around for a better deal, and follow our simple guide to switching energy suppliers. Your new energy company should be happy to move you from a PAYG plan to a monthly tariff, if you have a smart meter installed.
Find out more about how to get a smart meter, and their key benefits.
Give your home energy a Boost
Boost is the smart way to pay as you go. We'll install a smart meter in your home for free, allowing you to take control of your energy use, and top up any time you like, directly from your phone.
If you're looking to move away from a PAYG plan, you may be able to get a cheaper tariff with OVO. Get a quote in under 2 minutes, and find out how much our competitive rates could save you.
Sources and references
1 https://www.uswitch.com/gas-electricity/guides/prepayment-meters/
2 https://www.citizensadvice.org.uk/consumer/energy/energy-supply/your-energy-meter/decide-if-a-prepayment-meter-is-right-for-you/
View more from these categories