guide
A Guide to the Big 6 energy suppliers: who are they and who owns them?
04 March 2021 | Stephen Marcus
When it comes to energy suppliers, you've probably heard people talk about the "Big 6". But who are they – and should we still be using the term? 
Here, we'll explain who the Big 6 energy suppliers are, how they were formed, and how the energy market has changed in the past few years.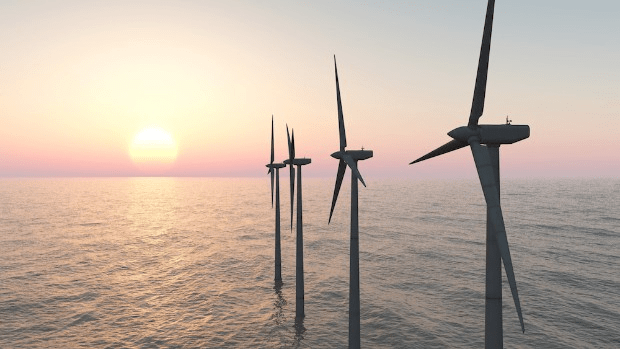 Who were the Big 6 energy suppliers? 
The Big 6 was the term used for the UK's biggest energy suppliers. As the name suggests, there were 6 of them, and they supplied almost all the homes in the country.
But Ofgem has recently announced that it will stop using the "Big 6" category1. This is because of changes in the energy market, as newer suppliers began drawing customers away from the few that used to dominate. One good example is OVO! We launched in 2009, offering fairer prices, green energy, and new smart home tech – and these changes have shaken up what people expect from their energy suppliers.
Here are the suppliers who were once classed as the Big 6:
British Gas (Centrica)
The oldest and the biggest energy supplier in the UK, British Gas has over 5 million gas customers, and 6 million electricity customers2. It's only been a private company since the 1990s, but its history goes back a lot longer – over 200 years, in fact! 
Who owns British Gas (Centrica)?
It's owned by Centrica, after British Gas was privatised in the 1980s. They also own Irish energy supplier Bord Gáis, plus they invest in gas and oil exploration, and the UK's nuclear energy generation – but they say they're shifting to exit out of these investments3.
EDF Energy 
EDF has over 5 million customers in the UK4. It was started in 2003, as a combination of a few different suppliers. As well as supplying gas and electricity to ordinary homes, EDF builds wind farms and runs the UK's eight nuclear power plants. 
Who owns EDF? 
EDF is owned by a global company of the same name with subsidiaries across the world. Its name stands for Électricité de France, and its main shareholder is the French government5.
E.ON
E.ON has just under 4 million customers6. As well as supplying energy to customers, they also invest in generating energy, such as biomass and wind farms.
Who owns E.ON?
E.ON is owned by German company E.ON Energie AG. Based in Munich, they generate and transport energy to countries across Europe – including the Netherlands, the Czech Republic and Hungary7.
SSE
SSE has around 3.6 million electricity customers and 2.4 million gas customers8. Set up in 1998, it came out of a merger of Scottish Hydro-Electric and Southern Electric, and its full name is Southern and Scottish Energy.
Who owns SSE?
SSE plc's retail arm was bought by OVO in 2020 (yes, that's us!). Founded in 2009 in Bristol, OVO was set up to make energy cheaper, greener and simpler. OVO also supplies customers in Australia, and owns intelligent energy platform Kaluza, and home heating service CORGI HomeHeat.
Npower
Npower has around 6.5 million customers9. Set up in 2002, its roots go back to supplier Innogy, which had been part of early privatised energy business National Power.
Who owns Npower? 
Npower was bought by E.ON in 2019. As we said, their parent company is Munich-based German business E.ON Energie AG.
Scottish Power 
Scottish Power has around 5 million customers10. First set up as a nationalised company in 1990, it was owned by the British government – until it was privatised a year later. Based in Glasgow, it's been a mainstay of the UK energy market ever since.
Who owns Scottish Power?
Scottish Power is owned by Iberdrola, who bought it in 2006. The Bilbao-based company claim to be the world's biggest producer of wind energy11, are a big investor in renewables, and also supply energy in Spain and Mexico.
Who are the new suppliers in the "Large" category?
As we said, Ofgem has stopped talking about the Big 6 when it comes to energy suppliers. Instead, they're referring to "Large" suppliers. This is to reflect how the energy market has changed. While the Big 6 used to supply nearly 100% of households, this has gone down in recent years.
OVO 
That's right – this is us! Created in 2009, OVO was set up to offer competitive prices, sustainable energy, and easy-to-use services. Since then, we've grown to sign up 5 million members across our brands, developed new tools to help members manage their energy use, and offered new smart home tech, to make homes more green.
Octopus
Set up in 2016, Octopus are based in London and have around 1.5 million customers.
How were the Big 6 formed?
The Big 6 came out of changes in the energy sector in the 1990s. Up to this time, there was just one way of getting your gas and electricity – through the services run by the government. 
This changed with the deregulation of the energy sector. Services were divided up and later sold to private companies, who ran them instead of the government. In some cases, mergers combined some of those companies into bigger entities. 
Competition has increasingly driven the industry in recent years, and by 2020, there were nearly 70 registered energy suppliers to choose from. 
All this means that we're shopping around more, and switching much more often. In spite of that, the market share of the Big 6 remains high, at around 70% in both the gas and electricity markets. That's likely because they've adapted well, becoming far more competitive and offering some of the best business energy tariffs on the market.
How was electricity privatised?
First, the Electricity Act was introduced in 1989. This led to the breaking up of the Central Electricity Generating Board, which became 3 different services that dealt with generating electricity:
PowerGen
National Power
Nuclear Energy
There was also a separate entity for supplying electricity, the National Grid Company. Each of these were privatised at different points during the 1990s. 
How was gas privatised? 
This started with the privatisation of British Gas in 1986, where the infamous "Tell Sid" advertising campaign encouraged people to buy shares in the company. The company was reorganised in 1994, with a separate company, Transco, set up for transporting gas. In 1997 it was split into 2 separate companies: Centrica and BG. 
How did deregulation lead to the Big 6? 
These changes created the environment for the Big 6 to emerge. By separating supply, distribution and production, and privatising the companies who did those jobs, it meant a few companies could take the place of the big public companies of before.
Big 6 in summary
British Gas (Centrica) – set up as a private company in 1997, it began selling electricity a year later
EDF – still mostly owned by the French government, it was created out of a series of mergers in 2003
E.ON – the UK arm of the German company was set up in 2002, after they bought privatised PowerGen in 2002
Npower – originally part of Innogy (part of the privatised National Power), it was set up as Npower in 2002 after being bought by German company RWE
Scottish Power – set up as a state-owned company in 1990, it was privatised the following year
SSE – set up in 1998, it was a merger of two Scottish electricity companies that had already been privatised earlier in the 1990s
What's the market share of the Big 6?
As we've mentioned, there's been a lot of change in the energy market over the past decade – so much so that Ofgem have decided to stop talking about the Big 6 altogether. Instead, the new "Large" category reflects these changes:
For gas customers – between 2011 and 2020, the market share of the big suppliers dropped from nearly 100% to 70%. The change for British Gas was especially dramatic: their share dropped from 43% to 27%13.
For electricity customers – between 2011 and 2020, there's been a similar trend, with market share of the big suppliers dropping from nearly 100% to 70%14.
Why don't more people switch suppliers?
Often it's because we simply stick to what we're used to. It can also be because we want to spend our time on more exciting things than looking at our heating bills. But it can be worth the effort.
Not only could you save money, but you could find a supplier who'll help you to lighten your carbon footprint and cut your energy use.
How to compare energy suppliers
Cheaper prices – checking your

Tariff Information Label

can help you compare more easily.
Renewable energy – if you're also eager to

go green at home

, then you'll want to look out for whether a supplier offers energy from sustainable sources like

solar

,

wind

,

tidal

and

biomass

.
Customer service – it's important to know that you'll get looked after if something goes wrong – so it's also a good idea to check online customer satisfaction scores. You can also talk to your friends and family about their experiences. 
Want to know more? See our complete guide to switching suppliers.
Why choose OVO as your new energy supplier? 
Switch to OVO today to power your home sustainably with green electricity. You could benefit from:
Competitively priced 100% renewable electricity as standard16

A 5-star TrustPilot rating by over 30,000 of our members 

A tree planted for every year you're with us17
Sources and references:
1.https://www.telegraph.co.uk/business/2020/11/23/end-era-ofgem-ditches-big-six-label/
2.https://www.statista.com/topics/4033/centrica-and-british-gas/
3.https://www.centrica.com/our-businesses/upstream/
4.https://www.edfenergy.com/media-centre/news-releases/edf-group-results-2019-highlights-edf-uk
5.https://www.edf.fr/en/the-edf-group/dedicated-sections/investors-shareholders/the-edf-share/capital-structure
6.https://www.eonenergy.com/about-us.html#:~:text=Around%203.8%20million%20customers%20in,energy%20providers%20in%20the%20UK
7.https://www.linkedin.com/company/e.on-energie
8.https://www.statista.com/statistics/566844/sse-energy-electricity-gas-supply-customer-accounts/
9.https://www.energycompanynumbers.co.uk/how-many-customers-do-npower-have/
10.https://www.bbc.co.uk/news/uk-scotland-scotland-business-44952303
11.https://www.iberdrola.com/about-us
12.https://bulb.co.uk/key-facts/#:~:text=Bulb%20is%20the%20UK's%20fastest,wind%2C%20solar%20and%20hydro%20sites
13.https://www.ofgem.gov.uk/data-portal/gas-supply-market-shares-company-domestic-gb
14.https://www.ofgem.gov.uk/data-portal/electricity-supply-market-shares-company-domestic-gb
15.https://www.energyscanner.com/how-much-can-i-save-by-switching-my-energy-supply/
16.The renewable electricity we sell is backed by renewable certificates (Renewable Energy Guarantee of Origin certificates (REGOs)). See here for details on REGO certificates and how these work.
17.Each year, OVO plants 1 tree for every member in partnership with the Woodland Trust. Trees absorb carbon dioxide from the atmosphere, so tree-planting helps to slow down climate change.
View more from these categories