guide
The ultimate guide to variable rate tariffs: are they better than fixed tariffs?
24 February 2021 | Celia Topping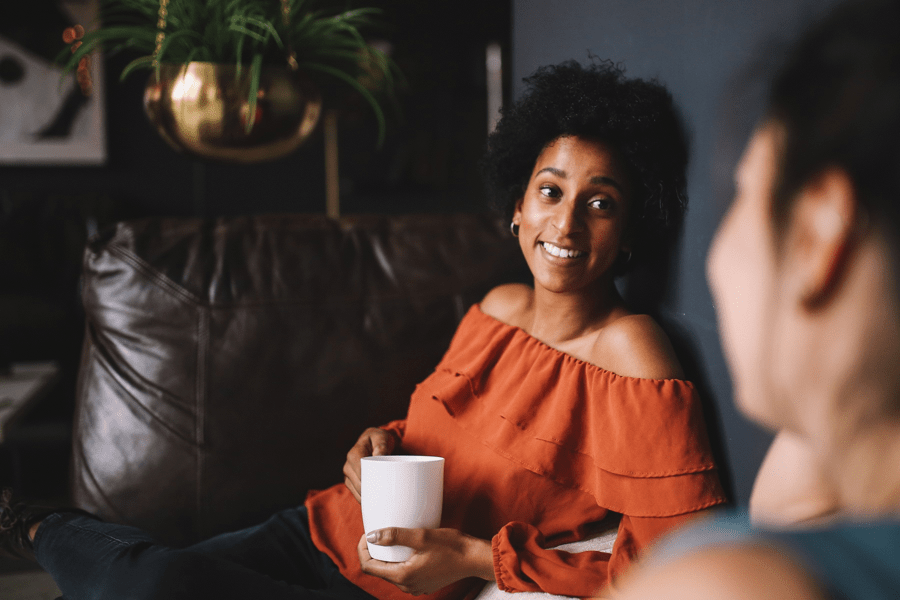 There are hundreds of energy suppliers and energy tariffs on the market, all vying for your attention. And you've got far better things to do with your time than trawl through them, right?! 
So let's simplify it. There are actually only 2 main types of energy tariff – fixed or variable.  There's a little innovation creeping into this space, but generally speaking, all tariffs fall into a variable or fixed camp. In this article, we'll explain all about variable energy tariffs (also called variable price plans). For more info on fixed-price tariffs, check out this guide. 
What is a variable energy tariff? 
Variable-rate tariffs (also called variable price plans) do exactly what their name suggests – they vary. Or, more precisely, the cost per unit of energy (kWh) varies. 
But they don't go up and down randomly – they "track" wholesale energy prices. So if wholesale prices rise or fall, your variable energy rates may change too. But not necessarily. And here's the crux of the matter. On a variable tariff, your supplier has the right to change the unit price at their discretion. 
And wholesale prices fluctuate. A lot. But don't despair – your rate won't change nearly so quickly. And by law, your supplier has to warn you when your prices are going to change. This is usually around 30 days before. 
What are wholesale energy prices?
Wholesale gas and electricity prices (commodity prices) are set by the trading market, directly from the source. The commodity price itself makes up at least 50% of the final bill cost – so those commodity prices have a strong influence on the price the customer pays. These can fluctuate daily, much like the stock market. Prices depend on a range of factors, including world events and supply-and-demand. Find out more information about wholesale prices in our guide. 
What are the benefits of variable rate energy tariffs?
Let's have a look at the advantages of being on a variable-rate tariff
Variable rate tariffs let you take advantage of reductions in wholesale energy prices – and yes, they really do fall sometimes. For example, in 2020, prices dropped in the wake of the first Covid lockdown – meaning those on variable tariffs benefited from the low price cap1. 
You're not tied into a contract, and can leave any time for a better deal.
You can switch to a different plan whenever you want – so if you think prices are going to start rising, you can ask your supplier to upgrade you to a fixed plan.
There are no exit fees for standard variable-rate tariffs.
What are the disadvantages of a variable rate energy plan?
So why are variable-rate tariffs less popular than fixed-rate tariffs?
Prices generally tend to rise over time rather than fall – so as they rise, so will your bill. In fact, prices are rising again now to pre-pandemic levels. 
It's harder to budget, as you don't know exactly how much you'll be paying in future.
Few of us have the time to keep a regular eye on wholesale energy prices, or to switch and save every month or so. Fixed-rate plans bring far more stability. 
Basically, with a variable energy tariff, you're gambling on prices falling. If they do, you're a winner. But if energy prices rise, you'd probably be better off on a fixed-rate plan. 
In April this year, Ofgem, the UK energy regulator will increase their price cap, due to rising wholesale energy prices. It means that prices for variable rate tariffs could go up. So now's a great time to switch to OVO and get a better energy deal! 
Find out more about Ofgem and what they do, in our complete guide to the UK's independent energy regulator.
Variable energy tariffs – your questions answered
Tariff-related issues can be a bit confusing – so here we answer some of the most commonly asked questions:
I pay monthly by Direct Debit – will my payments change straight away?
If you're on a variable rate tariff, it's the basic price of a unit (kilowatt hour/kWh) of energy that can go up and down. 
So if your supplier changes the rate you pay and you've built up a reasonable amount of credit – your monthly Direct Debit might not need to rise straight away.
On the other hand – if fuel prices fall, but your energy supplier has set your monthly payment slightly lower than the amount of energy you're using – you'll need to keep paying the same amount, to catch up.
Do suppliers always pass on price cuts to their variable rate customers?
Not necessarily. Energy suppliers tend not to shout about increases or decreases in price. It's par for the course with a volatile commodity such as energy.  
Also, it's worth bearing in mind – with most suppliers, wholesale energy prices are only part of the bill. You're also paying for: 
The costs of delivering your energy
Meeting the government's renewable standards
Operating costs
Taxes and other initiatives
Allowing your supplier to make a profit
So even if you're on a variable tariff and wholesale energy prices drop, you shouldn't take it for granted that your prices will fall too. The fall might actually be so small that you hardly notice it.
What happens at the end of a variable tariff contract?
If you're on a variable rate plan, there's no contract – you can leave whenever you like. So it's always worth exploring the energy tariffs available on the market, to find a better deal. We've put together a handy guide, to give you some info on all the different types of tariffs. Why not take a look, and find out if you could find one more suited to your needs. 
I'm currently on a fixed rate contract, but it's about to end. Should I switch to a variable rate energy plan?
We can't advise you what to do, we can only give you the facts – the choice is entirely up to you. If you think energy prices might rise, you should consider re-fixing. But if you think prices are likely to fall, you might want to switch to a variable rate plan. Read more about fixed-rate plans in our comprehensive guide. 
Remember, if you don't make a decision by the end of your contract, your supplier will probably just roll you on to their standard variable rate plan automatically. This may not be your cheapest option. 
Coming to the end of your contract is the right time to compare suppliers and make that switch, if you find a better deal. 
At OVO, you can get a quote in seconds, and start saving money today – as well as doing your bit towards saving the planet! Our nifty little tool, the Carbon Tracker, helps you monitor your energy use, and find ways to reduce your carbon footprint. 
Variable energy tariff vs fixed: are fixed or variable energy tariffs better? 
It really depends on the individual. Choosing the right energy tariff for you depends on many factors – from where you live to how you use your energy. And it's important to find a plan that fits your budget and lifestyle. But it's not easy knowing what all the different plans on the market mean. Have a look at our useful guide, to help you decide which energy tariff is the right one for you.
To make it as straightforward as possible, we've summarised the main pros and cons of variable and fixed-rate energy plans in this simple table:
| FIXED RATE | VARIABLE RATE |
| --- | --- |
| The price you pay per unit of electricity is fixed | The price you pay per unit of electricity can go up or down |
| Your contract lasts at least a year | There is no fixed contract, you can leave any time for a better deal |
| If you want to leave your contract early, exit fees apply (approx £30 per fuel) | No exit fee |
At OVO, all our plans are green, with 100% renewable electricity as standard2 and a tree planted3 every year in your name:
How to choose the right energy tariff for me
Energy-saving tips to help control energy use and cut costs
It's not just your tariff that impacts how much you pay for energy. There are many ways to reduce your energy costs, whether you choose a variable plan or not. At OVO, we're all about helping our members find ways to lower their bills. Here are a few of our useful guides, to help you cut your costs:
And remember, if you're struggling to pay your energy bills, don't panic about being cut off – get in touch with your supplier. They can help you set up an easy-to-keep payment plan. 
Sources and references:
1 The price cap is set by Ofgem, the governmental regulatory body. It helps regulate the market and prevents the consumer paying too much for their energy.  
2 The renewable electricity we sell is backed by renewable certificates (Renewable Energy Guarantee of Origin certificates (REGOs)). See here for details on REGO certificates and how these work.
3  Each year, OVO plants 1 tree for every member in partnership with the Woodland Trust. Trees absorb carbon dioxide from the atmosphere, so tree-planting helps to slow down climate change.
View more from these categories