guide
The ultimate guide to double glazed windows: all you need to know
08 October 2020 | Matt Mostyn
As they're rather fond of repeating on Game of Thrones, winter is coming. And that makes right now an ideal time to think about weather-proofing your windows. Double glazing not only keeps more of your home's heat inside. It also helps cut down outside noise, reduce carbon pollution and lower your bills.
If you're unsure how to begin, here's our ultimate guide to the ins and outs of choosing and installing the best energy-efficient windows for your home.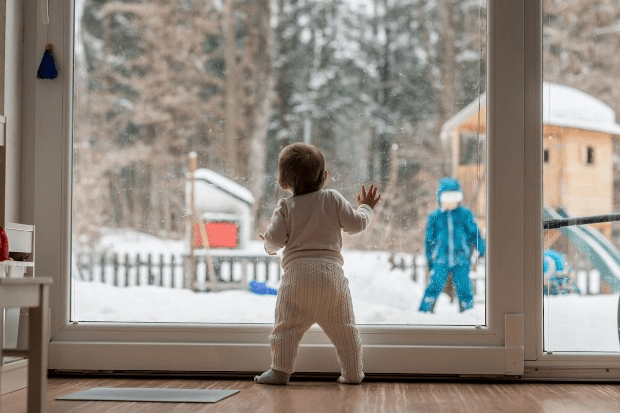 What is double glazing and how does it work?
Gone are the days when most people made do with single-glazed windows – which, as the name suggests, means a window with just one pane of glass. There's a simple reason for that. Single-glazed windows are far from ideal. That's because they can let as much as 60% of the heat inside a home escape to the outside world. And that's a giant no-no, both in terms of the cost of your heating and the cost to the planet.
These days, many of us opt for double glazing. Double-glazed windows have 2 panes of glass with a space between them (usually 12mm to 16mm). The gap is usually filled with air – but argon gas is another option, as it makes the window even more efficient at keeping heat inside.
It's also possible to go one step further and get triple-glazing. As you'd expect, that can help insulate even more – because the more layers of glass the window has, the less heat loss there is.
How double-glazed windows are rated
Windows are rated by the independent British Fenestration Ratings Council (BFRC) on a scale of G up to A+ (with A+ being the most energy-efficient and G being the least efficient). The scale is called the WER (Window Energy Ratings), and it assesses the performance of door and window insulation based on:
How effectively it stops heat escaping (the U-value)
Its solar heat gain – i.e. how much sunlight can pass through the glass
How much air can leak out through or around the window
The WER label shows the rating by using a set of coloured bars – much like the energy efficiency labels found on electrical appliances. It also shows the product's U-value, which is the measure of how easily heat can pass through it. 
Double-glazed window materials
Double-glazed windows can be made from all sorts of materials – including: 
uPVC frames, which are used widely, as they need no regular maintenance and can even be recycled.
Wooden frames – often used in conservation areas. But while they look good, and are better for the environment, they can be a bit more high-maintenance.
Aluminium or steel, which are long-lasting options that can also be recycled.
And finally, composite frames, made from an inner timber frame covered with aluminium or plastic. These are both low-maintenance and stand up well to the great British weather!
When it comes to glass, the highest rated glazing is made with low-emissivity glass. This has a special coating that lets light in from outside, but reflects heat back into the room. Clever stuff!
As for that all-important gap between the panes, the size can have a big impact on performance – but bigger isn't always better! 16mm is often said to be the holy grail of glazing gaps, but smaller gaps may actually work better in some cases. 
Window performance can be further boosted by filling the gap with an inert gas like argon, xenon or krypton. That's because these gases are more insulating than normal air.
Sealed units also have a strip – called a spacer – between the panes, which is made from metal or polymer. This strip contains a drying agent, which reduces any moisture trapped in the space between the sheets of glass.
Benefits of double-glazed window 
As you probably already know, double-glazed windows give much better insulation against the cold in winter, helping to keep the heat inside when you need it most. But wait, there's more!
Energy-efficient glazing can also help keep your home cooler in summer. That's because the air or gas gap blocks the outside heat, so your home's not quite such a greenhouse.
Double-glazed windows also help protect you from the elements in another useful way. When a cold surface and moist air meet, condensation forms – and not only does that cause those annoying pools of water on your windowsill on cold winter mornings. It can actually damage the window frame, and even cause damp problems in other areas of your room. But double glazing helps stop that happening in the first place.
And whether you live on a busy road, or near the teen with the brand new trombone, sealed double and triple glazing can work wonders at minimising medium to high frequency noise. Because we all deserve a peaceful home – without needing to crush the dreams of the next Miles Davis!
Read more on how to improve your home energy efficient and make your home greener
Double glazing can be just one part of your wider energy-saving strategy. If your home also has

cavity wall insulation

,

loft insulation

and an energy efficient heating system, these can all work together to reduce the amount of energy needed to heat your home. It means that double glazing can act as one vital part of that heroic mission to lower your energy bills and

reduce your carbon footprint

.
Making energy-saving improvements to your home can also increase its value. These days, many homebuyers take a keen interest in the eco-credentials of a house they're thinking about buying. According to a Government report on property sales, energy-saving improvements could create a 14-38% increase in value1!
Incidentally, doing the work to make these kinds of energy-saving improvements will also have a positive impact on your EPC score – the national rating system that shows how energy-efficient your property is.
Double glazing drawbacks: are they right for you? 
They're brilliant in many ways – but double-glazed windows don't come without a couple of drawbacks. Nothing in life is perfect, after all. 
Here's a quick run-down of the main potential issues:
Double-glazed windows can't be easily fixed. If the seal isn't airtight, condensation can appear between the glass panes – and unfortunately, they can't be pulled apart in order to fix the problem. The only solution is to replace the whole window. Which is another good reason to opt for a recyclable material, so they don't just end up in landfill.
They're more expensive than single-glazed windows. But it's worth remembering that while the initial cost may be higher, they'll pay for themselves over time, as you waste less energy and bring your energy bills down.
Unless you opt for wooden frames, some of the more modern styles of double glazing can look out of place in older, more traditional houses.
Double-glazed window costs
Double-glazed windows can cost as little as £250 for a uPVC window, and as much as £1,000 for a wooden one2. Of course, it pays to shop around for quotes. Remember that prices will vary based on a number of things – including:
How many windows you want to get replaced
The size of your windows 
How many openers they have
The materials used
Any special glazing process – for example, tinted glass
Whether your old windows can be recycled – as some companies will take them away for recycling and then give you a discount!
The Green Homes Grant
Thanks to the introduction of various energy-efficient incentives, double glazing will continue to rise in popularity. And the Green Homes Grant is one such scheme to help you pay for it. Announced by the government in July 2020, it gives homeowners and landlords up to £5,000 in vouchers for energy-saving renovations.  
The good news is that double glazing is included in the scheme as a secondary measure, bringing the cost of installing right down. Find out more about the new scheme, including details of what the Green Homes Grant is, what it covers, who's eligible and how to apply.
Double-glazed window savings
When it comes to potential savings, check out the table below to get an idea how much you could save each year if you install double-glazed windows3.
| | | | | | |
| --- | --- | --- | --- | --- | --- |
| Energy rating | Detached | Semi detached | Mid terrace | Bungalow | Flat |
| A rated | £105 - £110 | £75 | £55 | £55 | £35 |
| B rated | £100 - £105 | £70 - £75 | £50 - £55 | £50 - £55 | £30 - £35 |
| C rated | £100 | £70 | £50 - £55 | £50 - £55 | £30 |
How to choose the right double glazing for your home
At first glance it may seem like there's a bewildering choice of window types out there on the market – so here's our guide to the main types and styles, to help you decide:
Casement windows  
These typically attach to the frame using one or more hinges. They can either open to the side, or be hinged at the top or bottom so they tilt and turn (which makes them more secure, as well as being more child and pet-friendly). 
Casement windows usually open inward, which makes them easier to clean. They're also often held open by 'casement stays'. These are small metal bars that open and close in a scissor motion.  
Casement windows are generally made from uPVC, but they can also be timber or aluminum. 
Flush casement windows 
Flush casement windows are very similar to standard casement windows. The main difference is that they sit in line with the frame, rather than jutting out. 
Sash windows 
Sash windows typically open by lifting the frame up and down. 
Single-hung sash windows have just one moving pane (usually the bottom one), while the other is static.
With double-hung windows, both panes can be moved – one up, and the other down. 
Bay windows  
Bay windows usually have three or more windows, and are known for their distinctive curved design. That feature not only looks great, but it also allows in more light. Bay windows are available in a wide choice of materials and finish.
Things to consider before installation
Before replacing your windows, it's a good idea to contact your local planning office to check whether:
You live in a conservation area
You have an article 4 direction on your property (which restricts permitted development)
You live in a listed building
Most people have double glazing fitted by a professional. If you're in England or Wales, it's important to choose an installer who's registered with an official Competent Person scheme. 
Installers registered with these schemes will give you a certificate that shows your windows have been fitted in compliance with regulations. This guarantees that your windows are fitted to the Government's building regulations standards. It's important to have one of these if you ever sell your home, because having uncertified windows can really hold up the sales process.
If you're in Scotland, check with your local authority's building standards office to find out more about local requirements. 
How to find a double glazing installer
An independent company, builder or joiner is a good bet for double glazing installation. A quick search online should help you find the best, most reputable companies and traders – and it's a good idea to double-check their credentials on websites like Checkatrade.
The Glass and Glazing Federation (GGF) is another good place to look. Its  members sign up to a consumer code, which means you should get excellent service. Check out their website to find a member who works in your area. 
Other alternatives to double glazing to insulate your home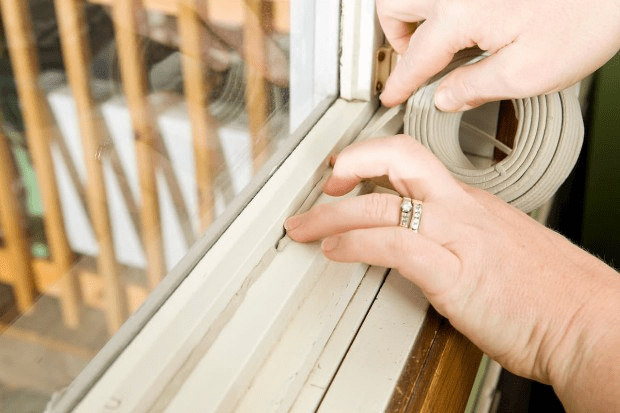 If conservation (or cash) restrictions mean you're not yet ready or able to install double glazing, there are a few other options. Here's our pick of the bunch:
You could install secondary glazing, in the form of another pane of glass inside the existing window. Measured and fitted correctly, it can often be nearly as effective.
You could also try one of the many plastic, polycarbonate or acrylic types of window insulation. These range from sheets of cling-film-like material that you stick around the frame, to acrylic panes that clip to your frame using magnetic tape. While these are usually a far-from-perfect short-term fix, they can certainly help.
Curtains can do a good job of blocking draughts and keeping heat in the room. Curtains lined with a layer of heavy material can be particularly good at reducing heat loss and draughts. 
Hollow blinds, fitted into place with a sealed frame and sealed shutters will also help cut draughts and keep heat in for longer. To find out more about these and other tips, check out our

complete guide to DIY draught-proofing

.
Draught-proofing your existing windows can also help no end. There are a few different options available, from wiper seals to compression strips and silicon gel. Find out more about these methods for draught-proofing by reading our

guide to energy-efficient windows

.
Choose a

low carbon heating option

to help care for both your wallet and the planet. Not only can

storage heaters

,

air source heat pumps

and

solar panels

be more efficient and economical in the long-run, but they're also much better for the environment.
You could also look at other ways of insulating your home to help stop heat loss. And whether you choose

roof

,

solid wall

or

cavity wall

insulation, tackling the main areas where your home lets out heat will go a long way to helping you feel snug when the wind howls and the rain lashes outside. 
Finally, check out our list of

120 other ways to save energy

and stay warm at home. It covers everything from leaving the oven door open as it cools, to opening curtains and blinds during the day to let in extra warmth!
Find out more about our energy-efficient plans and switch to OVO today.
Source:
1 https://www.gov.uk/government/news/energy-saving-measures-boost-house-prices
2 https://www.greenmatch.co.uk/double-glazing/double-glazed-windows
3 Stats for England, Scotland and Wales. Estimates based on a typical gas-heated home, ranging between a small mid-floor flat and a large detached home. Installation costs will vary depending on the size of the property and windows, material used and choice of installer. Savings are rounded to the nearest £5. Source: https://energysavingtrust.org.uk/home-energy-efficiency/energy-efficient-windows
View more from these categories