guide
Your tadoº Wireless Smart Thermostat installation guide
28 April 2021 | Celia Topping
Just bought your tadoº Wireless Smart Thermostat? You're only moments away from being able to control your home's heating and hot water remotely, from wherever you are! 
It doesn't always take an engineer to install a tadoº Smart Thermostat, you can easily do it yourself in just 5 simple steps.
And if you're just thinking about buying a tadoº Wireless Smart Thermostat, then read on, to see how easy it is to install it yourself. 
Things you need to know before installing your tadoº Wireless Smart Thermostat
95% of all tado° customers happily install their devices by themselves.
tado° give detailed step-by-step installation instructions for more than 16,000 different heating systems.
If you run into problems, tado°s highly trained Technical Support Team is on hand to assist during the installation. 
You can install tado° yourself. But if you prefer, you can book a professional installer in your area. Professional installer instructions are included inside the box and

online

.
How to install a tadoº Wireless Smart Thermostat on your own, in 5 easy steps
Step 1: Start the online installation assistant 
Download the tadoº app onto your smartphone and create an account. Scan the QR Code on the Wireless Smart Thermostat device in your Starter Kit, with the tado° app. 
Step 2: Enter your heating system information
Firstly, you'll need to tell tado° a bit about your heating system via the app. This will help the online installation assistant find the relevant instructions for connecting your tado° with your heating system. 
Step 3: Make sure your heating system is turned off
Go to the fuse box and turn your heating system's power off. This is very important to ensure a safe installation.
Step 4: Remove your existing thermostat 
Follow the specific instructions in the tado° app. Most heating systems will just need you to remove your existing thermostat and programmer. In very rare cases, you might need to get access to your boiler wiring to install tado°1. But by following the step-by-step instructions, there's no need to worry! 
Step 5: Install the tado° Wireless Smart Thermostat
Follow your app's instructions to install the tadoº Wireless Smart Thermostat. Once you've finished the installation, you can turn the power to your heating back on.
Please note that these steps are only designed to give you a general idea of what an installation entails. To install and set up your tado° devices correctly, please follow the installation instructions in the tado° app. And for more information and guidance on installing and setting up your tado°, check out the most popular questions on the tado° website
Take control of your heating and start saving money with a tadoº Wireless Smart Thermostat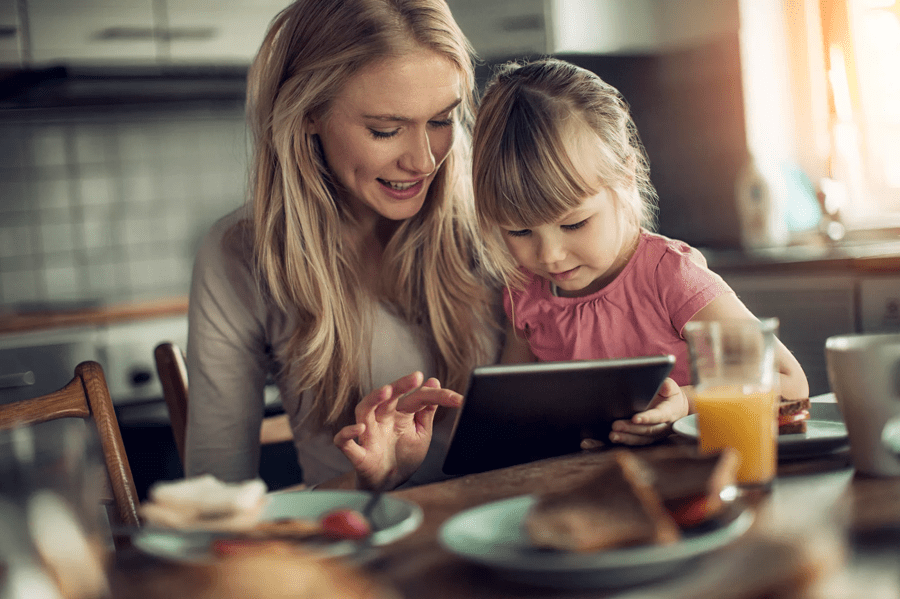 Homes everywhere are getting smarter. Join the growing trend and you can benefit from all the advantages of installing a tadoº Wireless Smart Thermostat – including:
Convenient control of your heating and hot water from anywhere, through your phone, tablet or other device.
Ability to heat every room in your home to its

ideal temperature

Instant access to data that will help you waste less energy, and make your home more

energy-efficient

.
Energy-efficiency that can cut your bills and save you money – a tadoº Wireless Smart Thermostat can reduce your heating bills by up to 31%2!
Wasting less energy also helps you

reduce your carbon footprint

, and make a positive difference in the fight against the

climate crisis

.
Smart home tech is appealing to buyers – so

installing smart features adds value to your house

(should you ever want to move out of such a cosy, comfy, smart home!)
OVO members are offered an exclusive price of £1203 on tadoº Wireless Smart Thermostats – a saving of £79.994. You can either pay a £120 lump sum, or £10 a month for a year. Now that's smart! 
Want to find the right smart thermostat for you? Check out our comprehensive smart thermostat guide. 
How else can OVO help you cut your carbon footprint and save you money?
Smart home tech plays a key role in Plan Zero – the vision that drives our progress towards zero-carbon living. But it's not just smart tech that can help reduce our carbon footprints. 
We want to offer our members even more ways to save money, and keep the environment in mind, by using green energy. Our guides and blogs are full of useful articles on saving energy and cutting bills. 
For example – 120 quick wins to help you save energy is a handy go-to list for being mindful of your energy use around your home.
Also, it's worth checking if you could save money simply by switching to OVO. Better Smart is our lowest rate plan, and it's designed for new members who don't yet have a smart meter. Check out all our green energy plans to find the right one for you. They all come with 100% renewable electricity as standard5, and a tree planted in your name6, every year you're with us.
Get a quote today and find out how much you could be saving with OVO.
Sources and references:
If this is the case, the app gives easy to follow instructions on how to do it according to your specific boiler, with specific safety guidance.
An

independent study

has shown that installing and correctly using a tadoº smart thermostat can reduce your energy use from heating by up to 31%. The study found that the tadoº device can reduce heating energy requirements by 14-26% through controlling the heat source (e.g. boiler or heat pump). You could also save another 7% by turning down the heating based on the weather forecast, depending on the window sizes. If the window surfaces are relatively large, the energy saving will increase.
Pricing: the price for the tadoº will be £120. You can pay upfront and if you're eligible you will have the option to pay monthly (the price will be spread across 12 months and added to your monthly bill.) See terms and conditions for more information on eligibility and pricing.
Saving based on manufacturer's recommended retail price of £199.99
The renewable electricity we sell is backed by renewable certificates (Renewable Energy Guarantee of Origin certificates (REGOs)). See here for

details on REGO certificates and how these work

. 
Each year, OVO plants 1 tree for every member in partnership with the

Woodland Trust

. Trees absorb carbon dioxide from the atmosphere, so tree-planting helps to slow down climate change.
View more from these categories