guide
A guide to Passive Houses: designs, costs and savings
16 August 2021 | Stephen Marcus
Passive House design is an exciting alternative to regular heating. Instead of a boiler and radiators, your home is kitted out with a special ventilation system and extra-effective insulation. The result: a home that can adjust to the different seasons, all of its own accord. 
Read on to find out more about homes built to Passive House standards, and how in the long run they could reduce your energy bills, as well as your carbon footprint.
What is a Passive House or Passivhaus? 
An innovative way to design homes, a Passive House – or Passivhaus, as they're known in mainland Europe – makes use of the 'passive' influences on a building. Using designs that draw on sunshine, shade and ventilation, they maintain a comfortable temperature without needing to use as much energy as a traditional home – whether that's heating in the winter, or air conditioning in the summer.
For more ways to heat your home while using less energy, check out our guide to low carbon heating options.
When were Passive Houses invented?
The idea was coined by researchers in southwest Germany – where it's known, in keeping with the local lingo, as a Passivhaus! 
It all started with early prototypes in the 1990s, led by academics Bo Adamson and Wolfgang Feist. In 1996, Feist founded the Passivhaus Institute, a research institute dedicated to developing the Passivhaus and encouraging countries around the world to adopt its standards and technology
And it's not just homes either. There have been schools, kindergartens, and a supermarket, all built according to Passivhaus standards. There's even a Passivhaus houseboat in the Netherlands. It doesn't need any dock connectors for energy or water. Instead, it gets energy from solar hot water collectors, and processes water through a built-in water treatment system. It also has a heat recovery ventilation system, EPS insulation, and IKEA furnishings.
How does a Passive House work? 
While you might find them in all shapes and sizes, there are 5 principles which inform the design of a Passive House, as set out by Passivhaus Institute:
1.  High quality insulation 
The approach taken in Passive Houses is sometimes called 'superinsulation'. The aim is to have an 'envelope' of insulation, that – as far as possible – is unbroken by any interruptions, so the building can hold in as much warmth as possible. This means that the insulation will usually cover the whole exterior of the building, ideally with no breaks from materials in the structure of the building.
2. Superior windows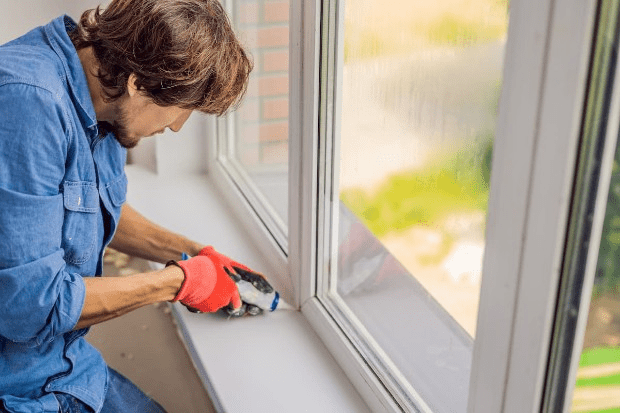 Windows can often be the weak link in a building. For this reason, using energy efficient  windows is vital in achieving Passivhaus standards. This means using windows that are as high quality as possible, to prevent the serious heat loss that can so often occur.
3. No thermal bridging 
One of the ways to achieve 'superinsulation' is to avoid what's called 'thermal bridging' – using a material that's less well-insulated than the rest of the house exterior. This could be the frame of a window, for example, which conducts heat more than the other materials around it. That interrupts the insulation 'envelope' surrounding the whole building.
4. Airtight construction
Another important aspect of the 'envelope' is airflow – as this is another way the protective bubble of insulation can be compromised. It means that you need to pay close attention to airflow at the design stage, as well as using high-quality construction.
5. Mechanical ventilation
Don't worry – Passive Houses don't mean you'll be stuck breathing stale air! Instead, Passive Houses keep the air fresh through a system known as 'mechanical ventilation'. This is where a heat recovery ventilator (HRV) continuously removes old or moist air and delivers fresh air.
Plus, to make it as energy efficient as possible, the system extracts heat from the air going outwards, to warm the incoming air. This means the air stays fresh, but you're not losing all the warmth from the air already in the house.
What is superinsulation? 
Superinsulation is a way of building that creates much greater levels of insulation than usual.
There aren't strict rules for what superinsulation is, but you'd expect a superinsulated home to be:
Insulated to a U-value of 0.15 watts per square meter kelvin in the walls, and 0.1 in the roof. The U-value is the rate at which heat passes through insulation. It should be no more than 0.30 watts per square metre kelvin – the lower the better!
Built so that the insulation continues without a break wherever walls meet the roof, foundation or other walls.
Completely airtight, particularly around windows and doors.
Kitted out with a heat-recovery ventilation system to create fresh air.
Heated by a smaller system than usual, such as a single backup heater.
Mainly heated by 'integral' sources, such as the waste heat produced by lighting and electrical appliances, or people's body heat.
Benefits of a passive house: leading the way to a greener future 
So what do you get from all these technical-sounding design principles? Well, quite a lot! From your heating bills to the acoustics inside your home, there are loads of amazing benefits from living in a Passive House. Here are some of them:
Lower carbon emissions

– a vital step towards being more green at home
Warm, snug rooms without any draughts or cold spots in winter, and cooler rooms in summer
Cleaner, healthier air quality inside
Low maintenance costs
Less technology to go wrong, so there are fewer heating emergencies and expensive repairs
Peace and quiet when the windows are shut
More wall space, as you don't need any radiators – giving you more room for pictures, furniture or sofas
For more on lowering your energy use, read: 
What are the requirements for a Passive House?
There are 4 key criteria a building must meet to be able to be called a Passive House:
1.  Space heating demand
Passive House designs shouldn't need as much heating to stay warm. So there's a maximum amount of energy they're allowed to use for heating. This is calculated in terms of the energy used relative to the size of the building – and it's a fraction of the energy used to heat a typical house.
2. Primary energy demand
Similarly, there's a maximum amount of energy Passive Houses can use to run your heating and domestic appliances.
3. Airtightness 
The airtightness of your home is measured in terms of air changes. The less air able to enter and exit the building, the better! 
4. Thermal comfort
And finally, the temperature should stay comfortable – as Passive Houses are geared towards regulating temperature, so they're comfortable throughout the year. 
Are Passive Houses expensive? 
In the short term, it's true that a Passive House can be more expensive than a traditional home or office – but they're likely to save you money in the long run. This is because of how much lower your heating bills will be, thanks to the insulated design of your home. 
To get a sense of the difference, look at this table comparing a super-insulated Passive House, a modern home, and a Victorian house: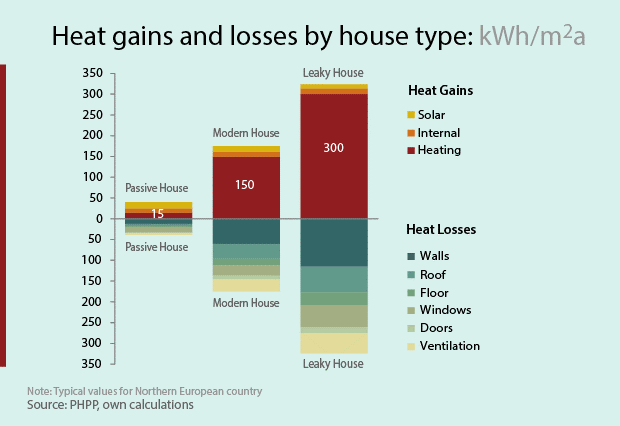 As this graphic shows, a Passive House needs just 15 kWh of heating energy per square metre net floor surface per year (15 kWh/m2a). 
By contrast, a gas-heated Victorian villa – the same size as the houses above – would use 300 kWh/m2a. 
Plus, you'll make savings in the construction process – for instance, by not needing to spend money on a central heating system. And, as they become more commonplace, Passive Houses are getting cheaper to build. In some cases, they've been built for the same cost as a traditional home1.
So is it worth it? 
Passivhaus standards are most effective in new builds, rather than in renovations. So, in order to enjoy all of those energy-saving tweaks to the maximum, you'd need to be in a position to build a new home from scratch. 
That's not to say it's not worth thinking about renovating your home to a Passive House design – but it may be more complicated, and difficult to reap quite so many rewards.
There aren't many in the position of being able to build their own Passivhaus, but we can dream! 
Top 5 designs of Passive Houses around the world 
1. Brockweir, Gloucestershire (UK)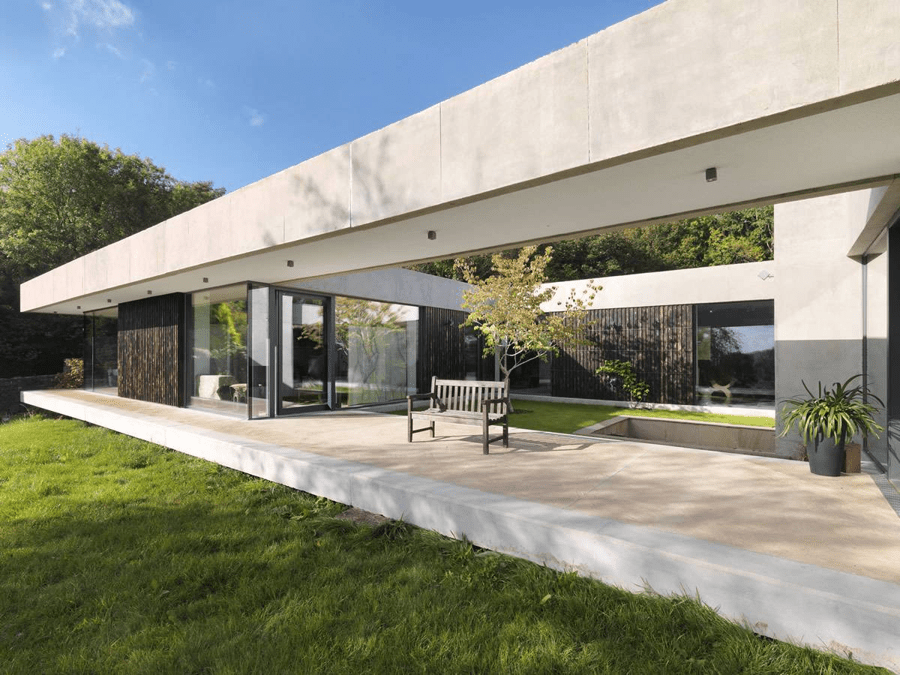 This grand, modernist example, named simply 'Outhouse', shows that a Passive House can be visually stunning. Built in a rural corner of the southwest, in the Forest of Dean, it's no surprise that it was nominated for the Stirling Prize for architecture.
2. Accord, New York (USA)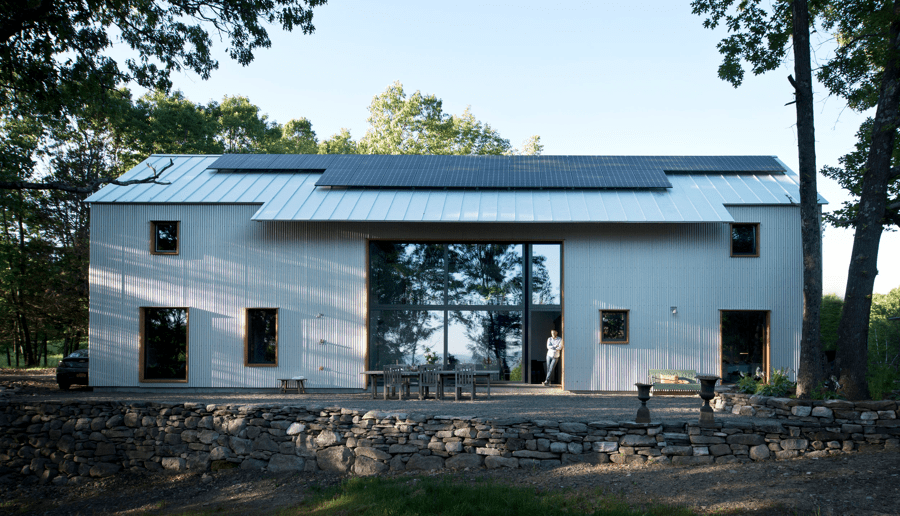 A wonderful combination of large scale with homespun charm, the corrugated iron on the exterior of this example belies its carefully realised Passive House design. Neighbouring the Catskill mountains in upstate New York, this beautifully green home fits easily into its leafy surroundings.
3. Coldingham, Berwickshire (UK)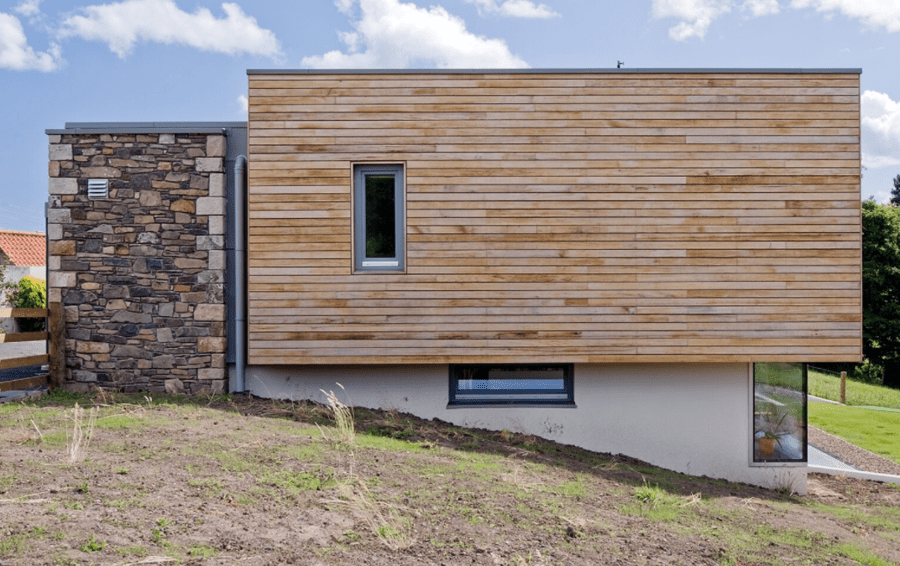 In the rural surrounds of the Scottish borders, this beautiful example shows that a Passive House doesn't mean you can't have plentiful windows and light. As long as they're good quality, it's possible to maintain the superinsulation that keeps these homes so stable when it comes to temperature. 
4. Bessancourt, Île-de-France (France)
Built not far from Paris, this was the first building in the region to receive certified Passive House status. The bamboo used on the exterior makes it visually striking, while the design is adapted to its environment. The north side is closed off, to minimise heat loss, while the south side has been opened up, to make the most of the sunshine. 
5. Harpenden, Hertfordshire (UK)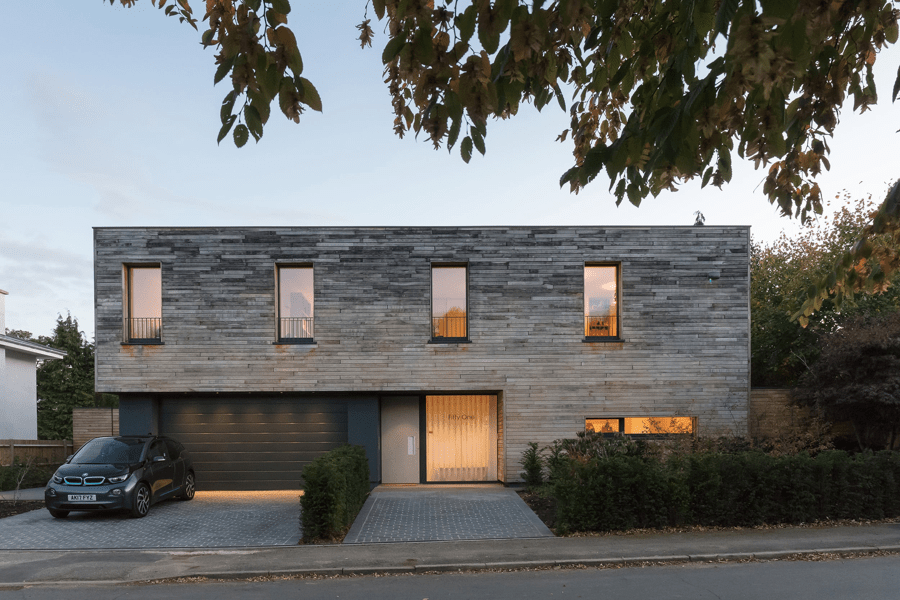 A Passive House doesn't need to be a grand, eye-popping development in the middle of the countryside – as demonstrated by this wonderfully modest suburban home in Hertfordshire, near London. 
Common questions about Passive Houses 
Do Passive Houses have special windows?
Windows are one of the most important parts of the house when it comes to keeping up their high standard of insulation – as this is where heat can most easily be lost from the house. For this reason, most Passive House windows will have the following qualities:
Extra-efficient glazing (known as 'triple-pane')
The gaps between the glass panes will be sealed and filled with argon or krypton gas, to make them as airtight as possible
Plus, other extras such as 'low-emissivity' coating, 'warm edge' glass spacers and specially adapted window frames
Do they need special furniture and fittings? 
You don't need special furniture, but to meet all the requirements for Passive House status, you do need to check your furniture, and even the paints you use to decorate your home. This relates to indoor air pollution, as there are limits on volatile organic compounds (VOC) in the home, which affect the quality of the air.
If you can't avoid all VOCs, you'll need to add things to your interior decor which could balance out their effect – like plants, or even a water feature!
Do all Passive Houses look the same?
As demonstrated in our top Passive House designs above – they most certainly do not! They come in all shapes and sizes, and can be built for both rural and urban environments.
Is it true you can't open the windows in a Passive House?
We're pleased to say that, no, this isn't true. During the summer, a Passive House needs to have windows that can open, to release any heat that's built up during the day. In the winter, it's still possible to open the windows – but depending on the location, the air might feel fresher inside than out, so you may prefer to keep them shut.
If you were to keep the windows open all night, every night, this could affect the internal temperature and increase your energy use – but even then, it shouldn't cause any issues. 
Sources and references:
1  https://passivehouseplus.ie/magazine/new-build/the-builder-s-view-why-passive-house-doesn-t-cost-extra
View more from these categories