guide
Smart homes for beginners: what is a smart home and how do you start one?
16 September 2021 | Aimee Tweedale
Smart-home technology isn't just an invention of science fiction, or a far-off futuristic fantasy. It's real, and it's here to stay.
But what exactly is a smart home? Well, a smart home could be made up of anything from voice-activated lights to a remotely controlled fridge. Here's our beginners' guide to what smart homes are, how to set one up, and why they're such a smart idea. 
What is a smart home?
Smart homes don't have to mean complicated gadgets and sci-fi technology. They're all about home automation. It's all about being able to control things around the home via your phone, tablet, or with your voice.
Getting started with your smart home could be as simple as buying a few WiFi-connected plugs, or a voice-activated speaker. 
What can smart homes do?
Let's put it this way: what can't smart homes do?
Smart-home devices allow you to control what's going on in your home from a smartphone or tablet, with a remote control, or with your voice. It's all about the Internet of Things – aka objects that are connected to the internet. 
You can now get a smart version of just about anything, from your toaster to your TV. With smart tech, you can switch the lights on and off, control the room temperature, or turn off appliances at home from wherever you are. 
How do smart homes work?
Smart tech is powered by the internet. If you're just installing 1 or 2 smart gadgets in your home, then usually all you'll need is a stable WiFi connection. Most smart devices come with apps that let you control them from your phone or tablet.
If you want to create a more complex smart-home system, you'll probably need a hub. A smart-home hub is a device that can be used to control lots of devices in your home, and connect them to each other. 
Different hubs have different ways of connecting devices together. Many use a mesh network, which is a wireless network that's a bit like Bluetooth, specifically for linking smart gadgets. Some of the most common networks include Z-wave or Zigbee. 
Not all hubs will work with all smart home devices. So, when you're setting up your smart home, it's important to research all the options. Keep reading for more on how to get started with your very own smart home.
What are the benefits of a smart home?
These are 6 of the main benefits to turning your house into a smart home. 
It's convenient. Perhaps the main benefit of smart tech is that it makes controlling different appliances in your home easier. No matter where you are, at the touch of a button, you can make sure everything's turned off! And there's no getting up out of bed to turn off or on the lights when you can use voice activation… What a dream. 
It can help you save money on your bills. By using smart plugs and thermostats, you can make sure you're only using home energy and heating when you truly need it. This can shave pounds off your bills. With a

tadoº thermostat

, for example, you could cut your bills by as much as 31%1. 
It can make your home more energy-efficient. Cutting down on your energy use isn't just good news for your bank balance. It's also a win for the environment!

Learn more about energy efficiency and why it's good for the planet. 

It can help you secure your home. Smart security systems are becoming more and more popular. With wireless security cameras and motion detectors, you can check your home is safe while you're out, just using your phone. 
It can help with accessibility. Some disabled or vulnerable people may find it helps to have voice-activated and remote-controlled smart tech around the home.

Find out a bit more about this from disability charity Scope.

It could add value to your home. Using smart technology, you can improve the EPC (Energy Performance Certificate) of your home. This could add real value to your home – as much as 14%2!

Find out more by reading our guide.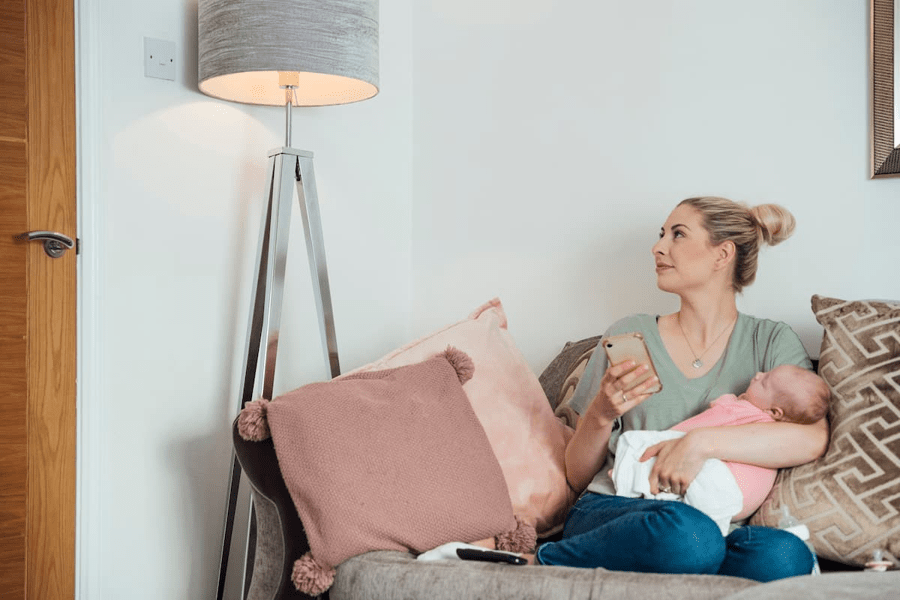 How much does it cost to set up a smart home?
Though they can save you money in the long run, smart homes don't come cheap. If you want to fully automate your home, you'll need to invest in a lot of new, cutting-edge devices, including a smart hub to connect it all. This can be pricey.
But there are some cheaper, simpler entry points to smart home technology that you could try if you're on a budget. 
For example, you might want to give smart tech a test drive with some smart light bulbs or smart plugs. There's no need to set up a hub or rewire your home in order to use these gadgets. All you need is a good WiFi connection, and possibly a phone or tablet.
If you're interested in setting up a smart home without breaking the bank, check out our guide to 10 smart home devices that will make your home greener.
How to set up a smart home system: a step-by-step guide
There's no one way to set up a smart home. But here are 5 steps to think about that will get you started on your home automation journey. 
Make sure your internet connection is strong. You'll need a solid WiFi connection to handle a new flock of smart gadgets. So if your Zoom calls have been freezing or your connection is slow, it might be time to look into a WiFi booster or extender.
Decide what your smart home priorities are. Do you just want to have a bit of fun with colourful smart lighting? Or are you interested in installing a fully smart home security system? Knowing what you want out of your smart home will help you make the next few decisions on this list. Have a good think about it before you do anything else. 
Get researching. Once you know what you're after, read up on the best smart devices to get the job done. Different gadgets use different networks, sometimes called protocols, to connect to each other. You'll need to figure out which network will be best for your purposes, and then work out how much it'll all cost. 
Get your hub. If you're planning on having a lot of different devices, you should look at installing a smart home hub. Some hubs will work with a lot of different networks, or protocols. Other hubs, like the Apple HomeKit, will only work with Apple's own protocol. So bear this in mind when you're choosing which one to go for. If you're only getting 1 or 2 new smart gadgets, you could skip this step – most devices also give you the option to control them via an app.
Choose your gadgets! Now you get to the fun part: picking out the new devices for your home. Read on to find out about some standout smart tech.

Top 5 smart home devices to automate your home
So you've made the smart decision to go automatic with your gadgets. Here are 5 of the best smart-home gadgets that are worth a try. 
1. Smart lighting: Philips Hue
These snazzy bulbs come highly recommended. Using these smart LED lights, you can not only change the brightness, but also the colour of your lights remotely. 
2. Smart thermostats: tadoº
Of course we're crazy about tadoº thermostats – that's why we offer them to OVO members at a discounted price of £1203. (That's £79.99 off the RRP!) They'll help you control your heating and hot water no matter where you are, cutting down your energy bills along with your carbon footprint. 
Not yet an OVO member? Sign up to our 2 Year Fixed Energy Plan, and you could add a tadoº thermostat to your home for just £5 a month.
3. Smart plugs and outlets: TP-Link Kasa Smart Wi-Fi Plug Slim KP115
Handy smart plugs let you flip anything on and off remotely – meaning pretty much all your devices can be made smart in one clever step. They're also great for tracking your energy use – especially this nifty TP-Link model, which comes with energy monitoring. 
4. Smart security systems: Arlo Ultra
Security systems are a slightly more complicated addition to your home than the other devices on this list. For around £200-£300, you should be able to furnish your house with a hub, motion sensors and a security camera. 
When it comes to smart security cameras, Arlo makes some of the best. The Arlo Ultra 4K camera has night vision and a motion-activated spotlight to scare off unwanted visitors.
5. Smart speakers: Sonos One
There are loads of great smart speakers on the market. If you're looking for a voice-activated one, you need to work out which network and features you'll use the most. 
If it's excellent sound you're looking for, you can't go wrong with the Sonos One. It can be used with both Google Assistant and Amazon's Alexa, and of course it'll make your playlist sound top notch.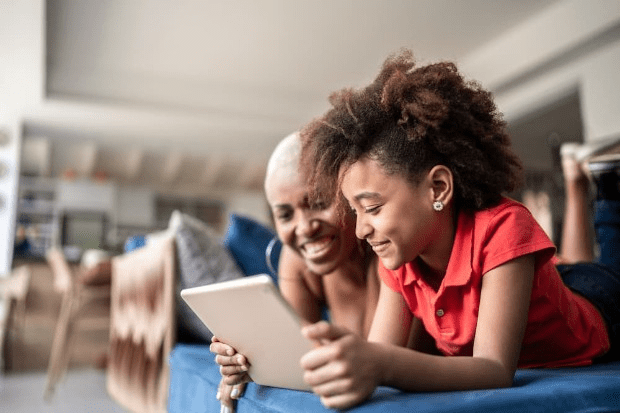 So, are smart homes a good idea? 
Only you can decide if smart-home technology is right for you. Remember, there's no need to jump in at the deep end right away. Smart homes come in all shapes and sizes! You could always dip a toe in by trying out some smart plugs or smart light bulbs. But they can make your home more energy-efficient, and save you time and money. 
Get your free smart meter with OVO
Do you want to know about your energy use, and cut down on your bills?
Smart meters can save you money and help cut your carbon footprint in the process. If you're an OVO member and you're eligible, you can get one installed for free.
If you're not an OVO member, you're missing out on all the fun. Get a quote today and you could reap the benefits of:
100% renewable electricity as standard4
A tree planted in your name for every year you're with us5
Fixed prices for up to 2 years
A £50 gift card every time you introduce a friend to us
Sources and references:
1 An independent study has shown that installing and correctly using a tadoº smart thermostat can reduce your energy use from heating by up to 31%. The study found that the tadoº device can reduce heating energy requirements by 14-26% through controlling the heat source (e.g. boiler or heat pump). You could also save another 7% by turning down the heating based on the weather forecast, depending on the window sizes. If the window surfaces are relatively large, the energy saving will increase.
2 https://www.gov.uk/government/news/energy-saving-measures-boost-house-prices
3 Pricing: if you install your tadoº yourself the price will be £120. If you opt for an engineer to install for you, there will be an additional £60 fee for the installation bringing the price to £180. You can pay upfront and if you're eligible you will have the option to pay monthly (the price will be spread across 12 months and added to your monthly bill.) See terms and conditions for more information on eligibility and pricing.
4 The renewable electricity we sell is backed by renewable certificates (Renewable Energy Guarantee of Origin certificates (REGOs)). See here for details on REGO certificates and how these work.  
5 Each year, OVO plants 1 tree for every member in partnership with the Woodland Trust. Trees absorb carbon dioxide from the atmosphere, so tree-planting helps to slow down climate change.
View more from these categories