blog
5 ways we're putting education first
23 October 2017 | OVO Energy
How and why we're inspiring kids to learn.
Education isn't simply a means to getting a job and a roof over our heads, or even helping us win at scrabble (take THAT triple word score!). It unlocks our potential, makes us happier, and, as a result, drives world progress – that's why education is one of OVO Foundation's key focuses (along with youth poverty and energy access).
To see how we're promoting education in our local areas, keep reading…
1. Two years' helping in local primary schools 
[Read more]https://www.ovoenergy.com/planet-ovo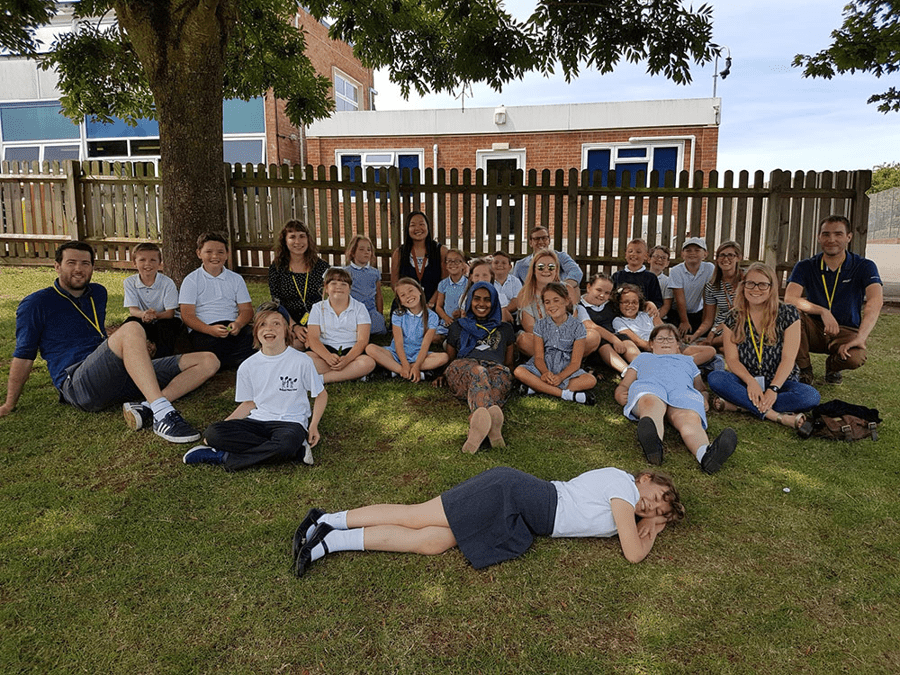 Since 2016, we've put our talented team members to good use, volunteering in two local primary schools in Bristol.
How it helps:
Just last year, 55 OVO mentors visited the schools every week, helping the kids read over 2,000 pages.    
Since starting these Reading Buddies and Number Partners mentoring programmes, the children's confidence in reading and maths has soared.
What next?
On top of the 50 new mentors who'll be helping kids reach their potential this year – OVO Foundation will fund 22,800 breakfasts for kids at a Bristol primary school. While, at another, we're aiming to help create a relaxing outdoor play space.
2. Inspiring future leaders in Bristol secondary schools
[Read more]https://company.ovo.com/ovo-foundation-champions-education-through-new-secondary-school-mentoring-programme/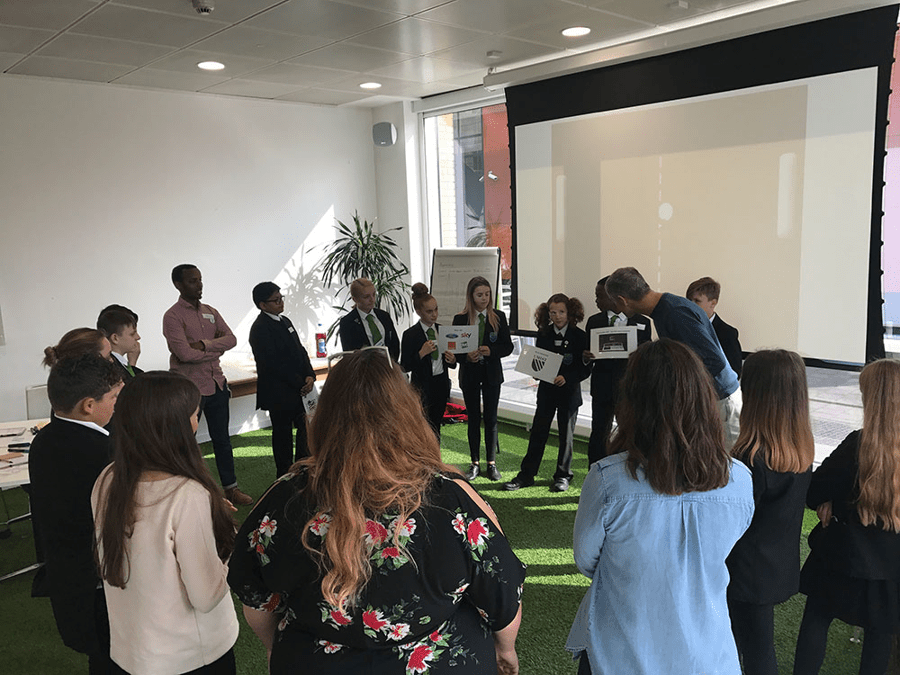 Teenagers might not have the 'aww' factor of the little people, but it hasn't stopped 14 OVO team members from inspiring them to greater things.
Teaming up with more than 30 students at City Academy and Oasis Academy, through West of England Mentoring (WEM), we're mentoring year 8, 9 and 10 students from disadvantaged Bristol areas.
How it helps:   
The plan is to give these young people an insight into the world of work, through a 6-session programme that helps overcome psychological barriers, develop career plans, and gain key employment skills, like interview practice and everybody's bugbear – CV writing.
3. Teaching kids what's 'watt'
[Read more]https://www.ovoenergy.com/ovo-newsroom/press-releases/2017/november/ovo-foundation-funds-energy-sparks-bringing-smart-meter-data-to-life-in-primary-schools.html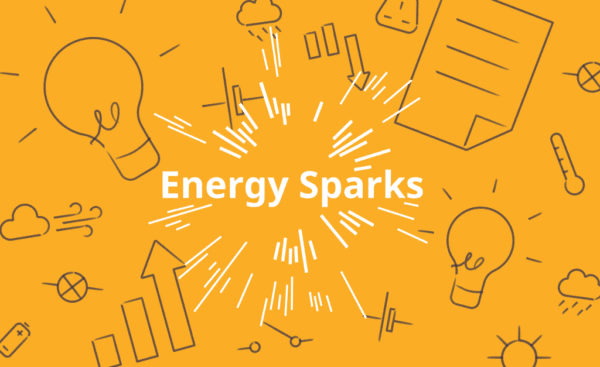 We're funding Energy Sparks! which teaches local primary school kids all about energy – from what it does, to how much it costs. And, if the pilot's successful, it'll be rolled out in other schools too!
How it helps:   
The project involves setting up a 'School's Energy Competition' to see which primary school can save the most energy, and become an 'eco-school'. A clever web platform integrates smart meter data from each of the schools, allowing pupils to see how their school is doing – teaching them not just the value of energy, but how to save it too!
4. Nurturing creativity through coding

The language lots of employers want you to speak these days? It's not Spanish, or German, but computer coding. Just ask our OVO HR department.
How it helps:   
To help get more kids into coding, and fill this important national skills gap, our team have been working with CoderDojo – a global movement of free, volunteer-led clubs for young people.
We've taught over 250 kids to code in the last two years, all via workshops we've run from our offices – transforming their perceptions of coding from something you use to something you create!
Next stop? Coding robots and developing apps.  
5. Funding innovative education projects with OVO Gives Back
[Read more]https://www.ovoenergy.com/blog/ovo-foundation/ovo-gives-back-2017-2018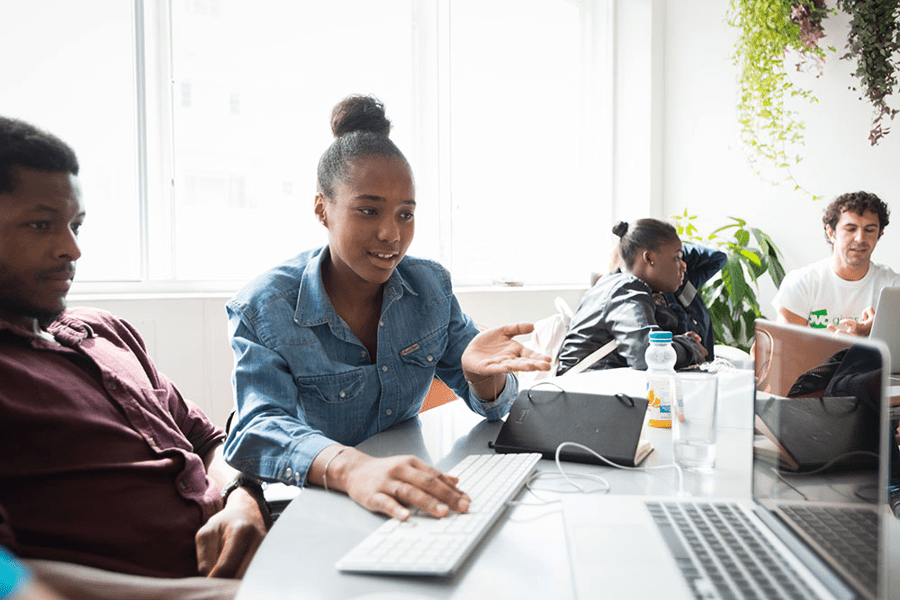 Our employee-led scheme sees us nominate, vote for, and then volunteer to help empower local charities on our doorsteps in Bristol and London.
How it helps:
We support four local charities every year with lots of different projects – but here are some of our highlights so far…
Launching a Get Outdoors programme with Bristol's St Werburghs City Farm, we helped over 500 young people who've been excluded from traditional education, engage with outdoor learning opportunities.
Hosting a coding workshop for the charity, Depaul, we invited ten young people to visit our London office for a coding taster session with our developers.
Working with London homelessness charity, Centrepoint, we've launched the OVO Digital Arts Programme – designed to engage young people who've missed out on a formal education, inspiring them to seek a career path in areas like photography and design.
In short: education means a lot to our team.
If you're an OVO customer and feel the same way, you can choose to support OVO Foundation through a small monthly donation which we add to your bill. We match every penny that you donate, which means that together we can inspire more young people to code, write, count, and fulfil their potential. 
View more from these categories