guide
Switching energy suppliers: How much can I save if I switch?
17 November 2020 | Celia Topping
From mortgages to mobiles, credit cards to car insurance, we are a nation of comparers. We love to shop around, find the best deals, then tell our friends about how much money we've saved. So why should home energy be any different? 
For some reason, although we merrily swap and switch our way around broadband providers or travel insurancers, fewer of us actually take time to find a better deal when it comes to the one thing we spend a significant amount of hard-earned cash on: gas and electricity. Wouldn't it be great to spend less on something as boring as heating your house? Find out how you can, the easy way:
Why switch energy? Find the best energy deal for you 
If you're still with the same supplier you signed up with years ago, chances are your original contract has ended. After this, your supplier will have most likely rolled you onto their default tariff. This, unfortunately, will probably be their most expensive one. You would've received a notification about this before it happened, but it's an easy thing to miss.  
This is why it's important to compare what other suppliers can offer you. It's not half as perplexing as you think, and it's super quick. Plus, there's no awkward phone call – you don't even need to tell your old supplier, and your new supplier will do that for you. 
Whether you're looking for dual fuel, separate gas and electricity suppliers, a fixed tariff or a variable tariff, there'll be a deal that suits you and your home. And if you don't know what half of those terms mean, don't worry, we're here to help.
First things first: how to compare energy suppliers
There are over 50 energy suppliers on the market. Each one has their own unique blend of fixed and variable tariffs, with a mind-boggling array of prices and offers. And they're all vying for your attention. No wonder it can feel a little overwhelming trying to decide which deal is right for you. But don't let the jargon put you off.  
The process couldn't be easier. Take a look at a recent energy bill and find out how much you're paying per month. Have a look at the energy suppliers available and get some quotes. At OVO all you need to tell us to get a quote is: 
Where you live
If you currently pay by Direct Debit or prepayment
How you currently pay for your bills – separately or together
How many bedrooms you have 
Save on your energy bills by switching to OVO.
How to switch energy suppliers
Making the switch couldn't be simpler. It'd be useful to have a recent energy bill to hand, but it's not essential.  Just follow these 7 easy steps:
Check a recent energy bill to work out how much you're paying
Take a look at the available energy plans and decide which best suits your needs
Go to different suppliers' quotes pages and enter your postcode
They'll come back immediately with a quote based on the average energy use of households in your area
If you're happy with the quote, they'll just ask you for a bit more info, like  your bank account details and your full address
Sit back and leave the legwork to to your new supplier
Usually within 5 working days (unless a different date has been agreed with you) you'll be seamlessly rolled onto your new supplier, with no interruptions to your service
You don't have to do a thing, apart from take a meter reading at the beginning of your contract. We will take care of it all – but It's important to note:
Your supply will continue uninterrupted during the switch
There's no need for any work to be done inside or outside your home
Remember to pay your last bill with your old supplier, and ask about any credits you might be due
Let's bust that jargon! Energy tariffs explained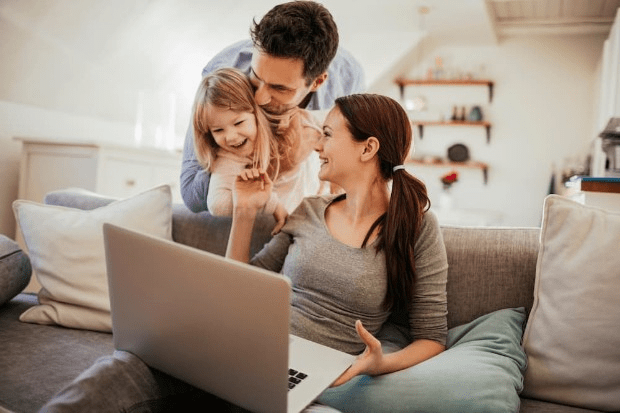 Home energy shouldn't be confusing – but some of the lingo might be. Here's a quick guide to those pesky terms:
Fixed-rate tariff 
Fixed-rate tariff (also known as fixed-price or fixed energy) – this rate locks the amount you pay per unit of energy, or kWh (kilowatt hour). It doesn't go up or down if the wholesale energy market fluctuates. Most people go for a fixed rate because they're often cheaper and offer protection in a volatile market.  
Variable-rate tariff
Variable rate tariff – unlike the fixed-rate, what you pay isn't fixed. Your rate is at the discretion of your supplier, and could change at any time, depending on the market. If prices go up, so could your rate. Of course, if prices fall, you could end up paying less – but falling wholesale prices don't always mean lower bills.
Dual fuel tariff
Dual fuel – nothing to do with pistols at dawn! A dual fuel package simply offers you gas and electricity from the same supplier. If you're currently using different suppliers for your gas and electricity, switching to a dual fuel supplier will undoubtedly save you money. 
Interested in switching to OVO? Take a look at our tariffs
There are four main tariffs available from OVO:  
Better Energy – a 12-month plan with fixed rates to protect you against price rises.
2-year Fixed Energy Plan - our most popular fixed-rate plan with 2 years' protection
Simpler Energy – a flexible rolling contract where prices could go up or down 
If you have an electric vehicle, then our EV Everywhere tariff is the one for you, offering free Polar Plus membership and £100 off your own home car charger. We also offer plans like an Economy 7 tariff, giving you a cheaper electricity rate at night. 
With all our plans, you can earn 3% interest on your energy credit balance in your first year (4% in your second, and 5% each year after that). Which is a nice extra treat from the 2020 winner of the Uswitch Award for Best Rewards (yes, that's us!).
Tips for switching energy supplier and change your gas and electricity
It would be easy to just go for the biggest name on the energy supplier list. But a 'one-size-fits-all' approach may not be the best option for you. There are other factors to bear in mind – which might actually make a smaller supplier more suitable for your needs, aspirations and lifestyle. 
Some people prefer to stick with a big-name supplier as they're worried about what might happen if a lesser-known one went bust. But there's no need to fear. All energy suppliers are regulated by a government body called Ofgem.
This means even if a supplier goes bankrupt, you're completely protected. Ofgem will ensure your supply is uninterrupted, and seamlessly roll you onto another supplier. So why not shop around and find a supplier that fits the way you live your life, not just the one you've always used. Things to consider:
Cheaper prices. Obviously this is the biggy. With so many suppliers on the market, you can afford to shop around and find out how much you can save by switching. You could even call your supplier and ask if they're willing to match any other tariff you find. 
Customer service. As a customer you want to feel valued. Check customer satisfaction scores online, and talk to your friends and family about their experiences. 
Payment options. While looking to switch, the pay monthly Direct Debit option is by far the easiest and cheapest method. 
Exit fees. Many suppliers charge a fee if you want to switch before the end of a fixed-term contract. Find out how much you stand to pay if you want to move on.
If you want to see some of the key details of your current tariff, you can look at your Tariff Information Label. If you want to learn more, check out our guide to TILs and how they can help you compare your tariff.
How much could you save? Get a quote
OVO's energy plans are as varied as our members. We have a wide range of products and services that offer so much more than just plain ol' energy.  
We're also committed to being a net zero carbon business by 2035, while helping our members halve their carbon footprint at the same time. Here are just some of the exciting things we can offer you on our journey to zero carbon: 
And there's so much more! Join OVO today and together we can cut carbon emissions and save you money. 
Switching energy supplier when moving home
Moving home is allegedly one of life's most stressful events. Don't let switching energy supplier add to the strain. All you have to do is:
Contact your current

energy supplier

before you leave. You can either close your account or take your tariff with you. If you're still mid-contract on a fixed tariff, transferring could be the better solution to avoid paying exit fees.

Take a meter reading

on your last day in your old home and send it to your supplier, whether you're sticking with them or not. 
Tell your existing supplier your new address. That way, if you're switching, they can send you a final bill, refund anything that's owed, and (if needed) manage the transfer of your current contract. Or if you're staying with them, it'll help with a smooth transition. 
On arrival in the new home, guess what? Take a meter reading! This will ensure you'll get an accurate first bill from your existing supplier. If you've not transferred your old supplier, read our advice on

how to find out who supplies your new home

. 
For more information on setting up a new contract, check out our handy guide on how to set up electricity and gas in your new home. 
Sources and references
1 OVO Energy plants 1 million trees across the UK each year with its tree planting partners, The Conservation Volunteers and the Woodland Trust. Trees absorb carbon dioxide from the atmosphere, so planting trees helps to slow down climate change.
2 Our website offers information about energy-efficiency solutions, but not personal advice. It is intended to provide information and guidance only. You assume responsibility for any decisions made or actions taken based on the information provided.
Frequently asked questions about switching energy suppliers
Switching couldn't be easier. It takes as long as ticking a few boxes. All you need is:
Your postcode
Your current gas and electricity supplier and the name of your tariff
A recent energy bill showing how much energy you use in 

kilowatt hours

 (kWh)
The actual changeover will usually happen within 5 working days, unless a different date has been agreed with you. You have 14 days from the day after your contract start date to change your mind (your "cooling off period"). Faster switching means that you now have the option to choose to start being supplied before the end of your cooling off period but if you do choose to be supplied during your cooling off period you can still leave us before the end of your cooling off period but you will have to pay for the energy and any other services you use until the date you switch away.
Please read our Faster Switching Policy for more information.
Ofgem keeps the energy market on the straight and narrow, so there should be no hidden charges. Also, variable rate tariffs have no fees if you wish to switch. If you're on a fixed-price tariff you may have to pay an exit fee. Usually this is around £30 for each fuel.
So if you're supplied with both electricity and gas, you'll pay £60. Ouch. With that in mind, make sure that if you're switching before the end of your contract, you're saving more than the amount you'll owe in exit fees! 
You can, but only if you're within 49 days of the end of your contract. Around this time you'll get a letter from your supplier to remind you that your contract is coming to an end. Then you're free to start shopping around...
Absolutely! So long as you're paying the bills directly, you're in control. If your landlord is paying your bills as part of an all-inclusive package, you'd have to get their permission. They'd have to then organise the switch themselves – but there can't be many landlords out there who wouldn't agree to a cheaper rate! 
Officially, yes you can. So long as you owe less than £500. You'll still have to repay the debt, of course. Then it's up to your prospective supplier if they want to accept you as a customer. 
Get ready for a refund! If you're in credit when you take that final meter reading, your old supplier will credit your account automatically. Happy days! 
Only if you're breaking your contract on a fixed-rate tariff. Check with your supplier, as exit fees could be applied if you want to switch 49 days or more before your contract ends. 
Crazy as it sounds, you could change your supplier every 28 days. Not that you'd want to, of course. Fixed-rate tariffs usually last at least 12 months, and you could incur fees if you leave early. But if you're on a variable tariff, switch away! 
Yes, of course you can! Don't let a silly old meter get in the way of you and your new supplier! The process for switching is the same, whether you have a traditional or smart meter.
Simply go ahead and choose a new supplier, and during the process they'll be able to let you know if your smart meter is compatible. Or, potentially, if a few changes are needed, they can sort it all out for you. For more advice, see our expert guide on how to switch suppliers with a smart meter. 
Join us on our journey to zero carbon, and switch today!
View more from these categories