blog
Central Line's Greenstops
05 October 2021 | OVO Energy
The London Underground's nickname, 'the tube', was originally just the nickname for the Central line - shortened from 'The Two Penny Tube', since it had a flat fare of two pennies, and the line was a cylindrical shape. The line also follows the street pattern of medieval London, resulting in the many twists and turns it takes as it moves between stops, so you're experiencing history whenever you use the Central line to get around. 
Outside of the historic underground, the many stations along the Central line get you close to a variety of parks and open spaces. In fact there is an average walking time of just 6 minutes to a nearby green space on this line, with a number of stations having parks and gardens even closer.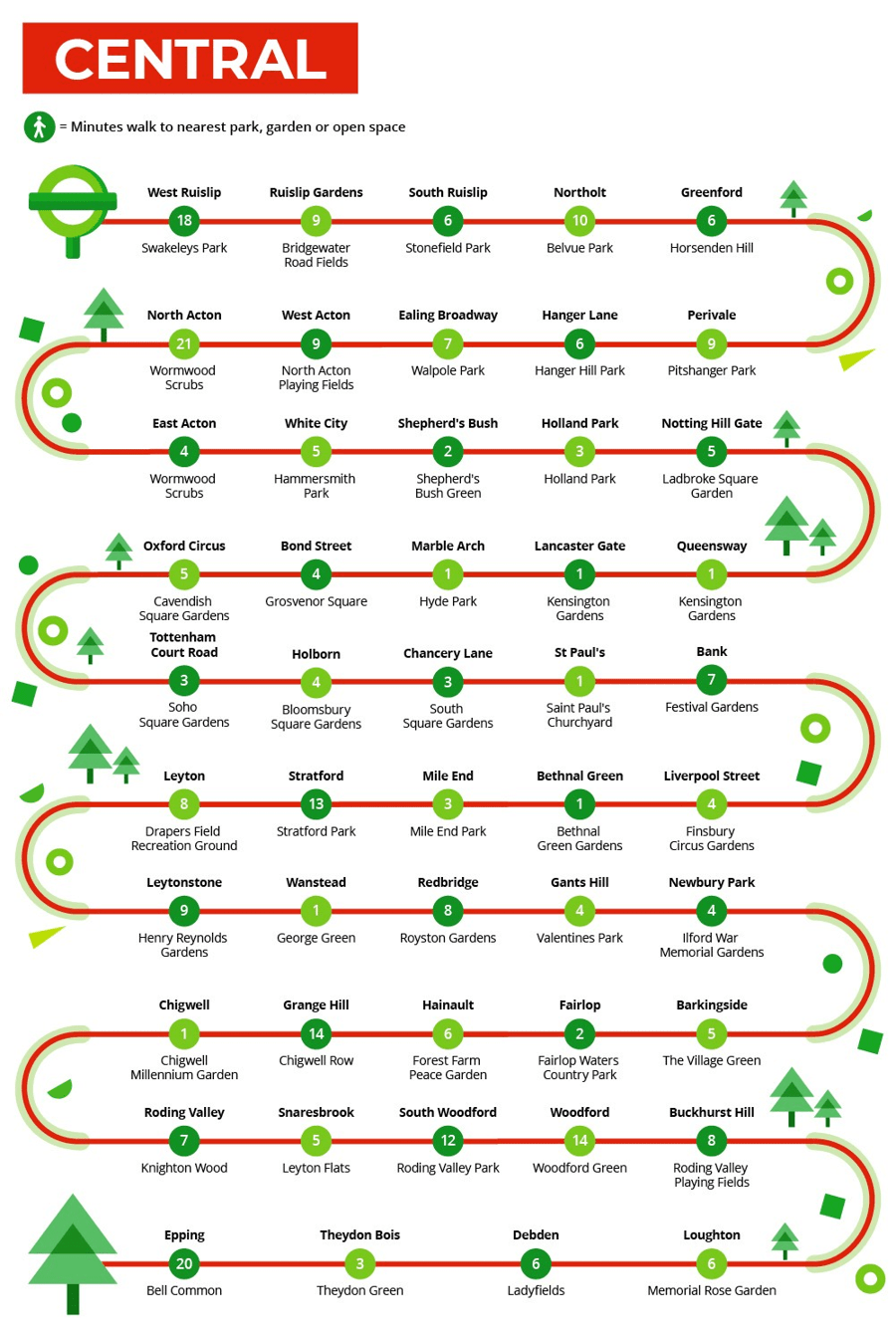 The most highly rated parks on the Central line
As one of London's most popular parks, it's no surprise that over 22,000 people have reviewed Hyde Park on TripAdvisor, giving it an overall rating of 4.5/5 stars. Many people love the stunning greenery in the centre of London, with pedalo boats, ice cream and cafes making you feel as if you've been transported out of the city centre. It's definitely worth a visit, and the 350 acres makes it perfect for killing half an hour over lunch, or an entire day at the weekend.
Also with a rating of 4.5/5 stars in TripAdvisor, Kensington Gardens is an extremely well-known green space in London. This park is slightly quieter than Hyde Park, but is no less beautiful. There's plenty of nature to enjoy, including swans and parakeets, and a stunning view of Kensington Palace. Not a bad place to enjoy your lunch break, right?
The closest parks to the Central line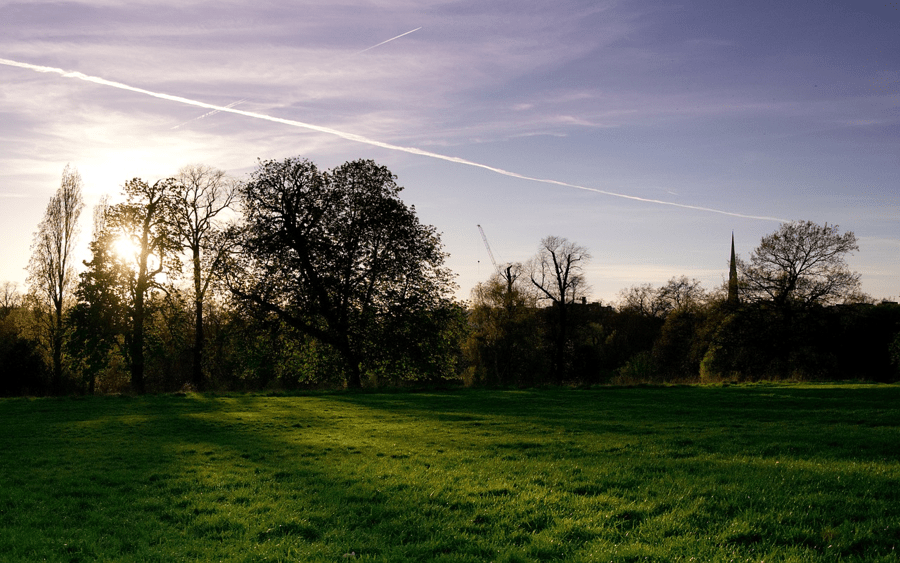 Kensington Gardens, London - © pixabay.com. mpisarski
The Central line is the longest route on the London Underground, so there's no shortage of greenstops along the way. You can reach many iconic London parks from the Central line in just one minute, including Hyde Park, Kensington Gardens and St Paul's Churchyard. 
To get to Hyde Park, you need to get off at Marble Arch, and then it's an easy stroll to get to one of the most famous parks in London. To reach Kensington Gardens, alight at Lancaster Gate or Queensway, both of which have a minute long walk to get to the beautiful green space. St Paul's Churchyard is a minute from the St Paul's stop, where you can soak in the history of London. 
The furthest parks from the Central line
For those days when you have a bit more time to spare, there are stunning green areas that are located a longer walk away from the Central line stops. The largest open space in the Hammersmith and Fulham borough, Wormwood Scrubs Park, is a 21 minute walk away from the North Acton stop (or a four minute walk from East Acton, if you're pressed for time). The tranquility of Swakeleys Park, including a lake, landscaped garden and tennis courts, is an 18 minute walk away from West Ruislip. 
And, for more of London's Greenstops, check out our complete guide to parks along every tube line.
Header image: © unsplash.com, Gwen King
View more from these categories