blog
7 ways to help change climate change - it all starts at home
09 November 2020 | Celia Topping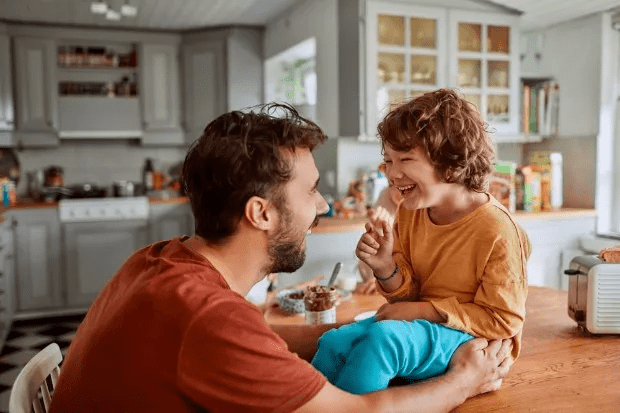 The climate crisis. It's a pretty daunting challenge, and it's hard not to feel overwhelmed. But it's not only politicians, world leaders, and businesses who can do something. The good news is, by working as one, we can all make a difference – and it all starts at home! Join us and millions of other people in the fight against climate change and let's cut our collective carbon footprint together. 
First off, let's clarify what we mean by the term 'carbon footprint'. Yours is made up of all the greenhouse gas emissions (GHGs) you produce while going about your daily life. Boiling a kettle, taking a shower, shopping online, or cooking your dinner. It all adds up. But by making modest changes, you can reduce emissions, save money, and help stop global warming. Sound good? Read on.
1. It starts at home - cut that energy use!
A staggering 28% of every person's carbon emissions come from the energy they use at home1. So when you're looking to make a big impact, there's no better place to get started than home sweet home. 
Turn your thermostat down by just one degree and you could save yourself 

£60 a year

. 
The biggest kitchen carbon culprit is right there, guiltily churning away in the corner: your tumble dryer. Air drying cuts 

around 90kg of carbon

. That's the equivalent of driving 519km in a diesel car2!
Idling appliances like TVs and laptops are costing you around 

£35 a year

. Simply switch them off at the wall. 
A great green alternative to your boiler is a 

heat pump

. Take part in OVO's 

zero carbon heating trial

to get one installed for free, and reduce that carbon by up to 36%3. 

Low-energy lightbulbs

use

90% less energy

than regular ones, and they last 10 times longer. Win-win! 
Watch your water: fill a kettle with only as much as you need. Make sure your dishwasher and washing machine are full before you click that 'eco mode' button.
Also, did you know that the government is offering up to £5,000 in vouchers to make energy-saving improvements? Make insulating your 

loft

or double-glazing your 

windows

a reality with their 

Green Homes Grant

scheme. You could save £600 a year in bills, as well as helping to save the planet4. Not bad, eh?!
Be loud and proud about your energy-saving triumphs! Use your smart meter

In-Home Display

(IHD) and online account to track your savings and post your results

on our Forum

. 
Are you on an Economy 7 tariff, or do you have your very own solar panels?

Find out how battery energy storage could boost your home's energy-efficiency.
2. Remember the 4 Rs: refuse, reduce, re-use, recycle
Ok, so you've been recycling for years and that's great – but there's so much more you can do, just by being mindful of the 4 R's around the home.
3. You are what you eat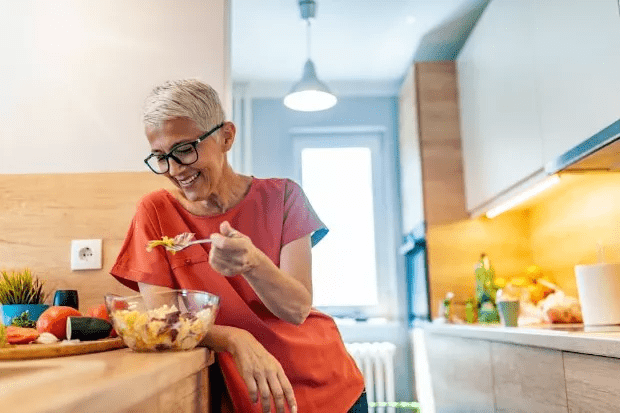 The food you choose  to cook plays a crucial role when trying to reduce your carbon footprint. Here's why:
4. Be a wardrobe warrior against fast fashion
The fashion industry is responsible for 10% of global greenhouse gas emissions per year, not to mention being the second-largest polluter of water. But there are ways to look good and still be eco-conscious:
Swap, don't shop. An appalling 350,000 tonnes of clothing goes into landfill every year5. By swapping with friends, using 

a clothing subscription service

, and recycling and repairing, together we can significantly reduce this 

methane

-causing damage.
With devotees from Kate Moss to Amal Clooney, wearing vintage and second-hand fashion is cool. Get hunting online for designer treasures at a fraction of the price.

Sustainable

fashion brands are getting better and more desirable than ever. Some of the trendiest trainers on the street are made from recycled plastic bottles. If you're going to buy new, buy sustainably.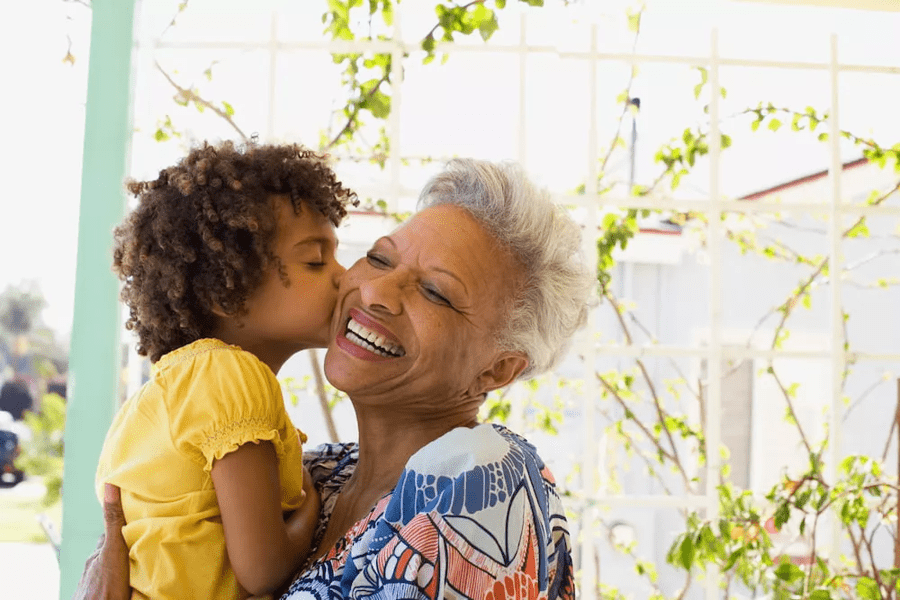 5. Kick-start a climate conversation
As one person alone, you can only do so much. But raising your voice as a consumer, a voter, and an active citizen puts pressure on politicians to take note and take action:
Contact your MP

about the issues you're passionate about – be it green spaces or cycle lanes. Have a 

conversation

that could lead to real change. 
Search for a 

climate action group

to join. Uniting with like-minded, motivated people can have a big impact. 
Share your ideas with 

family and friends

– it doesn't have to be preachy! Avoid blaming and shaming and you may find a kindred spirit who's also keen to get involved.
6. Green-ify your money
Your bank invests money on your behalf. Do you want them to put your money into carbon-polluting industries? Thought not! Here's what you can do:
Find out where your money goes by contacting your bank directly. If you don't like what you hear, ask if you can opt out of funds investing in 

fossil fuel.

Pension power! Moving your money to a more 

sustainable fund

can have more impact on reducing your carbon footprint than giving up flying and becoming a vegan put together!
Choose an 

ethical bank

that focuses on socially 

responsible investment

and has a positive impact on our world.
7. Join OVO and cut your carbon footprint
We offer 100% renewable electricity as standard6 and plant a tree every year in your name. So, just by joining, you'll be restoring nature and cutting carbon – about 1 tonne of it a year! And with OVO Beyond, our green upgrade, you can go even further with:
100% carbon-neutral energy7 to power your home
Energy Spotlights: tips to cut energy waste and bills
5 trees planted each year in UK schools and communities
Carbon-offsetting projects that protect natural habitats around the world
8 Tiny Forests planted through the OVO Foundation's partner, Earthwatch Europe. That's like covering 8 tennis courts with over 600 trees, each. Bringing biodiversity, better air quality, and wellbeing to the UK's urban spaces.
You can also use our Carbon Tracker to understand and monitor your carbon emissions. Get a new carbon target and discover clever ways to hit it. Zero carbon, here we come!
Fighting the climate crisis is a colossal task – but together, following these small steps, we can make a big difference. Join OVO today.
Sources and references
1 -  Based on analysis carried out by the Carbon Trust for OVO Group (2020), 28% of an average individual's carbon footprint in the UK comes from energy. In this analysis, the carbon footprint includes the following lifestyle categories: energy, transport, shopping, food and drink and holidays. This carbon footprint data has been calculated using BEIS 2020 emission factors. This excludes emissions from things that the average person cannot directly control such as supporting the NHS, defence, government bodies, etc. Please note these figures are not reflective of potential changes to your habits during the coronavirus pandemic.
2 -  The average diesel car emits 0.17336 kg carbon per km driven (based on BEIS emission factor). 4500kg (or 4.5t) divided by 0.17336 = 25,957.545km.
3 - Replacing a gas boiler with a heat pump can reduce home energy carbon emissions by approximately 36%. This is based on the average UK household's energy use in a year. Emissions factors were sourced from BEIS (the Department for Business, Energy and Industrial Strategy). The coefficient of performance for the heat pump used in this trial was 2.8.
4 - https://www.gov.uk/government/news/quality-assurance-at-heart-of-new-2-billion-green-homes-grants
5 -  https://www.wrap.org.uk/content/clothing-waste-prevention
6 - The renewable electricity we sell is backed by renewable certificates (Renewable Energy Guarantee of Origin certificates (REGOs)). See here for details on REGO certificates and how these work.  
7 - By providing 100% carbon-neutral gas (15% green gas and 85% offset) and offsetting all associated lifecycle carbon emissions involved in the production and consumption of your electricity & gas, OVO Beyond reduces your yearly carbon emissions from the energy used in your home that's supplied by OVO to net zero. The green gas we sell is backed via renewable certificates (Renewable Gas Guarantees of Origin (RGGOs)). See here for details on Renewable Gas Guarantees of Origin and how these work. We offset the remaining emissions by supporting UN REDD+  carbon reduction projects that are certified to the Verified Carbon Standard.
View more from these categories