blog
The future is electric: top 5 electric car trends and new EVs to watch out for
09 September 2021 | Aimee Tweedale
Electric cars have never been trendier. 
After all, the UK government has officially announced that all new cars will be electric from 20301. Right now, the market for EVs is booming, even during the coronavirus pandemic2.
Is it any wonder? EVs are better for the planet, not to mention cheap to run, and stylish to boot.
As the world of EVs rapidly expands and evolves, here's our round-up of the innovative new trends and cars on the horizon. Time to get excited...
Upcoming trends in electric cars
1. Charging a car could soon be as fast as filling it with petrol
For a lot of potential EV drivers, a big concern is range anxiety. That's the fear of running out of charge when you're in the middle of a journey, and not close to an EV charger.
Thankfully, battery technology is moving forward in leaps and bounds, so range anxiety could very soon be a thing of the past. 
In fact, earlier this year, a team of researchers from Penn State university in the US claimed to have invented a battery that can charge in just 10 minutes. The self-heating battery, they said, could travel for 250 miles after just 10 minutes plugged in3. 
Israeli company StoreDot have also developed a super-fast battery, which could take you 100 miles on a 5-minute charge4.
With developments like these, it might not be long until charging up your EV is as quick as filling up at the petrol station. Speaking of which…
2. Petrol stations will one day soon be a thing of the past
There aren't as many EV charging points around the UK right now as there should be. Sales of new electric cars are massively outstripping the building of EV charging infrastructure5.
But as EVs continue to grow in popularity, all that's going to change – and fast! As this recent BBC News article says, electricity is already everywhere, so building new infrastructure to charge our cars shouldn't be too challenging. And before you know it, petrol and diesel stations will start to be replaced. 
Earlier this year, the UK's first EV charging forecourt opened. The cutting-edge facility operated by GRIDSERVE is just outside Braintree, Essex, and can charge 36 cars at once6.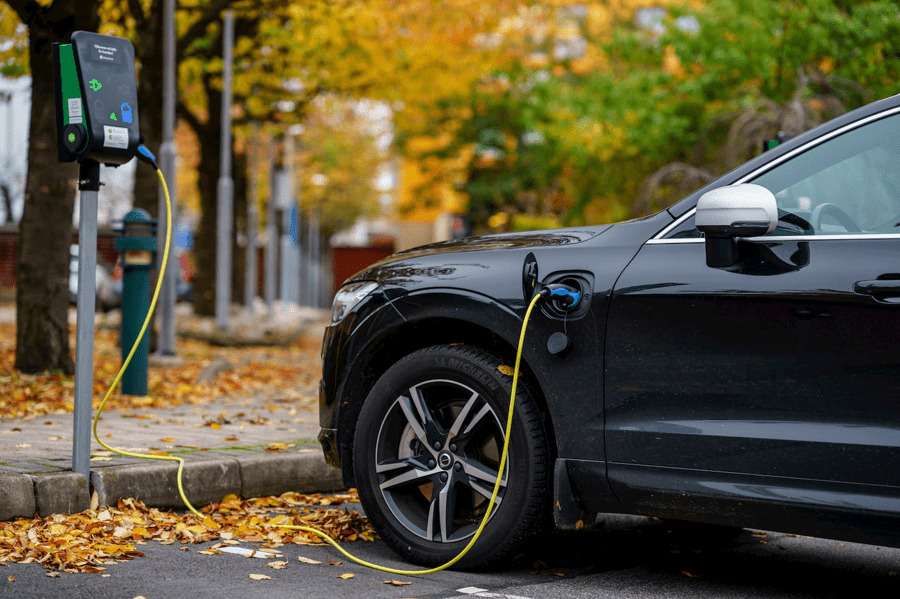 3. Demand for EVs has overtaken diesel in the leasing sector
According to Leasing.com, electric cars have been going through a boom in the leasing market. 
In the second quarter of 2021, there have been more electrified vehicles leased than diesel cars. That includes electric cars, plug-in hybrid cars, and other types of hybrid7. 
4. Your EV charger could actually make you money
Vehicle-to-grid chargers, or bi-directional chargers, are so-called because they can send electricity two ways: to your car, or back to the grid. 
This means that you can use one to charge your car when demand for electricity is low, and then sell unused power back to the grid when demand is high. The result? More cash in your wallet, and more green energy in the National Grid. 
It might sound futuristic, but the technology exists right now, and some OVO members are already saving money with it. 
Find out more about V2G technology and how it works 
5. EV prices are falling faster than you think
Tempted by an EV, but put off by the upfront cost? You're not alone. A recent study found that over half of UK consumers are deterred from electric cars by the price8.
But you'll be happy to hear that things are moving in the right direction. Bloomberg NEF recently forecast that EVs will actually be cheaper to make than traditional cars by 2027. That means that, in theory, it could be cheaper to buy an electric car than a petrol one within 6 years9. 
Thinking about taking the plunge with your first EV? Check out our list of the cheapest electric cars for every kind of driver.
Electric cars of the future: EVs hitting the road soon
With the sale of new petrol and diesel cars banned in the UK from 2030, it's no surprise that lots of EVs are entering the market. Pretty much every car brand is launching their own, which means that shoppers are spoiled for choice. 
Looking for a stylish new EV to turn heads with its innovation, range, or speed? Here are 5 of the most exciting new electric cars coming in 2021 and beyond.
BMW iX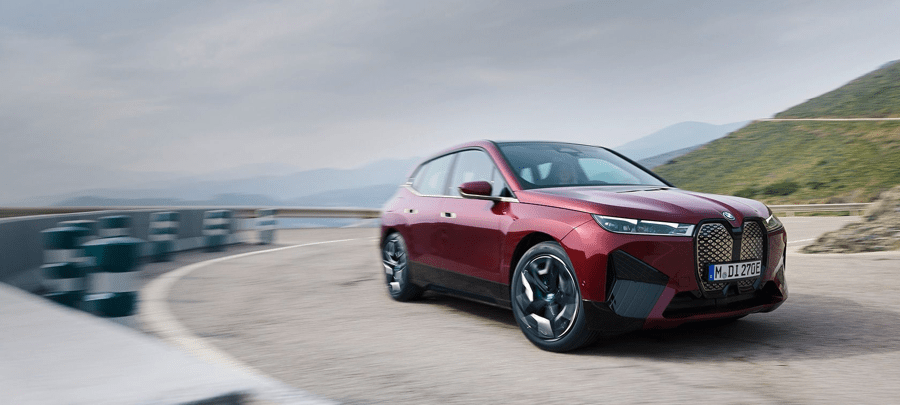 Photo credit: BMX
BMW has referred to its iX SUV model as the "dawn of a new era" for the brand. 
It'll arrive in the UK later this year, in 2 different models: the iX xDrive40 with 257 miles of range, and the xDrive50 with 380 miles.
Hyundai Ioniq-6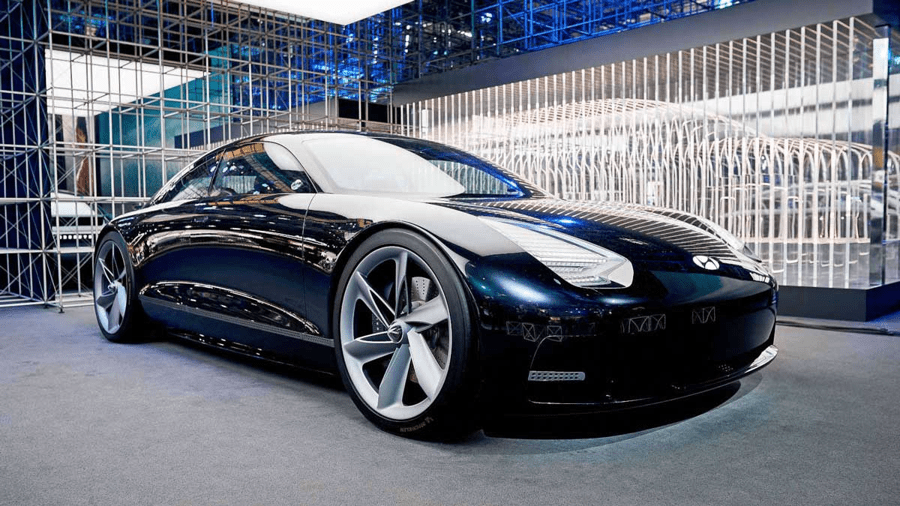 Photo credit: Hyundai
Korean brand Hyundai has been at the forefront of EV production for a few years now, providing electrified cars suitable for families. The Ioniq-5 was one of the biggest releases of 2021, so it's exciting to hear that its little brother, the Ioniq-6, is due in 2022. Expect sleek, aerodynamic design, and a whopping 300 miles of range. 
Renault Megane E-Tech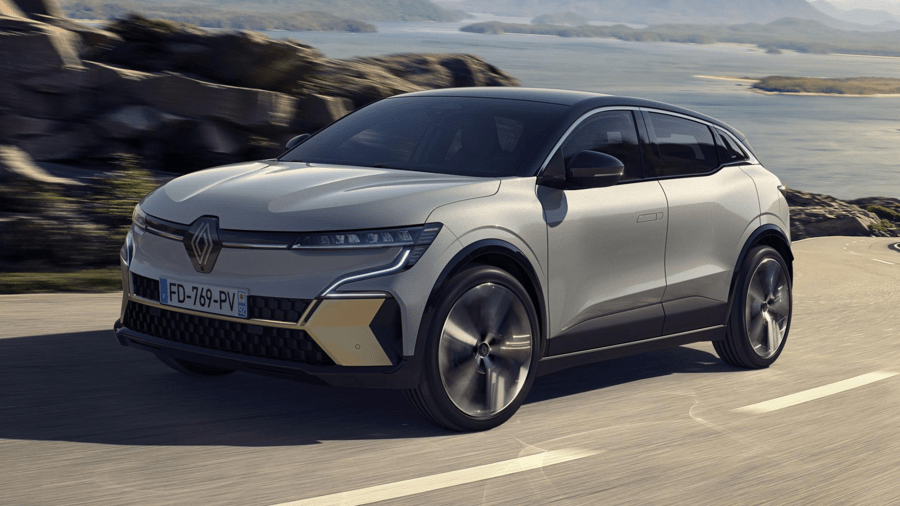 Photo credit: Renault
Renault's popular family hatchback, the Megane, has been on roads in the UK for over 2 decades. From 2022, there will be an electric version joining the family, with a 60kWh battery giving it around 280 miles of range. 
Tesla Model Y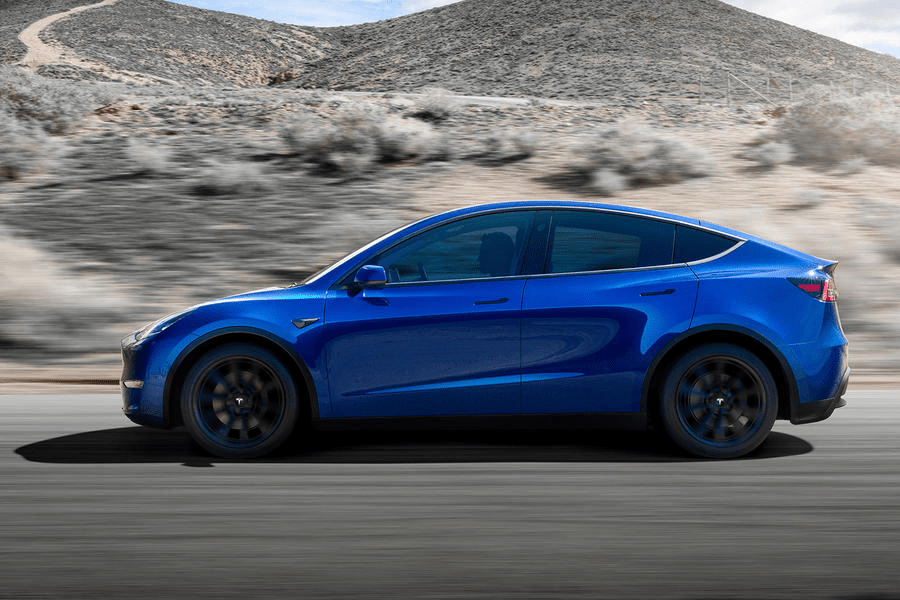 Photo credit: Tesla
Tesla's latest model is a mini-SUV with 7 seats, so enough space for all the family. Plus, it'll be ideal for road trips – Tesla claims the Long Range version can go 315 miles on one charge.
Plugged into one of Tesla's own Superchargers for just 15 minutes, its battery could take you 225 miles. That'll get you from Bristol to Blackpool!
Range Rover
Jaguar Land Rover announced long-term electrification plans earlier this year, with Land Rover planning to launch 6 new EVs by 2026. One of those will be the first fully electric Range Rover, expected in 2024.
Sources and references
1 https://www.edie.net/news/11/Government-confirms-2030-ban-on-petrol-and-diesel-cars--unveils--20m-electric-vehicle-package/
2  https://www.iea.org/reports/global-ev-outlook-2021/trends-and-developments-in-electric-vehicle-markets
3  https://www.independent.co.uk/life-style/gadgets-and-tech/battery-electric-car-range-charge-time-b1790601.html
4  https://www.theguardian.com/environment/2021/jan/19/electric-car-batteries-race-ahead-with-five-minute-charging-times
5  https://www.forbes.com/sites/jamesmorris/2021/01/30/without-better-charging-infrastructure-the-ev-revolution-is-doomed/?sh=d359f067e509
6  https://www.whichev.net/2020/12/09/uks-first-gridserve-ev-charging-forecourt-now-open/
7  https://www.am-online.com/news/market-insight/2021/06/14/ev-demand-overtakes-diesel-in-leasing-sector
8  https://www.theguardian.com/environment/2020/sep/04/higher-price-of-electric-cars-a-concern-for-more-than-half-of-uk-consumers
9 https://www.transportenvironment.org/press/evs-will-be-cheaper-all-fossil-fuel-cars-2027-uk
View more from these categories