blog
Driving progress to net zero: how buying your energy through OVO is helping transform the energy sector
08 April 2021 | Matt Mostyn
We're a company on a mission – namely, to drive progress to net zero carbon living. And with 28% of your average carbon footprint coming from energy1, we've also got our sights firmly set on transforming the UK's energy system. 
Climate change is the biggest single issue of our time – so it's more important than ever that we all work together to cut carbon and change the world. 
Change needs all of us. So we've committed to helping members like you halve your carbon footprint – just as we work towards being net zero carbon, too. Find out more about Plan Zero, our response to the climate crisis.
You're contributing to the development of a zero carbon energy system, simply by being with OVO. By choosing OVO to supply your energy, your money's going towards creating the technology we need for a clean energy system. And as an OVO member, you're part of a community of people making positive changes to lower their carbon emissions.
So here's what you're supporting by being an OVO member:
Our end goal: a system that runs only on clean, green energy
First, let's talk about what a truly zero carbon energy system means. At its heart, you might picture a wind turbine, or a field of solar panels, all merrily working away to create clean energy from the abundant power of mother nature. Here in the UK, we're already making great strides to develop this type of clean energy infrastructure. But we need more. According to the International Energy Agency, to reach net zero carbon emissions by 2050, about 60% of global electricity will need to be generated from renewables by 2030, compared to 27% in 20192.  
We need to phase out the burning of fossil fuels like coal, oil and gas. That means no more fossil fuel-powered power stations. No more petrol or diesel vehicles. No more gas boilers. Instead, we need a new generation of clean, renewable electricity sources. We need to change our lifestyles, and embrace a way of living that supports renewables. And we need to make sure that the grid system itself is ready to run on renewable electricity.
To do that, we have to innovate – and fast. We need new technology to help us power our lives on electricity. In short, we need to kick the carbon from our electricity system, and electrify everything in the home.  
Removing the carbon from major polluters like transport, electricity and heating is no small challenge. And neither is making sure that our systems and infrastructure can handle it. So we're setting our sights on 4 main areas: 
Electric vehicles
Heating
Grid flexibility 
Nature
Here's more on what we're doing for each:
1. Accelerating the growth of electric vehicles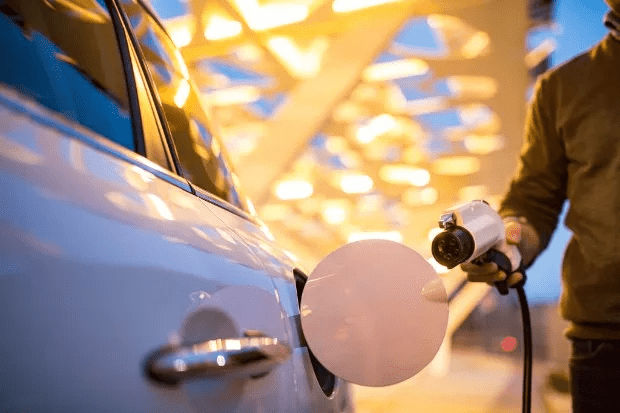 Electric vehicles (EVs) are clean, green, zero-emission machines – and they're a vital part of meeting global targets on climate change. About 20% of the UK's emissions comes from road travel, and supporting the transition to clean, electric transport is what we're all about. We're developing products – like EV smart chargers and Vehicle-to-Grid (or V2G) chargers – and services – like our type-of-use tariff, to make EVs even more appealing.
Vehicle-to-Grid
In 2019, we launched the world's first domestic Vehicle-to-Grid charger. This allows drivers to not only charge their EV at cheaper times, when there's more renewable energy on the grid, but also sell whatever energy they don't use back to the grid. The trial is now the largest domestic V2G project in the world.
Kaluza technology
Kaluza technology uses AI software to automatically charge when energy is greener, and prices are low. This alone could save you an average of £200 each year. And some of our V2G members have been able to save as much as £800 a year on bills – which means they can effectively drive for free! So far, we've been able to rapidly install more than 1,000 smart chargers – and more than 14,000 smart, low-carbon devices in people's homes are now connected to Kaluza's platform.
If the UK's current fleet of 215,000 EVs were all smart charged, we could stop 5,025 tonnes of carbon being produced each year. And by 2030, when the UK could have almost 11 million EVs on the road3, smart charging could stop 146,239 tonnes of carbon being produced each year4. That's equivalent to the carbon emitted if 624,954 people took a short haul flight from London to Rome5.
2. The electrification of heat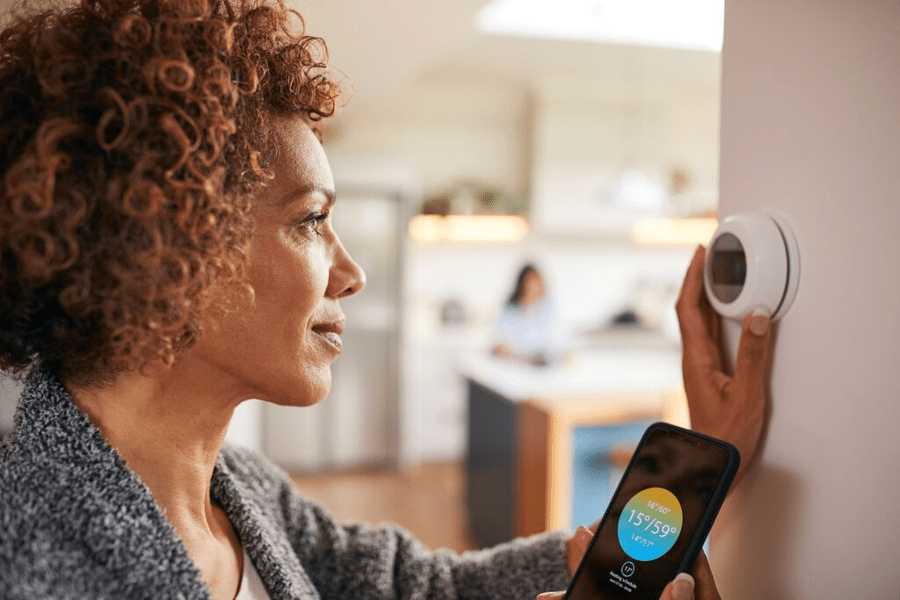 Did you know that home heating accounts for 15% of the UK's carbon footprint6? That's because so many homes are powered by gas right now. Well, we're making a big start on tackling that particular problem:
Leading the Zero Carbon Heating Trial
We're currently leading one of the UK's largest low carbon heating solutions – aptly named the Zero Carbon Heating Trial. 
The project trials low-carbon electric heating technologies in homes in England's South East, to showcase a practical and low-cost solution for zero carbon homes. 
As part of this trial, we're replacing the fossil fuel heating systems of at least 70 homes with £15,000 worth of new tech – including Mitsubishi Ecodan heat pumps and Sunamp thermal batteries.
Air heat pumps are low maintenance, and run on electricity – and they'll help our members to cut their home heating costs. They also use some nifty tech to analyse data and give insights into how to save energy, by using it when it's cheapest – and greenest! – for the grid.
The trial not only showcases smart tech and helps save money on bills, but it's also a groundbreaking step in our efforts to cut heating emissions.
Learn more about air source heat pumps, and their incredible benefits for the environment.
Carbon-busting smart tech
Many of us are already doing our bit to lower our carbon footprints. We're remembering to turn off lights, turn down the thermostat, and install home insulation, for instance. But we're giving you the tools to do even more.
We're understanding more and more about the carbon-cutting benefits of smart, energy-efficient homes. But there's so much more potential in the continued development of digital technology. Businesses like ours must step up and invest in innovation, so we can help you waste less energy, and get smarter with the energy you do use.
Here's some of what we're doing to support that:
Home energy efficiency: On top of our efforts to encourage members to tackle things like home insulation, we're also developing a digital home energy efficiency assessment service. This energy efficiency action plan is designed to help you better understand your home's energy and carbon performance, so you can see a clear path to creating a net-zero home.

tado° Smart Thermostats:

We've partnered with tado° to help you control your heating on the go. Their smart tech helps you set schedules, change the temperature, or even turn your heating on and off – all from your phone, tablet, or other device. And in what's an industry first, we're linking

smart meters

to a tado° Smart Thermostat, to help you gain ultimate control over your energy. 
Members with a smart thermostat also get personalised tips on how to lower the cost of your energy use, and cut your carbon footprint. And as OVO's Smart Home Managing Director Jessica Tan says, "by giving members full information and control over their home heating, they're in the driving seat when it comes to saving money and carbon7."
3. Improving grid flexibility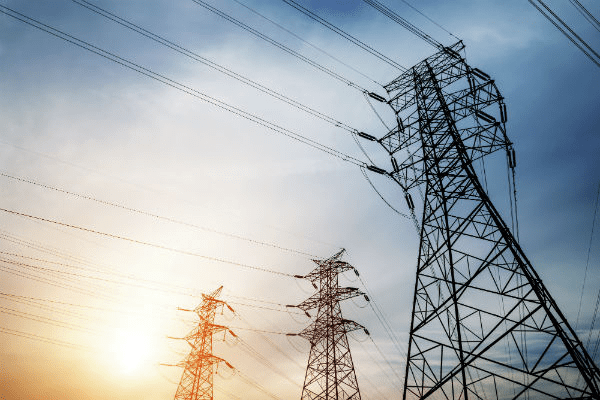 By 2050, electrifying everything will mean doubling the UK's electricity demand8. Our electricity grid system is going to need to be radically different, to cope with that volume of electricity. That's because we need it to come from renewables, which aren't always 'on'. For example, solar panels work when it's sunny, but not at night. And wind turbines turn when it's windy, but not on a calm day. But because we need energy all the time, we need to be able to store the renewable kind, so it's there whenever we need it – even if none's actually being generated at that moment.
Transforming the energy grid to cope with that is a big challenge. The grid system will need greater capacity, to deal with higher volume, and greater flexibility to deal with the intermittency of renewables.
Here's what we're doing to improve grid flexibility:
Grid-balancing AI-enabled software and innovative green tech
Increasing demand, and the stop-go nature of renewables can sometimes cause

supply crunches

on the electricity grid. In one recent case, we mobilsed our members and their Vehicle-to-Grid (V2G) chargers to come to the rescue, delivering extra capacity by exporting energy from their electric vehicles back onto the grid. This mobilisation shows that with the right technology, the electrification of transport can support the grid, stopping blackouts, while also saving members money. Win-win!
Today, if all 215,000 pure EVs in the UK were V2G-enabled, they'd be able to feed nearly 1.5 GW of green energy back to the grid, every single day! That's the equivalent of the output of 600 wind turbines, and it's enough to power 200,000 homes at peak time. By 2030, with millions more EVs on the road, it could reach as much as 33 GW9.
We've also set up and convened a cross-industry forum, Flexibility First, to advocate for and promote policies that support better grid flexibility.
 4. Nature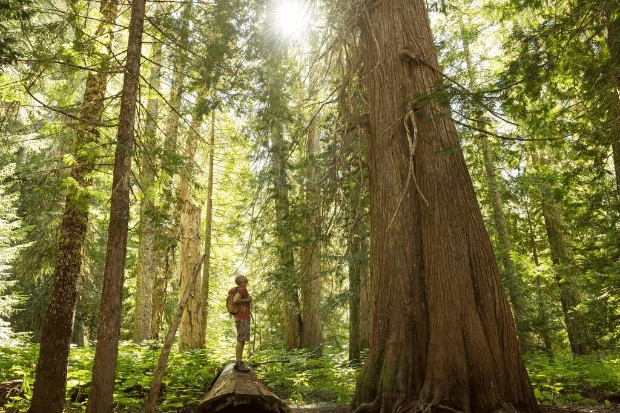 Trees are our oxygen-breathing, soil-protecting, sunlight-absorbing, carbon-removing friends in fighting the climate crisis.
In 2020, we called on the Government to get serious about reforestation with a new tree-planting targets law. 
We're also supporting all kinds of projects to help restore nature, through our charity, OVO Foundation. For instance, we've pledged to help one of our partners, Earthwatch plant 12 Tiny Forests – dense urban woodlands the size of a tennis court, with 600 trees. 
And that's not all...
Building a zero-carbon energy system is just one of our many goals. We're also busy supporting our communities through OVO Foundation, building a leading place to work and reducing our own carbon footprint to become a net zero business by 2035. All while delivering award-winning customer service – including USwitch Supplier of the Year 2017 and 2019, and the Business Green' Leaders' Awards 2020 Company of the Decade.
Final words
We know that a zero carbon world is within reach. That's why we're working our socks off to make sure the right tech, services, and policy changes are all in place.
When you choose OVO, you're not simply buying green energy. You're choosing to be part of something much bigger. So let's set our sights on changing our world for the better, together.
Sources and references
Based on analysis carried out by the Carbon Trust for OVO Group (2020)
2.  International Energy Association (IEA) (2020), World Energy Outlook 2020, https://www.iea.org/reports/world-energy-outlook-2020/achieving-net-zero-emissions-by-2050 
3.  NGESO EV forecasts out to 2030 – here.
4.  Based on OVO analysis of average annual CO2 savings for price-optimised smart charging EVs today, adjusted to account for forecast reduction in grid carbon intensity in 2030. Forecast grid carbon intensity figures taken from BEIS Energy and Emission Projections, with 144 g CO2/kWh in 2019, and 85 g CO2/kWh in 2030. Data available here.
5.  Based on the average carbon emissions per London to Rome short haul flight of 234 kg CO2/passenger (as reported by The Guardian here).
6.  This figure comes from this report by the Committee on Climate Change and its Adaptation Committee.
7.  Jessica Tan Business Green Advertorial https://www.businessgreen.com/sponsored/4025626/clever-tech-greener-future
8.   McKinsey,The Global Energy Perspective 2021 report. https://www.mckinsey.com/~/media/McKinsey/Industries/Oil%20and%20Gas/Our%20Insights/Global%20Energy%20Perspective%202021/Global-Energy-Perspective-2021-final.pdf 
9.  If 50% of the 11 million EVs by 2030 were V2G enabled, this would open up 22 TWh of flexible EV discharging capacity per year and could provide ~33GW of daily flexible capacity to help and balance the grid - which highlights the enormous potential of V2G to help manage a grid with high renewable penetration.
View more from these categories