blog
Competition time: more trees please!
17 March 2021 | OVO Energy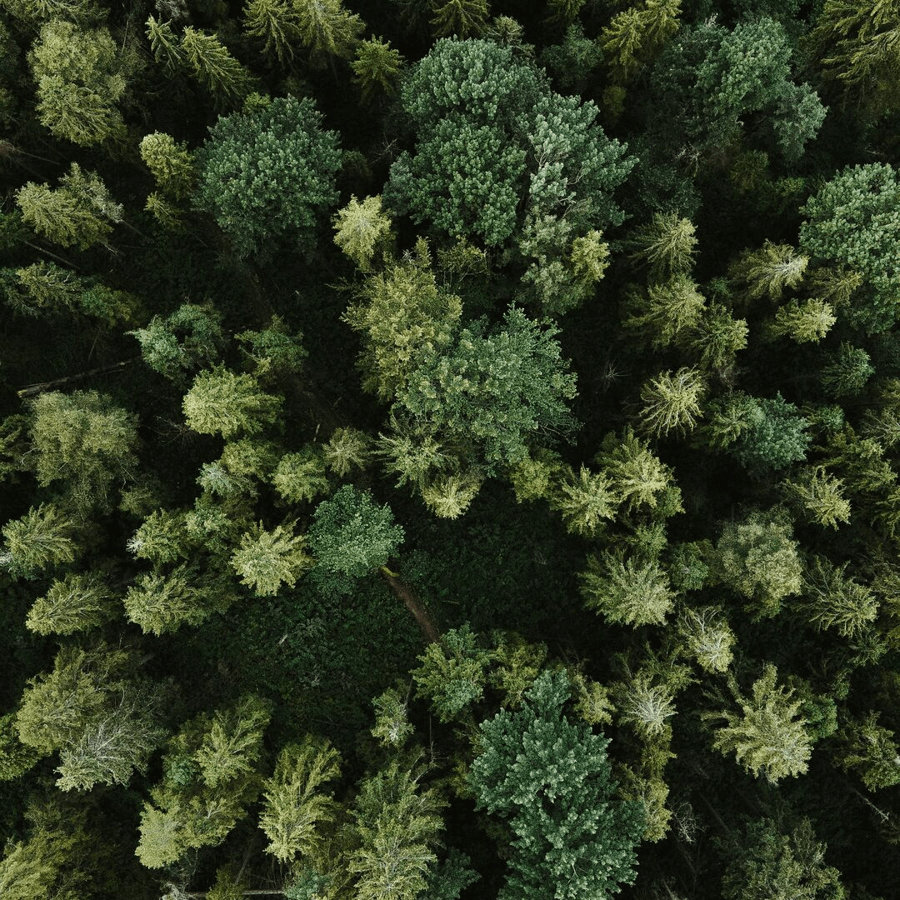 Now, you might have heard about a little competition we're running to win a £300 Canopy & Stars voucher – for a lovely post-lockdown break. Before we tell you how to enter, here's what it's all in aid of: trees, glorious trees! 
You may know that we're pretty big fans of these carbon-kicking wonders. So much so, that last year we set out to plant over 900,000 in the 2020/21 planting season – together with partners the Woodland Trust and I Dig Trees. 
That's one tree planted for every new and existing OVO member – we plant one every year you're with us. And on top of that, we also plant 5 trees extra a year for every OVO Beyond customer! It's safe to say we're tree-mendously proud of our members for helping to make this happen. 
But our dedication to trees doesn't stop there. Last year, we also launched a petition calling for the UK government to set a legally-binding tree-planting target. 
Sure, the government did commit to planting 30,000 hectares each year in the 10 point green plan to tackle climate change last year. But without making this legally-binding, their efforts might just keep on falling short, as they have done over the past year... 
We need all the support we can get, so if you are interested in signing our petition – you can do so here!
Win a £300 Canopy & Stars glamping voucher
Sunday 21 March is the UN's International Day of Forests and it's all about raising awareness of just how important every tree and every forest is. The day encourages people everywhere to get involved through all kinds of tree-related activities.
So to mark this important day we thought we'd give you the chance to share some tree love with us in exchange for the chance to win an awesome prize.
There are so many benefits to planting trees, from the way they act as sponges for carbon in our atmosphere to how they improve our mental wellbeing. And we'd really like to know what you love most about them. 
All you need to do is click here and tell us which reason for planting more trees in the UK is most important to you. 
The winner, who'll be selected at random after the competition closes on 22 March, will get a £300 Canopy & Stars voucher for a glorious glamping trip out among the trees. What better way to celebrate being able to travel again post-lockdown?
Don't forget to read the T&Cs below – and we can't wait to see your entries as we continue to do all we can to fight the climate crisis and help our members get to zero carbon faster. 
And if you're interested in finding out more about how OVO are making a difference, check out our mission to reach zero carbon and offer tree-planting power to all!
Competition terms and conditions
The promoter of this competition is OVO Energy Limited  ("OVO", "We"), which has its registered offices located at 1 Rivergate, Temple Quay, Bristol BS1 6ED and is a company registered in England and Wales under company number 06890795. 
The competition will run on OVO's Facebook and Instagram pages and blog and will open at 9.00 17.03.2021 and close at 17.00 22.03.2021.  
There will be one winner (the "Winner") of this competition. The Winner will win a £300 voucher to be redeemed towards a holiday with Canopy and Stars. Terms and conditions shall apply to the redemption of the voucher. These can be found here

https://www.canopyandstars.co.uk/gift-cards/terms

.
The Winner is responsible for all expenses and arrangements not specifically included in the prize, including travel to and from the site, insurance, food and spending money. 
This competition is free to enter and no purchase is necessary. You do not have to be a customer of OVO or any OVO group company to enter.
How to enter
To enter this competition, you must complete our entry form and select a reason why tree planting more trees in the UK is important to you. You will be given a list of 8 responses to choose from. Offensive or entries which we otherwise deem unsuitable will not be accepted.
To access the entry form you will need to click on the link to the OVO blog in the social media post. The OVO blog will then contain a link to the entry form.
This competition is open to residents in the UK (excluding Northern Ireland) aged eighteen (18) or over with access to the internet, excluding employees and past employees of OVO or any of its group companies, and anyone materially connected to the administration of this competition. Proof of eligibility must be provided upon request.  
Only one entry per person is permitted.
You can only enter this competition as described above. Entry made online using methods generated by a script, macro or the use of automated devices will be void. Use of a false name or address will result in disqualification. 
By submitting an entry, you agree to be bound by these terms (the "Competition Terms").
      The Winner
One winner  (the "Winner") will be chosen from a random draw of entries received in accordance with these Competition Terms. The draw will be performed by a random computer process.  The draw will take place on 23.03.2021. 
The Winner of the competition will be notified by email or phone by 26.03.2021.  By entering the Competition you agree that we may contact you using the details you provided on the entry form. If you are the Winner you also agree that we can share your email address with Canopy and Stars so that your voucher can be sent to you. The voucher will be dispatched to you by 09.04.2021. 
Reasonable efforts will be made to contact the Winner by email and telephone (it is your responsibility to ensure that you have entered your details correctly when entering). If the Winner cannot be contacted or does not respond to OVO within 14 days of being notified by OVO, or if the Winner is unable to comply with these Competition Terms, OVO reserves the right to offer the prize to the next eligible entrant drawn at random. 
Failure to provide information requested, or failure to meet the eligibility requirements, may result in forfeiture of the prize.
Travel and Coronavirus
If you are chosen as the Winner you agree to follow the UK Government's Coronavirus travel and quarantine regulations and guidance at all times. Please see the Canopy and Stars' website for their COVID-19 FAQs and details on amending your booking if you need to:

https://www.canopyandstars.co.uk/faqs?__tm_dr=1#CORONAVIRUS%20FAQs
Your Data
By entering this competition you agree that your personal information, your name, county of residence, phone number and email address may be used by OVO to operate the competition which may include sharing such data with third parties as required for the administration of the competition. The administration of the prizes will include giving these details to Canopy and Stars who will fulfill the prizes. Any personal information, will only be used by OVO in accordance with its privacy policy available at

https://www.ovoenergy.com/privacy-policy

If you are the Winner of this competition, you agree that OVO may use your name and county of residence to announce the winner of this competition and for any other reasonable and related promotional purposes, and you agree to co-operate with any other reasonable requests by OVO relating to any post-winning publicity. Your name and county of residence may also be made available to the public on request. However, you have the right to object to your details being shared or request to limit the information shared. We may also wish to share your name as a Winner on our other social media sites but we will always ask your permission before we do this and you have the right to object to your name being shared. The surname and county of winners can be obtained by emailing 

[email protected]

unless the Winner has objected to their details being shared. 
General
The prize is as stated, is not transferable to another individual and no cash or other alternatives will be offered. The prize cannot be used in conjunction with any other special offer. OVO accepts no responsibility whatsoever for elements of the prize being withdrawn. In the event of the prize being unavailable, OVO reserves the right to offer an alternative prize of equal or greater value.
OVO reserves the right to amend or alter these Competition Terms at any time and reject ineligible entries. This competition may be modified or withdrawn at any time.
Insofar as is permitted by law, neither OVO or its affiliates will in any circumstances be responsible or liable to compensate the Winner or accept any liability for any loss, damage, personal injury or death occurring as a result of taking up the prize except where it is caused by the negligence of OVO, its affiliates or that of their employees. Your statutory rights are not affected. 
This promotion is in no way sponsored, endorsed, administered by or associated with Facebook or Instagram. 
In the event of a discrepancy between these Competition Terms and the details in the promotional material, the details in the promotional material shall prevail.
These Competition Terms will be governed by English Law and you submit to the exclusive jurisdiction of the English courts.
View more from these categories