blog
Competition time: make 2021 your greenest year yet!
19 January 2021 | OVO Energy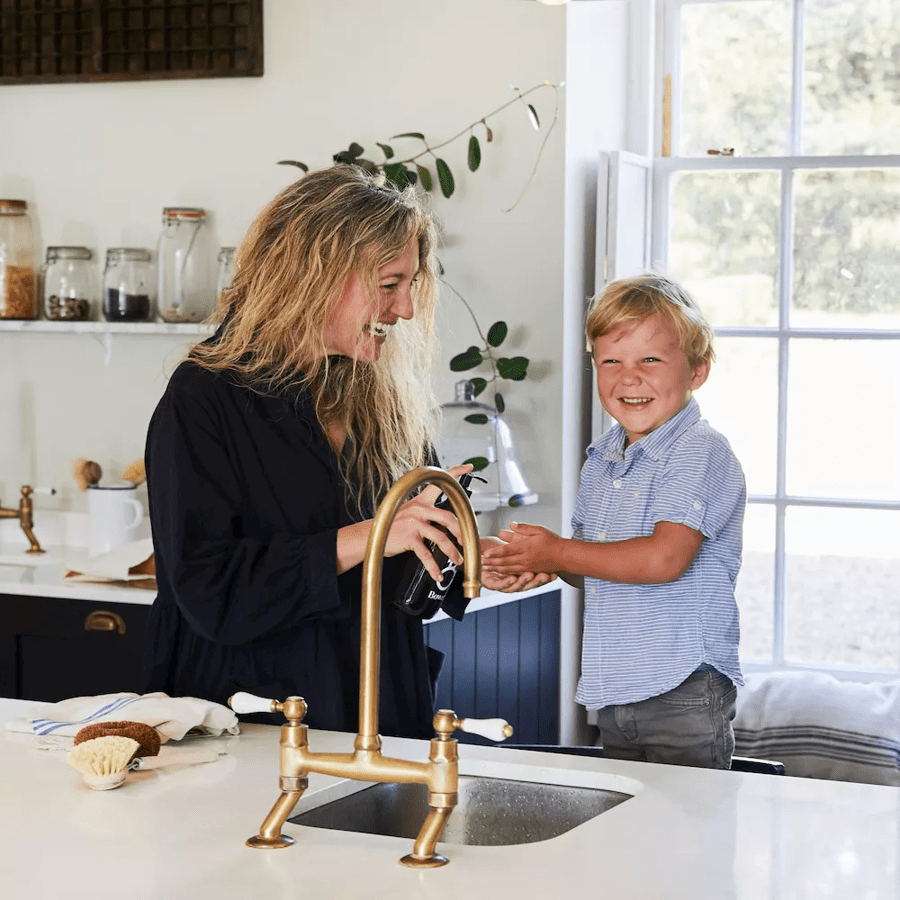 Dry Jan. Veganuary. And, more recently, Regenuary. Just a few examples of things people commit to in January with the aim of starting the year in a bright and positive way. 
We're all for New Year's resolutions at OVO. So much so that we've created our own list of simple, green resolutions for 2021 that help you cut your carbon footprint from home. 
We recently asked the nation1 about their 2021 resolution plans and found that around 41% of us plan to commit to one. And it's great that nearly a fifth of us see green resolutions as a priority.
But before you get stuck in, hold your horses for just a second… Because as lovely and optimistic as New Year's resolutions are, many of us sadly give up before January's even ended! 
Luckily, this year we're here to stop that. We want to help you hang on tight to your green resolutions. Which is where our competition comes in...
Win a bespoke Bower Collective sustainable starter kit worth £200
All you need to do is click here and tell us the green New Year's resolution you've committed to this year – then check the terms below and leave it to us. We'll select the winner at random.
Easy, right? In fact, it's almost as easy as turning your thermostat down a degree. Which could cut your carbon footprint by 310 kg a year – the same as travelling 1,144 miles in a diesel car2. (Just sayin'.)
The lucky winner will get their hands on an awesome bespoke Bower Box worth £200, from Bower Collective. The perfect starter-kit to help you reduce plastic and wave goodbye to carbon from home.
What better way to keep you feeling positively climate positive this year?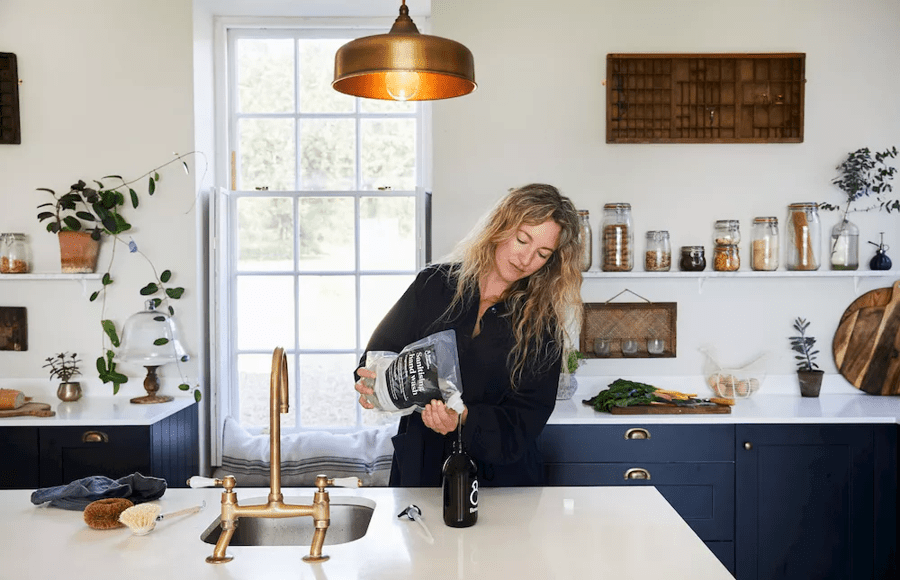 Bower Collective helps make sustainable living simple and accessible for everyone with their natural home and personal care products in plastic-free and reusable packaging. We love how passionate they are about creating home products that are good for you and good for the planet. And the fact that every Bower purchase helps to protect 1m² of endangered seagrass? Of course we love that too!
Here's what your Bower Box will include:
Like the sound of these eco-friendly products? So do we! And if you want to learn more about what Bower Collective offer, why not sign up to their newsletter? Alongside awesome updates and exclusives, you'll also get 15% off your first order. Win-win!
We can't wait to see your entries as we continue to kick 2021 off in typical OVO style – doing all we can to fight the climate crisis and help our members get to zero carbon faster. 
And if you're interested in finding out more about how OVO are making a difference, check out our mission to reach zero carbon and provide tree-planting power to all!
Full competition terms
The promoter of this competition is OVO Energy Limited  ("OVO", "We"), which has its registered offices located at 1 Rivergate, Temple Quay, Bristol BS1 6ED and is a company registered in England and Wales under company number 06890795. 
The competition will run on OVO's Facebook, Instagram and Twitter pages and will open at 9.00am on 19th January 2021 and close at 5.00pm on 29th January 2021.  Entries received after this time will not be accepted.
There will be one winner (the "Winner") of this competition. The Winner will win a Bower Collective sustainable starter kit worth £200. Please see our

blog

for more details of what is included in the kit.
This competition is free to enter and no purchase is necessary. You do not have to be a customer of OVO or any OVO group company to enter.
How to enter
To enter this competition you will need to tell us what green resolution you have taken up in 2021 via our

google form

. You will also be asked to provide your name and contact details- email address and contact number- so we can contact you if you are the Winner.
This competition is open to residents in the UK (excluding Northern Ireland) aged eighteen (18) or over with access to the internet, excluding employees and past employees of OVO or any of its group companies, and anyone materially connected to the administration of this competition. Proof of eligibility must be provided upon request.  
One one entry per person is permitted.
Only entries submitted in accordance with these terms will be eligible.
OVO accepts no responsibility for entries not successfully completed due to a technical fault, computer hardware or software failure, network or server failure of any kind.
By submitting an entry, you agree to be bound by these terms (the "Competition Terms").
The Winner
The Winner will be chosen by random draw performed by a computer process on 3rd February 2021 ("Draw Date").
The Winner of the competition will be notified by email by 5th February 2021. We will ask you to provide your address so that your prize can be sent to you. The prize will be dispatched to you by Bower Collective within 10 days of you providing us with your address.
Reasonable efforts will be made to contact the Winner. If the Winner cannot be contacted or does not respond to OVO within 14 days of being notified by OVO, or if the Winner is unable to comply with these Competition Terms, OVO reserves the right to offer the prize to the next eligible winner drawn at random.
Failure to provide information requested, or failure to meet the eligibility requirements, may result in forfeiture of the prize.
Your Data
By entering this competition you agree that your personal information, your name, county of residence and email address may be used by OVO to operate the competition which may include sharing such data with third parties as required for the administration of the competition. The administration of the prizes will include giving these details to the Bower Collective who will fulfill the prize. Any personal information, will only be used by OVO in accordance with its privacy policy available at

https://www.ovoenergy.com/privacy-policy

If you are the Winner of this competition, you agree that OVO may use your name and county of residence to announce the winner of this competition and for any other reasonable and related promotional purposes, and you agree to co-operate with any other reasonable requests by OVO relating to any post-winning publicity. Your name and county of residence may also be made available to the public on request. However, you have the right to object to your details being shared or request to limit the information shared. We may also wish to share your name as a Winner on our other social media sites but we will always ask your permission before we do this and you have the right to object to your name being shared. The surname and county of winners can be obtained by emailing 

[email protected]

unless the Winner has objected to their details being shared. 
General
The prize is as stated, is not transferable to another individual and no cash or other alternatives will be offered. The prize cannot be used in conjunction with any other special offer. OVO accepts no responsibility whatsoever for elements of the prize being withdrawn. In the event of the prize being unavailable, OVO reserves the right to offer an alternative prize of equal or greater value.
OVO reserves the right to amend or alter these Competition Terms at any time and reject ineligible entries. This competition may be modified or withdrawn at any time.
Insofar as is permitted by law, neither OVO or its affiliates will in any circumstances be responsible or liable to compensate the Winner or accept any liability for any loss, damage, personal injury or death occurring as a result of taking up the prize except where it is caused by the negligence of OVO, its affiliates or that of their employees. Your statutory rights are not affected. 
This promotion is in no way sponsored, endorsed, administered by or associated with Instagram, Facebook or Twitter. 
In the event of a discrepancy between these Competition Terms and the details in the promotional material, the details in the promotional material shall prevail.
These Competition Terms will be governed by English Law and you submit to the exclusive jurisdiction of the English courts.
Blog article substantiations
1 -  OVO Energy commissioned the online survey, conducted by Atomik Research among 2,003 UK adults aged 18+. The research fieldwork took place on 11 - 14 December 2020. Atomik Research is an independent creative market research agency that employs MRS-certified researchers and abides to MRS code.
2 - The carbon emissions per mile in an average diesel car is 0.27108 kgCO2e. So 310/0.27108 = 1,144 miles. Source: BEIS 2020 emission factors: https://www.gov.uk/government/publications/greenhouse-gas-reporting-conversion-factors-2020
View more from these categories