blog
Why we're the UK's 20th best employer
02 March 2017 | OVO Energy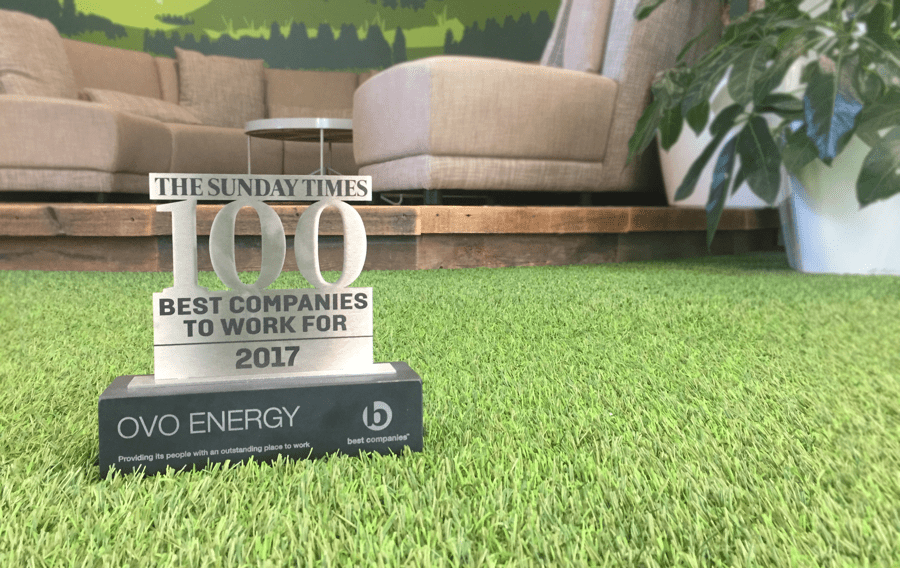 It's just been announced that we're 20th in The Sunday Times 'Top 100 Companies to Work For' list 2017. And we're all feeling rather chuffed about it. You might already know that OVO are no strangers to this list – last year we were ranked 53rd, and in 2015 we came 25th – but this year feels extra special because we've achieved our best ever score.
Here's a bit more about what it all means to us, and what the team's done to deserve it.
So what's it all about?
The 'Sunday Times Best Companies to Work For' list was started in 2000. It's the result of an extensive annual survey into the views of 270,429 employees at the 857 organisations who've registered to take part. So it's a pretty big deal, and, more importantly it's determined by our team.
We don't see work as 'work' at OVO
Pretty much everyone at OVO will utter, at some point, 'I never thought I'd work for an energy supplier, but this place is awesome'. And that's testament to the OVO culture and what we stand for. We're all about treating people fairly – our customers, our local communities, and the wider world too. Here's a peek at what it's like to work here…
We've done a lot to make the team happy this year
Aside from throwing a couple of instagram-worthy parties, we've done a lot in 12 months. We've reduced our working hours, introduced flexi hours, sponsored the Bristol leg of the Tour of Britain, and run monthly 'OVO Talks' in our offices where team leaders share inspirational stories. We've run all night hackathons for our tech teams to let their creative brains go wild. And that's on top of an impressive benefits package, which includes time off for volunteering (amongst lots of other things).
In our eyes, a happy team = happy customers, a philosophy that's actually working. We haven't won all these customer happiness awards for nothing.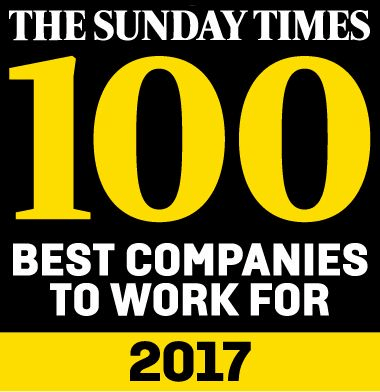 Fancy joining us?
We're always on the hunt for brilliant, lovely humans to come and join us. So if you like the sound of OVO, check out our vacancies here.
View more from these categories