Electric cars
Driving to a greener future
Here at OVO, we've got all your electric vehicle (EV) needs covered: whether you're looking for your very first electric car or you're an expert already.
From EV energy tariffs to electric car leasing and home chargers. Time to go electric – and drive to a greener future!
All our EV offers, in one place
Live that greener life for less
OVO Drive: the EV tariff made for you
Our unique tariff for EV drivers. Power your home and car with clean, green electricity¹ and get fixed rates to protect you against price changes. Find out how much you can save with an EV by using our nifty OVO Drive running cost calculator.
Sign up to OVO Drive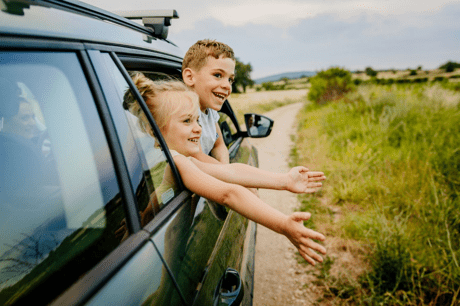 Lease an electric car
Ready to make the switch to electric? OVO members get an extra-special offer: Get £75 energy credit when you lease an electric car with our award-winning partner Vanarama. Now that's what we call going places!
Get a quote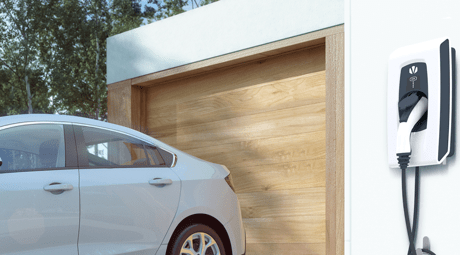 EV charging: power up at home
Make the most of your car with a next-generation smart EV charger. Packed with innovative features and super-intuitive technology, it'll help you live life in the green lane. Great news for your wallet and the planet.
Get a smart charger
Putting tech to the test: our groundbreaking trials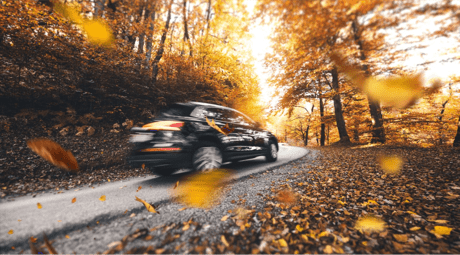 OVO Drive + Anytime
With OVO Drive, you can unlock our Anytime add-on, for super-cheap 10p/kWh smart-charging – whenever you like, day or night. This exciting new add-on is still in its early phases, so it's just open to a select few. You'll also need to have a compatible charger to take part.
Get Anytime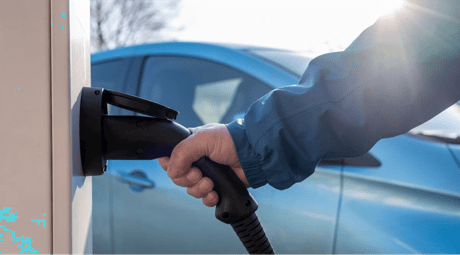 Powering the UK with your EV
Have you heard about vehicle-to-grid (V2G) charging? This is something we've been pioneering here at OVO, with the world's largest domestic V2G trial. Everyone wants a future powered by renewables – and this clever tech could make that dream a reality, all with the help of your car.
Find out more
Learn more about electric cars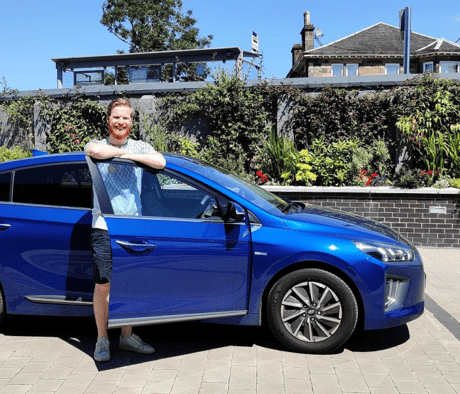 A guide to electric car leasing: Is it right for you?
Wondering whether it's better to lease or buy an electric car? We'll explain the pros and cons of both, as well as answering the most common queries.
EV leasing guide
Pros and cons of electric cars: Are they worth it?
There are many advantages to having an electric car, for both people and the climate. From money saving to planet saving, find out the top benefits here.
Benefits of electric cars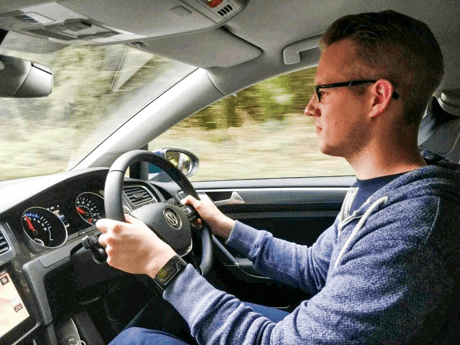 Thinking of buying an EV? Top things you need to consider
OVO Expert Chris Britton talks us through the main points to consider when buying an EV: where you live and work, where to charge, and if leasing is an option.
Electric car buying guide
¹ From 1 October 2022, 100% renewable electricity is only available to customers who currently have an electricity smart meter or who have a smart meter installed. To book a smart meter installation or for more information, head here. Not all customers may be able to have a smart meter installed. Terms and eligibility criteria apply, please see here for details.  If you are on a fixed contract you will still receive 100% renewable energy until the end of your contract. The renewable electricity we sell is backed by renewable certificates (Renewable Energy Guarantee of Origin certificates, also known as REGOs). Get more details on REGOs and how these work here. A proportion of the electricity we sell is also purchased directly from renewable power generators in the UK.