guide
Smart meter data collection: how does it all work?
11 March 2021 | Celia Topping
The Government has set a deadline for 85% of the nation to have a smart meter installed1 by July 2024. And we're well on the way to reaching that target. By September 2020, 22.2 million smart meters had been installed across the UK's homes and businesses2. 
At OVO, we're installing smart meters for our members as quickly and efficiently as possible. Once you have a smart meter installed, it'll communicate directly with us, sending data about:
How much energy you're using
When you're using it
What you're using it for
Quite understandably, people are concerned about how that information is used. So to protect you, the Government has set rules to control how we (and all other suppliers) manage and use the data collected from our members.
This guide explains what data we collect, and the choices available to you. Also, if you're thinking about getting a smart meter installed, but aren't quite sure of the pros and cons – read our useful guide on how to get a smart meter, and their key benefits.
How do smart meters collect data?
Smart meters record your energy use in real-time. They do this by measuring gas and electricity flow at regular intervals. This "consumption data" is then sent directly to the energy supplier. Because the meter data is collected so frequently, smart meters can give more information, more often, than traditional gas and electricity meters. 
Smart meters are convenient, efficient and helpful to both customers and suppliers. Read on to find out how. 
How do smart meters send data to energy suppliers? 
Smart meters communicate with energy suppliers through the WAN (wide area network). It's actually pretty similar to the networks used by mobile phones.  Your meter data is recorded frequently, to give you a far more accurate (rather than estimated) bill. 
The WAN allows you to see energy use in your account, too. If you share your data every 30 minutes, it's a really precise insight into what you've used, how you've used it and when. And there's no better way to understand and control your home energy use than that.
Read more about how a smart meter works in our complete guide.
What choices do I have about my smart meter data?
We like you to be in control – so we give you options about how your data is collected and used and shared. This is called your "data preferences". Before we fit your meter, we'll be in touch to give you options about:
How often you'd like us to collect your data – half-hourly, daily or monthly. (Remember, the more frequently we communicate, the more savings you could make.)
Whether we can share details about your energy use with other organisations and companies. 
Whether we can use your meter readings for sales and marketing purposes (anonymously of course!).
How you access the smart meter data, and benefit from it.
But your decision at this point isn't final. You can change your mind at any time. 
How often does a smart meter transmit data?
The electricity wholesale market trades every half an hour, so it makes sense for the smart meter to match it. If you choose to, you can have your smart meter data recorded every half hour too. But it's up to you if you'd like the data sent this often. You choose, and you're in control. 
How will my energy supplier use that information?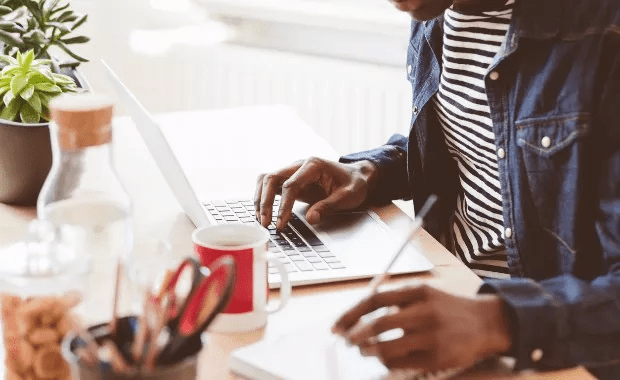 The data we get from your smart meter has no downsides – only benefits! We use it for things like:
Working out an accurate bill
Managing your energy supply
Helping us forecast energy use more accurately, so we can buy the energy our members need as cheaply as possible
Helping you cut your energy use with

energy efficiency advice

Making our customer service better
Enabling smart grid technology to relieve pressure on the National Grid, and help

cut carbon emissions
The National Grid is becoming greener! It's helping everyone in the UK to cut their carbon emissions, as we move towards a zero carbon future. If you're interested in finding out more, check out our guide about how the National Grid works, and how renewable energy is powering more homes than ever.
How can I access my smart meter data?
The easiest way to read your smart meter data is by using the In-Home Display (IHD) that it comes with. This handy device is the best way to keep track of your energy use, make tweaks and reduce your bills. You can also check your smart meter data in your online account. Here, we'll show you your daily, monthly and yearly energy use in charts and graphs, like this3: 
 If you sign up for half-hourly meter readings, you'll be able to view information as shown in the graphs above. From this, you can see accurately how you're using your energy at different times of day. You can even see how much it costs to run individual appliances! You'll also be able to view monthly and yearly breakdowns, as shown below. 
If you choose to have your smart meter data collected daily, you'll see information as shown in the charts above, as well as a yearly breakdown. 
And for those choosing a monthly collection of smart meter data, you'll get a yearly breakdown, like below. 
These graphs only show electricity use, but we'll send you exactly the same kind of information for your gas use, too. Pretty helpful, huh?
If you have any queries about your smart meter data, you can contact one of our advisers in the Help Centre, who'll be more than happy to help. 
Get a quote in seconds and join OVO Energy today.
Can I download my smart meter data? 
At the moment it isn't possible to download smart meter data – but you could copy and paste from your online account, or do a screen grab. We'll hopefully be able to offer downloads soon! 
Check your data in our app
If you're using our app, you can see your smart meter broken down into energy use graphs in the app at 'Usage' and on your In-Home Display (IHD). 
Go to Usage to view your energy use by day (if your smart meter sends us daily data), month and year. Tap the arrows next to the dates on each of these options to see energy use for the previous period.
Will anyone else have access to that data?
 If we need to, and you agree, we could share your smart meter information with:
Organisations and agents who help us provide your products and services
Other energy industry organisations, like network companies, who help manage energy supplies and distribution
Energy regulators

like Ofgem

The police or other organisations, including industry bodies who help spot and stop theft or fraud (under data protection laws)
But of course, it's totally up to you. Just tell us what you prefer.
Why is my smart meter display now showing "waiting for current data"?
Both the SMETS1 and SMETS2 meters can occasionally show this warning. It means you won't be able to access any data – which could be for 1 of 3 reasons:
Distance – make sure your IHD is near your smart meter. If it's not connected, or isn't showing any data, move it closer!
HAN – Your smart meter might not be on the Home Area Network (HAN) which prevents devices connecting. 
Firmware – there might be a firmware issue with the IHD or smart meter, that's causing connectivity issues.   
If it's a HAN or Firmware issue, try our forum answers or Help Centre to guide you. 
How do we at OVO protect your info?
Your privacy and security is our priority. We use security measures agreed with the government. Only authorised members of the OVO team are allowed to see your information – and we only keep it for as long as we need, before securely deleting it.
If you switch energy supplier, we can still see data from when we supplied you, but nothing from your new supplier. The same is true for other organisations who can access this information. 
You can find out more in our Privacy Policy. 
What are your rights with your data?
We guarantee that we won't pass your smart meter information to any third parties for marketing, unless you say we can. If we need to give your info to anyone else, we'll ask you first. You can also ask us not to send you any marketing messages through your In-Home Display (IHD). 
What's the General Data Protection Regulation?
You're always protected under General Data Protection Regulation 2018, which sets out rights and obligations about the use of personal data. For more information, go to the Information Commissioner's Office (ICO). 
For an even more in-depth look at smart meter data, check out our pdf guide. 
What can OVO do for me?
At OVO Energy, we're committed to helping you cut your carbon emissions.
Smart meters are part of the big picture as we head towards a zero carbon future. Check out our dedicated Smart Meters FAQ page, if there's anything we haven't covered here. If you don't already have one, now's the time to smarten up! Our lowest rate Better Smart energy tariff includes a free smart meter installation. 
Why not get a quote today, switch to OVO and start taking control of your energy! 
Sources and references:
1  https://www.businessgreen.com/feature/4025086/getting-smart-meters-track-reach-half-britain-homes-businesses2021#:~:text=As%20the%20rollout%20gathers%20pace,stories%20relating%20to%20the%20devices.
2https://assets.publishing.service.gov.uk/government/uploads/system/uploads/attachment_data/file/937577/Q3_2020_Smart_Meters_Statistics_Report_FINAL.pdf
3  Occasionally, the WAN connection may drop out, causing a temporary breakdown in communication. For the time period where we don't receive data, estimated information may be used until communication is up and running again.
View more from these categories