guide
Energy-saving devices to help you save money on your bills
28 October 2021 | OVO Energy
Cutting down on your energy use isn't just good news for your bills. It's also key in reducing your carbon footprint, and fighting the climate crisis.
One of the best ways to use less energy is to make sure your home and all your electrical appliances work as efficiently as possible. You can find out more about that by reading our complete guide to energy efficiency.
But there are also all kinds of gadgets and energy-saving devices for your home  that can help you cut back on your energy use. Keep reading to see some of our top recommendations for energy-saving gadgets.
What are energy-saving devices?
An energy-saving device is any handy product that's designed to help you cut down on the amount of energy you're using. It doesn't have to be high-tech, either.
These devices could save water, heat, or help you track your energy use – all ways to make your home more energy-efficient. The more energy-saving devices and tricks you use, the more energy you can save.
Keep reading to find out some of our favourites. 
Top 8 energy-efficient gadgets to help you save electricity
1. Smart plugs
Are you forgetful when it comes to switching things off at the plug? Do you often arrive home to find you've left a fan, lamp, or computer switched on while you were out?
This is an easy way to waste energy – but thankfully, there's an easy solution. Smart plugs help you automate your non-smart devices, by setting times for them to switch on and off. You can also control smart plugs from an app on your phone, so if you realise you've left your speaker on while you're out of the house, it only takes a tap of your thumb to turn it off. Simple!
2. Smart thermostats
There's a reason that we often sing the praises of smart thermostats. These clever pieces of kit can knock as much as 31% off your heating bills1! 
They do this by:
Automatically adjusting the temperature to keep things at the right level, so you don't use more power than you need.
Displaying data that shows you where you're wasting the most energy on heating.
Making sure the heating is off when you're not at home – it can be controlled from your smartphone!
Read our complete guide to smart thermostats for more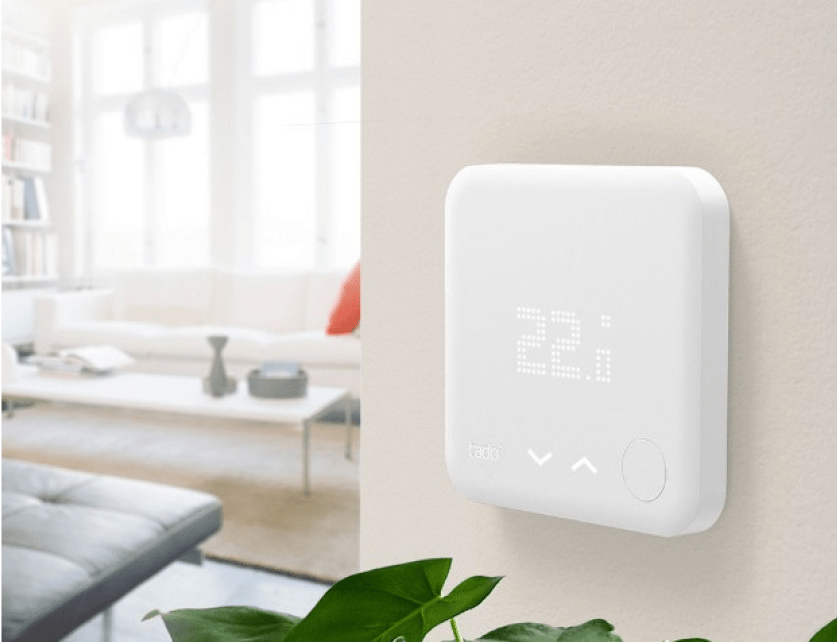 3. Radiator boosters and radiator reflectors
Radiator boosters are white telescopic tubes that you attach to the top of your radiators. They draw the heat from behind the radiator and fan it around the room. This warms the room up, so you might be able to turn down your thermostat. (Just a tip: they do make a gentle humming noise, so might not be suitable for bedrooms.)
Radiator reflectors do a similar job. They look like a sheet of foil, and you place them between your radiators and the wall. They reflect the heat back into the room, making sure you're as toasty as you can be without turning the heat up. Clever!
4. Automatic radiator bleeders
Another way to make your radiators run efficiently is to bleed them regularly. You should aim to do it once a year. Read our guide to how to do it, and why a yearly radiator bleed can bring your heating costs down.
Don't fancy the fiddly DIY job? Self-bleeding radiator valves release the build-up of air in your radiators automatically. They simply let any build-up of air seep out of the radiator, keeping it running as well as it can. 
5. Energy-saving letterbox covers
Draught-proofing your home is one of the most surefire ways to save energy. By trapping all the warmth you need inside your house or flat, you'll be able to keep your heating on for shorter periods, and at lower temperatures.
Letterbox covers act like a draught excluder, stopping heat from escaping through the slot in your door. Some look like a brush; others are like a flap that goes over your letterbox. 
For more, read our guide to draught-proofing your home on a budget, and find out more about energy-efficient windows and doors.
6. LEDs, or energy-saving light bulbs
In most houses, lighting makes up roughly 15% of electricity use2. That's why energy-saving light bulbs are one of the best energy-saving devices around. They're 90% efficient (compare that to the 10% of a regular bulb), and they can last for a staggering 34 years3!
One LED convert told the Guardian that he managed to shrink his lighting costs from 18% of his energy bills to just 1.8%. According to the Energy Saving Trust, you can save £2-3 a year for every traditional halogen bulb that you switch to an LED4.
Read our complete guides to energy-saving light bulbs and smart light bulbs.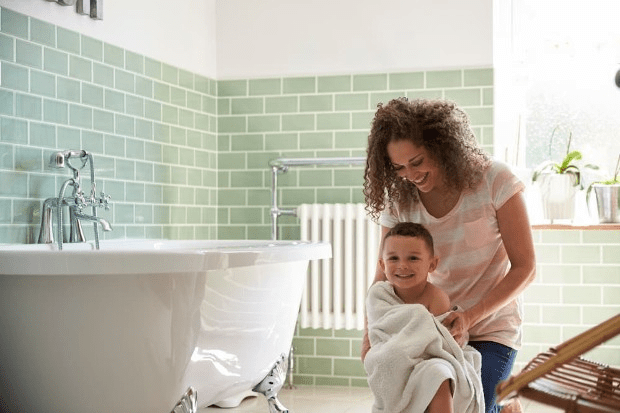 7. Eco shower heads
If you've got an old-ish power shower, it's a good idea to fit a water-efficient eco shower head if you can. These can help you use less water by reducing the water pressure, mixing air with the water, or making the water 'pulse' rather than come out in a steady flow. 
Bear in mind they can be noisy, and don't always work well if you've got a low-pressure system. Most modern electric showers already include a low-flow shower head, too, so you don't need to reduce the flow any further.
Pro tip: your water company might be able to give you some other useful energy-saving devices for free. For example, you could apply for a flow reducer to slow down the flow from your shower, or a 'hippo' for your cistern, so you use less water when you flush. Ask your water company for more information.
Read our complete guide for more tips on how to save water at home
8. Smart meters
Of course, this list wouldn't be complete without smart meters. Although they don't directly save energy themselves, smart meters are one of the most powerful tools you can use to cut down your energy bills, so we're big fans.
By showing you exactly how much energy you're using and how much it will cost you on your In-Home Display, your smart meter gives you all the info you need to make savings. You can use it to figure out where you're wasting the most energy in your home, and make changes for the good of the planet – as well as your wallet. 
Find out more about how to get a smart meter
How will choosing energy-saving devices help save me money?
Using energy-saving devices around the home can help you save money in a few different ways:
Holding onto heat, so you don't have to use as much energy on your heating
Saving water (which means using less power to heat water)
Making sure that your appliances are running efficiently
Giving you more information about your energy use
Automatically turning things off when you're not using them
Making it easier for you to control your electrical devices
Do energy-saving devices really work?
The products we've described above are all pretty nifty when it comes to reducing your energy use. But, of course, how effective they are will depend on how you use them. 
A radiator reflector could help boost the warmth of your home, for example. But it won't save you money unless you can also turn the heating down, or have it switched on for shorter periods. Make sure to keep your home at a safe and comfortable temperature though (usually between 18-21 degrees).
Smart thermostats and meters can be brilliant money-savers if you use them wisely.
Read our full guide to smart thermostats to understand more about how they can save you money. 
What else can I do to save electricity at home?
We're so glad you asked! Here are some of our in-depth guides to cutting down on your electricity use.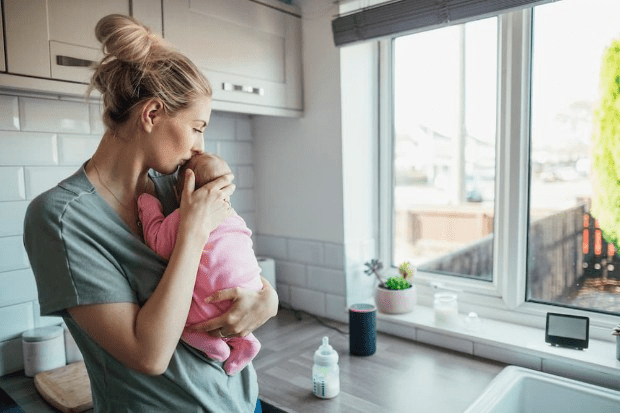 What else can I do to reduce the cost of heating my home?
By adding insulation to your roof, walls, and basically anywhere you can, you'll massively boost the energy-efficiency of your home. This should mean it costs less to keep it warm!
Find out more in our guides to insulation:
Save energy the smart way, with a smart meter
When it comes to saving energy at home, you can't go wrong with a smart meter. It makes tracking your energy use (and your pounds and pennies) simple. And, even better, you can get one installed for free!
Here at OVO, we want to give our members the best smart meter experience possible. In fact, inthe 2021 Uswitch Energy Awards, we were runners up for the Best Smart Meter Installation. 
On top of that, in Uswitch's latest customer ratings survey of 17,000 households in the UK, we scored 4.5 stars out of 5 overall. But don't just take our word for it – here's what you've been saying about your experiences with our engineers and installations.
"OVO smart meter experience was fantastic. The engineer wore PPE and was very friendly and professional." Tracy
"The appointment was very easy to book, communication was great, the engineer called to confirm, turned up on time. He was polite, courteous and professional. Great job!"  Charles
What are you waiting for? Find out how to get your very own smart meter installed.
Sources and references:
1  An independent study has shown that installing and correctly using a tadoº smart thermostat can reduce your energy use from heating by up to 31%. The study found that the tadoº device can reduce heating energy requirements by 14-26% through controlling the heat source (e.g. boiler or heat pump). You could also save another 7% by turning down the heating based on the weather forecast, depending on the window sizes. If the window surfaces are relatively large, the energy saving will increase.
2  https://energysavingtrust.org.uk/advice/lighting/
3  https://www.homelectrical.com/cfls-vs-halogen-vs-fluorescent-vs-incandescent-vs-led.6.html
4 https://energysavingtrust.org.uk/getting-best-out-your-led-lighting/
View more from these categories