guide
What's my MPAN number? And how do I find it?
21 October 2021 | OVO Energy
Whether you're about to move into a new home, or you already have, chances are you'll need to know your MPAN – otherwise known as a Meter Point Administration Number.
You've come to the right place. Here's everything you need to know about your MPAN.
What is an MPAN?
An MPAN is the number that identifies the specific electricity supply point for your home. To the expert eye, it contains some important information about your supply.
Your MPAN is separate to the account number or customer number that your energy supplier might give you. It's not connected to your energy account, but to the actual energy supply at your property. This means it should always stay the same, even if you switch suppliers. 
It's sometimes also known as your "supply number", or even as an "S number". It usually starts with the letter S.
It's a 21-digit number, which you should be able to see on your electricity bills. Within those 21 numbers are several smaller numbers that contain different pieces of information.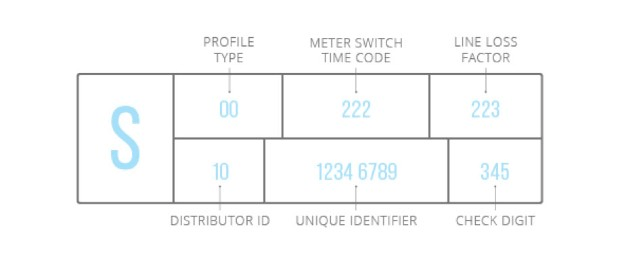 For example, your MPAN contains a 2-digit Distributor ID. These 2 numbers show which distribution system operator (a company that distributes energy to homes) your energy supply is connected to. 
What does MPAN stand for?
MPAN stands for Meter Point Administration Number. Technically, if you say "MPAN number", you're saying "number" twice. But it does roll off the tongue!
When might I need my MPAN?
If you're moving into a new home (or even just switching supplier), an MPAN helps your new energy supplier to know that they're taking over your supply, and not someone else's. 
The numbers on your MPAN are unique to your home. Think of it as your home's energy supply "fingerprint" – although you won't need a CSI team to help you find it!
How do I find my MPAN?
If you're already set up with a supplier, you'll find your MPAN in your welcome letter, and it's often on your electricity bill. Sometimes it's in a box marked "supply number". It's usually 21 digits long and begins with an "S".
What if I don't yet have an account/bill?
If you've just moved and haven't yet set up an account with a supplier, simply call the existing supplier to find out your number. And if you're not sure who that is, check out our handy guide to discovering who currently supplies your gas or electricity.
If you're already with OVO, you can also find your MPAN via your online account. You'll just need your account number and password.
What's the difference between an MPAN and an MPRN?
MPRN – which stands for Meter Point Reference Number – refers to your gas, rather than your electricity supply. Again, if you need it, you can find it on a bill – it's usually 6-10 digits long. 
Learn more about MPRNs in our handy guide
If you haven't chosen a new supplier yet, you can find out here who the existing gas supplier for your home is.
Is an MPAN the same as a meter serial number?
No. We know it's a bit confusing having to keep track of several different numbers, but it's important not to get your MPAN, MPRN, and meter serial number mixed up. 
MPANs identify supply points, or where electricity is supplied to your home. But a meter serial number is a way of identifying your specific meter. 
You can find your meter serial number on the meter itself. If the serial number on your meter doesn't match the one on your energy bills, you should get in touch with your supplier to let them know.
Can I find an MPAN or MPRN on my meter box?
Generally, no. You'll usually be able to spot a meter serial number on your meter box but, as we explained above, it's not the same thing as an MPAN or MPRN.
It's also worth knowing that your meter serial number can change whenever a meter is upgraded or replaced – unlike the MPAN, which is unique to the property address.
What can I do if I can't find my MPAN?
If you're a renter and still struggling to track down your MPAN/MPRN, your property manager or landlord might be able to help.
We're reluctant to bombard you with yet another acronym, but you could also contact your MPAS – your Meter Point Administration Service. They keep up-to-date records on the supply of electricity to every location in the UK. 
If you'd like to get more information about MPAS and what number you should call to get your current Meter Point Administration Number, we've put together a quick guide on MPAS to help you out.
Choose an award-winning smart meter experience
We want to give our members the best smart meter experience possible – in the 2021 Uswitch Energy Awards, we were runners-up for the Best Smart Meter Installation. And on top of that, in Uswitch's latest customer ratings survey of 17,000 households in the UK, we scored 4.5 stars out of 5 overall. But don't take our word for it – here's what you've been saying about your experiences with our engineers and installations.
"OVO smart meter experience was fantastic. The engineer wore PPE and was very friendly and professional." Tracy
"The appointment was very easy to book, communication was great, the engineer called to confirm, turned up on time. He was polite, courteous and professional. Great job!"  Charles
What are you waiting for? Find out how to get your very own smart meter for free.
View more from these categories