guide
The 10 best smartphone apps to help you live an eco-friendly lifestyle
16 April 2021 | Aimee Tweedale
In 2021, there's very little we can't do via our smartphones. So why not use them to help us reduce our carbon footprints?
Here, we've compiled the best carbon-saving apps to help you on your eco-friendly journey. Whether it's recycling your food waste, sharing a car journey, or using our very own home energy-saving app, there's no time like the present to pick up a new good habit!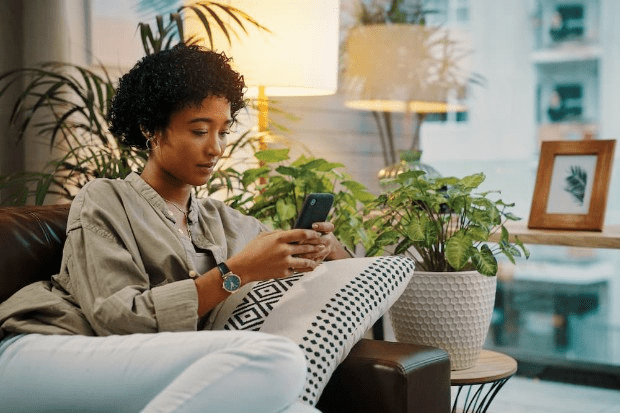 1. JouleBug: for making greener choices every day
If you've got a competitive streak, JouleBug might be the eco-friendly app for you. 
It rewards you for making greener choices with in-app badges to mark your achievements. Those achievements can also be shared with your social media accounts, and you can connect with like-minded eco-warriors in the JouleBug community. Ideal for those who enjoy turning everyday habits into a fun game.
Get JouleBug on the App Store or Google Play. 
2. Refill: for staying hydrated without plastic
This handy app started life as a way of finding your nearest refill point for your reusable water bottle. This means that even when you're on the go, there's never any need to buy a plastic water bottle. Remember: each plastic bottle has its own carbon footprint of about 82.8 grams!
The Refill app now also shows users their nearest coffee shops that will fill their reusable cups, and where to do your plastic-free shopping. 
Get Refill on the App Store or Google Play. 
3. BlaBlaCar: for low-carbon travel
The BlaBlaCar app is a cheap and convenient travel solution that happens to have environmental benefits, too.
It connects you with people who are already travelling along the route you're hoping to go. That way, you can share rides, and cut down both the cost of your journey and its carbon footprint. 
Get BlaBlaCar on the App Store or Google Play. 
4. OVO Energy app: for saving home energy
Of course, we couldn't make a list of energy-saving apps without telling you about our own!
Did you know that as much as 28% of your personal carbon footprint comes from your home energy?
The OVO Energy app is designed not only to make billing and statements hassle-free, but also to give you more information about your energy use. Using our new tool OVO Greenlight, you can see the carbon impact of your home energy and transport use, and get suggestions on how to lighten your carbon footprint. 
If you're an OVO member, get the OVO Energy app for free in the App Store and Google Play.
Not yet a member? Find how much you could save, by switching to 100% renewable electricity. 
5. OLIO: for reducing food waste
Did you know that the food we throw away every day actually has a massive carbon footprint? In fact, if food waste were a country, it would be the third biggest emitter of greenhouse gases, after China and the US. Yes, really!
OLIO was designed to help us cut back on the amount we all throw away. Whether it's food, toiletries, or household goods, we all know the old saying: one person's trash is another person's treasure!
How does it work? If you have something to give away, you just snap a picture and post it, so your neighbours can take a look and see if they might need it. You can also browse what your neighbours and local businesses are giving away, and find a few gems for yourself. 
Get OLIO on the App Store or Google Play.
Want to know more about how to avoid sending things to landfill? Read our complete guide to recycling, and how to make sure you're doing it right. 
6. BP Pulse: for finding electric car chargers
For electric car owners, one of the biggest concerns can be finding a place to charge when you're out on a long journey.
With a subscription to BP pulse, you'll always be able to find one of their chargers nearby, by using their app. And best of all, OVO members with EVs can get a free BP pulse membership when they sign up to our EV Everywhere home energy tariff. Find out more here. 
Get BP pulse via Google Play and the App Store.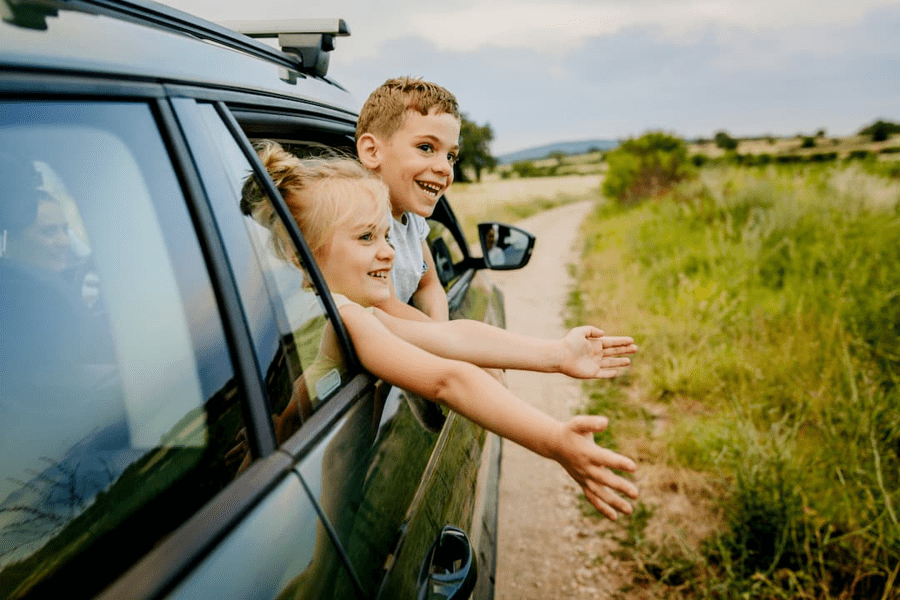 7. Ecosia: for eco-friendly internet searches
Ecosia is the search engine that plants trees (as OVO does!). The idea is simple: it works similarly to a site like Google or Bing, but the profits go towards planting trees all over the world. Its servers are also run on renewable energy, making it carbon neutral.
You can now get the Ecosia app, making it easy to search from your phone. It's available as a browser extension, too. 
To find out more, read our guide to the carbon footprint of the internet, and how to cut yours down.
Get Ecosia via Google Play or the App Store.
8. Good On You: for sustainable fashion
Tired of wasteful fast fashion brands? Find out which of your favourite brands is actually doing things the eco-friendly way, with Good On You.
All you have to do is type in the name of a fashion label, and the app will tell you how sustainable that company is in terms of labour, waste, and the fabrics and materials used. You can also browse recommended brands, to find purchases that won't cost the earth.
Get Good On You on Google Play or the App Store. 
9. tado°: for home heating the efficient way
It's no secret here at OVO that we think smart thermostats are the bee's knees. They can knock as much as 31% off your energy bills, and give you total control over your home heating, all from your smartphone.
The tado° app not only lets you plan your home temperature according to the time of day and weather forecast – it can also detect open windows, and remind you to turn down the heating to save energy! All its tips and tricks should help you heat your home in the most efficient way possible.
And that's not even the best bit. If you're an OVO member, you can get £79.99 off the usual price for a tado° thermostat. 
Get the tado° app on Google Play or the App Store.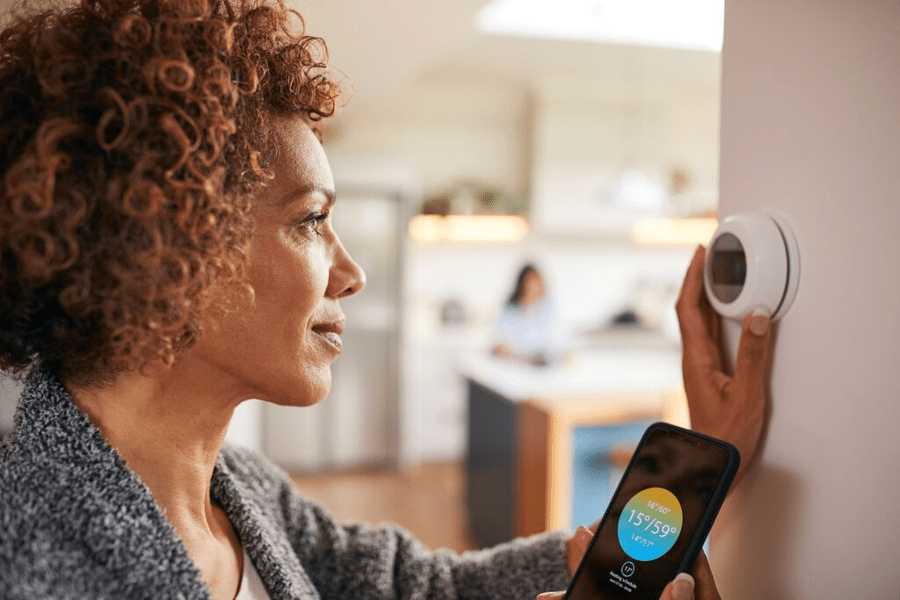 10. Happy Cow: for veggie and vegan eating on the go
These days, it's becoming easier to follow a vegetarian or vegan diet, with more and more options on the high street. Even so, when you're out and about in a new area, it can be time-consuming to look for places that will cater to you.
Enter: Happy Cow. This app will show you your closest veggie eateries in over 180 different countries!
Get Happy Cow at Google Play or the App Store.
Join us on the journey to net zero carbon
If you're interested in cutting the carbon footprint of your home (and saving money on your energy bills), consider switching to OVO, to get:
100% renewable electricity as standard
A tree planted in your name for every year you're with us
3-5% Interest Rewards when your account has a positive balance
An award-winning smart meter experience (USwitch 2020)
Customer service

rated "Excellent" on Trustpilot
Ready to save money and cut carbon emissions? Get a quote in less than 2 minutes via the link below.
Sources and references:
1 https://sciencing.com/carbon-footprint-plastic-bottle-12307187.html
2 Based on analysis carried out by the Carbon Trust for OVO Group (2020), 28% of an average individual's carbon footprint in the UK comes from energy. In this analysis, the carbon footprint includes the following lifestyle categories: energy, transport, shopping, food and drink and holidays. See table below for each category. This carbon footprint data has been calculated using BEIS 2020 emission factors. This excludes emissions from things that the average person cannot directly control such as supporting the NHS, defence, government bodies, etc. Please note these figures are not reflective of potential changes to your habits during the coronavirus pandemic.
3 100% of the renewable electricity we sell is backed by renewable certificates (Renewable Energy Guarantee of Origin certificates (REGOs)). See here for details on Renewable Energy Guarantee of Origin certificates and how these work. What's more, 20% of the electricity we sell is purchased direct from UK renewable generators.
4 http://www.fao.org/3/i3347e/i3347e.pdf
5 An independent study has shown that installing and correctly using a tadoº smart thermostat can reduce your energy use from heating by up to 31%. The study found that the tadoº device can reduce heating energy requirements by 14-26% through controlling the heat source (e.g. boiler or heat pump). You could also save another 7% by turning down the heating based on the weather forecast, depending on the window sizes. If the window surfaces are relatively large, the energy saving will increase. 
6 Pricing: if you install your tadoº yourself the price will be £120. If you opt for an engineer to install for you, there will be an additional £60 fee for the installation bringing the price to £180. You can pay upfront and if you're eligible you will have the option to pay monthly (the price will be spread across 12 months and added to your monthly bill.) See terms and conditions for more information on eligibility and pricing.
7 100% of the renewable electricity we sell is backed by renewable certificates (Renewable Energy Guarantee of Origin certificates (REGOs)). See here for details on Renewable Energy Guarantee of Origin certificates and how these work. What's more, 20% of the electricity we sell is purchased direct from UK renewable generators.
8 Each year, OVO plants 1 tree for every member in partnership with the Woodland Trust. Trees absorb carbon dioxide from the atmosphere, so tree-planting helps to slow down climate change.
9 Interest Rewards are paid on positive balances of customers paying by monthly Direct Debit. It is calculated at 3% in your first year, 4% in your second year and 5% in your third year (and every year thereafter) if you pay by Direct Debit.
View more from these categories