guide
Electric car insurance: are EVs more expensive to insure?
12 May 2021 | Aimee Tweedale
More and more UK drivers are having their heads turned by electric cars. And why not? They're accelerating us towards a cleaner, fossil fuel-free future.
Since Prime Minister Boris Johnson announced that new petrol and diesel cars would be banned from 2030, sales of electric vehicles have only climbed. In early 2021, the UK became the second biggest market for electric cars in Europe, overtaking France1.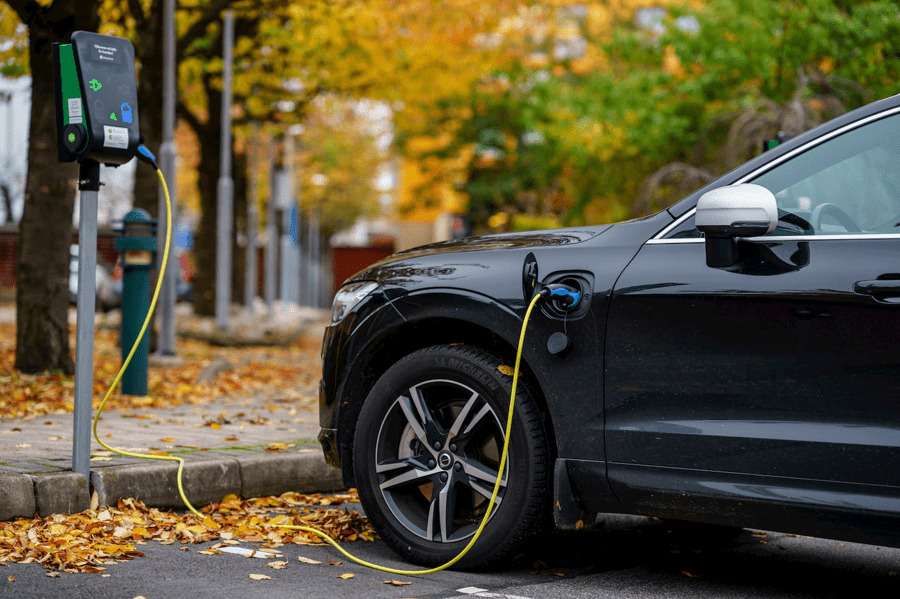 Are you thinking about becoming part of the movement, and buying your first EV? If so, you'll need to think about insurance. You might be wondering: how much is it to insure an electric car, and where can you do it?
To answer all your questions, we've put together this guide to electric car insurance. For more on the other costs of EVs, here's everything you need to know about buying your first EV, from OVO's resident expert Chris Britton. 
Do I need insurance for an electric car?
Yes. Just like any other car in the UK, you need car insurance to legally drive your EV. If you're caught driving without it, you could get a minimum of a £300 fine and 6 points on your license. 
Car insurance is mandatory because it protects everyone on the roads. It means that if you get into an accident that isn't your fault, the other driver's insurance will cover your costs, and vice versa. 
Do all insurance companies insure electric cars?
Not every insurance provider will cover electric cars – but the good news is that in 2021, most do. 
When EVs first launched, it was harder to find an insurer willing to cover them. But these days, most mainstream insurance companies will offer cover for your EV. 
So there's no need to hunt around for a specialist provider – but there are also some specialist EV insurance companies, if you'd prefer to go down that route.
Still mulling it over? Read more about the benefits and disadvantages of owning an electric car.
Is it more expensive to insure an electric car?
This is one of the only real downsides of electric cars. While they're much cheaper to run than a petrol or diesel car, and exempt from road tax, they've been known to cost more to insure. The good news is that this is changing. 
There are a few different reasons why your EV insurance premium might be high:
EVs are more expensive upfront. As a general rule of thumb, insurance is more expensive if your car is more valuable. And as EVs are still relatively new, they tend to be a bit more pricey!
Electric car parts are also more expensive. This means you have to shell out a bit more to cover the cost of repairs. 
Battery replacements are common. Many manufacturers recommend replacing the battery even after fairly small collisions in an EV. This is to protect you from fire risk. However, as we learn more about electric cars, and how well-protected the battery packs are, this is becoming less common2.

Learn more about EV batteries and how long they typically last, in our guide.

There are fewer EV mechanics than regular mechanics. Some EV repairs need specialist skills – which not all mechanics have yet. This means that you have to pay slightly more for their time, as there are fewer experts to go around. 
But all of these price-driving factors will change over time. As EVs become less of a novelty, and more widespread, their price tags should begin to fall, along with the price tags of parts and repairs. 
In fact, signs are showing that the gap is already closing. And the Association of British Insurers (ABI) claims that premiums for electric cars fell in 2020, as more insurers were willing to take on EVs3. 
Back in 2017, research from price comparison site Compare the Market showed that some electric cars could cost as much as 45% more to insure than their petrol counterparts4.
But by early 2021, Compare the Market shared new figures, showing that it's actually possible to get a cheaper quote for electric car insurance than for a conventional car. By their calculations, the average annual cost to insure a Ford Focus Ghia is £716.65, while insuring an (electric) Nissan Leaf Tekna would set you back £553.975. 
Find out more about how much it costs to charge an electric car, and how far a single charge could take you.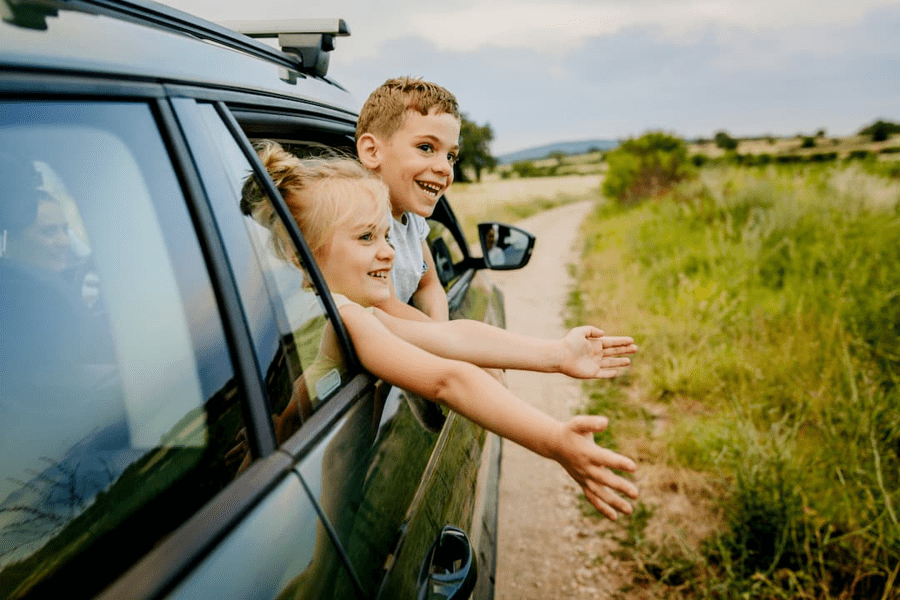 What insurance group are electric cars in?
In the UK, all cars are sorted into insurance groups. This is a way of categorising them according to how risky they are. The groups are numbered 1-50, with 1 being the cheapest to insure, and 50 being the most expensive.
Electric cars are sorted into insurance groups on a case-by-case basis, just like other cars. Their ranking depends on their price, power, safety, and other factors. 
As electric cars are still relatively high-tech and pricey, you won't tend to find them in the lower insurance groups. Remember: car insurance groups are just one element taken into account when an insurer calculates your quote. They'll also look at the risk profile of the driver. 
What type of electric car insurance can I get?
Just like any other type of car insurance in the UK, there are commonly 3 levels of electric car insurance available.
Third-party only: this is the minimum level of insurance that you legally need to have. If you get into an accident that's your fault, it will cover the costs of the other person involved. It won't cover the cost of any damage to your car.
Third-party, fire and theft: this will give you the same cover as above, plus it will also cover your costs if your car is damaged by fire or stolen.
Fully comprehensive: this level of policy protects you and everyone else in the event of any accidents that are your fault. It will cover the costs of damage to both your car and the other driver's. 
There are also some extra policy features you might want to make sure that you have when insuring an EV. These include:
Legal liability: this protects you if someone trips over your charging cable while you're using it.
Portable charging cables cover: for any loss or damage to your charging cables.
Read more about how to safely charge your EV.
What are the cheapest electric cars to insure?
The cost of insuring an electric car varies a lot. If you'd like a state-of-the-art Tesla, for example, you might not be surprised to hear that you're likely to fork out well over £1,000 a year for insurance6. 
According to insurance provider Admiral, these are the 5 cheapest EVs to insure in the UK, as of February 2021.
| | |
| --- | --- |
| Car | Estimated annual premium |
| Volkswagen ID.3 | £423.35 |
| Hyundai Tucson | £444.65 |
| MG ZS EV | £447.18 |
| Peugeot e-208 | £465.94 |
| Renault Zoe | £471.10 |
How can I get cheaper electric car insurance?
Still got your heart set on an eco-friendly car, but feeling put off by the premiums? There are a few ways to bring down the costs of EV insurance over time. 
Drive carefully: in the long term, this is the most surefire way to get cheaper car insurance. If you're a reliable driver who rarely makes claims, you'll get lower quotes. 
Drive less: lowering your mileage will also lower your annual premium. This is because the less you're using your car, the less likely you are to be in an accident. 
Increase your excess: most insurers will let you pay a smaller premium if you opt for a higher excess amount. Remember, if you get into an accident, you'll be expected to pay this amount, so make sure you can afford it. 
Shop around: many insurers take advantage of the fact that customers auto-renew, by ramping up the price of your premium while you're not paying attention. So, when it comes close to the end of your insurance contract, you can usually save a lot (sometimes hundreds!) by spending time hunting for a better deal. 
Get a black box or monitor: some policies will offer a lower premium if you agree to have a small tracking device in your car, which gives the insurer more information about how you're driving. You could also get a dashboard camera.
Save money charging your EV with OVO's Drive Anytime
Drive Anytime is the UK's only energy plan specifically for electric car owners. 
It separates the energy you use to power your car from the energy you use to power your home. This means you can charge your car at any time of day for just 6p per kWh.
It could save you 63% on charging your car (for the average EV driver, that's about £200 less per year)7
You'll get

100% renewable electricity

as standard8
Plus, we'll plant a tree in your name, every year9
Find out how much you could save by getting a quote in less than 2 minutes.
Sources and references:
1 https://www.theguardian.com/business/2021/apr/25/uk-replaces-france-as-europe-second-largest-electric-car-market
2  https://www.whatcar.com/advice/owning/are-electric-cars-more-expensive-to-insure/n18043 
3 https://www.yourmoney.com/insurance/electric-cars-cheaper-to-insure-than-petrol-and-diesel/
4 https://www.drivingelectric.com/your-questions-answered/53/are-electric-cars-expensive-insure
5 https://www.comparethemarket.com/car-insurance/content/electric-car/
6 https://boughtbymany.com/news/article/the-best-tesla-car-insurance-quotes-uk/
7 Average unit price in the market (among the top ten suppliers) is 16p per kWh, based on the London region. The OVO Drive Anytime plan guarantees 6p per kWh for car charging. Assuming an EV uses 2000kWh per year charging at home, this equates to £120 on OVO's Drive Anytime preferential rate and £320 on a regular tariff – a 63% saving.  
8 100% of the renewable electricity we sell is backed by renewable certificates (Renewable Energy Guarantee of Origin certificates (REGOs)). See here for details on Renewable Energy Guarantee of Origin certificates and how these work. A proportion of the electricity we sell is also purchased directly from renewable generators in the UK.
9 Each year, OVO plants 1 tree for every member in partnership with the Woodland Trust. Trees absorb carbon dioxide from the atmosphere, so tree-planting helps to slow down climate change.
View more from these categories