guide
How to compare energy suppliers to find the best deal
02 July 2020 | OVO Energy
Price? Service? Green energy? There's so much to think about when you're comparing energy suppliers.  Luckily, our handy hints and tips will help you find a great deal on your gas and electricity – and fast!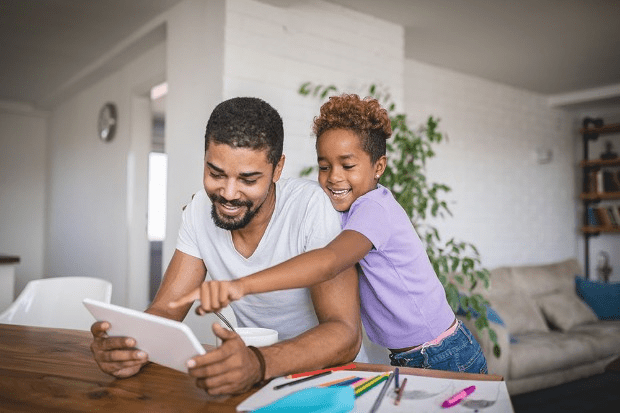 How to compare gas and electricity for the best deal
At first glance it may seem like a bit of a bother – but comparing your energy supply for the best deal can be time well spent. 
That's especially true if you've been with the same supplier for a while. Why? Because if you haven't renewed your original plan since it ran out, chances are you've been automatically rolled onto a more expensive one.
You might feel that shopping around and changing suppliers isn't worth the extra effort. We get that! But you could be pleasantly surprised to learn how it could benefit you.
From fixed or variable plan to individual or dual fuel, we'll tell you what to look out for when you're comparing the UK's dizzying array of energy suppliers.
Follow our guide to finding the perfect deal with a new energy supplier.
Two separate bills? There's a better way
If you're paying separately for gas and electricity, bringing them together under a single supplier can be a brilliant idea. A dual-fuel plan is often not only cheaper, but with one bill, one app and one Direct Debit, it's literally half the usual hassle.
Learn more about dual fuel plans
If you prefer to just switch one or the other, you could still find a better deal by putting on your detective hat and studying the various suppliers.
What you need to have to hand when comparing energy suppliers
When it comes to weighing up the different energy suppliers, knowledge is power. And when you're giving the main contenders a good pat-down, there's just one place to go to gather the information you need: your recent bill.
That's because your choice of plan will probably be affected by how much energy you use. So check over your last few bills to see what you use each month, and you'll have a more accurate idea of what plan will work best.
If you're rummaging through an avalanche of paperwork with no luck, don't forget you can usually find any previous bills via your online account. And if that doesn't help, you can still get a quick quote. It'll simply be based on an estimation of your gas and electricity use, rather than your specific data.
Once you've paperwork to hand, here's what to look for:
The name of your current supplier and your plan name
The amount of energy you use (either in

kilowatt-hours (kWh)

or pounds)
Your bill will often also give a projection of total costs over a year, known as your 'future annual cost'. That's a very handy figure to have when you're getting new quotes.
Some bills even give advice on whether you could save by switching to a different plan. If so, that's a big clue to help incentivise your leap into action!
If you need more help understanding your bill, read our guide to  understanding your energy bill.
How to choose the right gas and electricity plan
Forget "To be or not to be?". When you're pondering suppliers, "Fixed or variable?" is the big question you should ask.
Most suppliers offer both – so here's a breakdown of the main points:
Fixed price plans
This locks in your price at the same rate for the length of your contract. That means you'll be protected from the ups and downs of wholesale energy prices. 
Fixed price plans are often cheaper than standard variable plans, which are usually a supplier's most expensive plan – though this isn't always the case. If a variable plan suits you better, it's worth shopping around to find out whether in fact you can find a variable plan that's cheaper.
Be aware that some suppliers will charge an exit fee if you decide to leave a fixed-term contract early – which isn't usually the case with a variable plan.
Learn more about fixed price plans
Variable plans
A variable plan is usually a supplier's default rate. In general it means that your energy prices will go up and down as the costs of gas and electricity change. 
This means that you'll pay less for your energy if and when the market price drops. But on the flip side, you'll pay more if and when the market dictates a rise.
In spite of that fact, variable pricing must always be in line with or below a maximum 'price cap', which adds a layer of protection. This doesn't apply to a fixed tariff – so if the price cap goes down, you could end up paying more on a fixed rate than you would on a variable one.
Learn more about variable plans
For more info on all the different kinds of energy tariffs available, from green plans to online deals, check our helpful explanatory guide.
Other factors to consider when comparing gas and electricity prices
As you can see, there's more to finding the perfect energy deal than just price.
The smart choice is to go with the supplier that delivers on a range of factors that are important to you. Those could be purely cost-driven – or they may also be influenced by your lifestyle, your aspirations and your interests.
Don't discount the lesser known suppliers! It might turn out that the best electricity company for you is one you've never heard of. Every energy supplier in the UK is regulated by Ofgem – so smaller companies have to follow the exact same rules as the bigger ones.
It's worth noting though that if you're hoping to get £140 off your winter electricity bill under the Warm Home Discount Scheme, be aware that most smaller suppliers won't be part of this.
Some other useful things to think about when you're comparing energy suppliers include:
Company reputation: Review things like a supplier's range of services, levels of customer satisfaction, customer service commitment and their opening hours. Customer reviews can also be a very useful indicator of a supplier's level of care and commitment.
Payment methods: Direct Debit is the easiest way to pay for your energy bills. Suppliers usually offer better rates if you're able to pay this way.
Contract length: In general, shorter term contracts offer greater flexibility, while long-term contracts can save you time, hassle and money.
Exit fees: Some suppliers charge an exit fee if you decide to leave a fixed-term contract early – so if your potential saving for switching is less than the exit fee, it may not be worth doing. Unless, of course, your new supplier offers to pay your exit fee. 
Payment options
When it comes to ways to pay, most people opt to pay by Direct Debit one month in advance. Having said that, you can usually also pay by cash or cheque in arrears. Paying via your online account, over the phone with a card, via a bank transfer, or by cash with a paying-in slip at your bank are a few other common options.
Most popular questions when comparing energy suppliers
How long does it take to switch energy suppliers? 
You might be wondering exactly how much legwork is involved in switching suppliers, but it's actually very easy. Once you've decided on your new supplier, they'll manage the entire process for you.  You should be completely switched within four to six weeks, and the only things you'll need to do are:
Pay your final bill to your old supplier
Cancel any Direct Debits with your old supplier
Take a final meter reading
That's it!
Read more about the switching process here
Can I get a smart meter if I switch gas and electricity? 
You absolutely can! Whether you have a smart electricity or gas meter or both, you can still transfer to a new energy company if you want. In fact, switching suppliers with smart meters is no different from switching with a traditional meter.
Find out more about switching suppliers with a smart meter
 How often do energy prices change?
Energy prices are a fickle beast, rising and falling as they do with a yo-yo-like regularity. That's because their fluctuations reflect a constantly changing market supply and demand. They're also affected when wholesale costs change. 
That can become an issue when you're on a standard variable rate plan – as your price per unit of energy used will go up and down with the market. So if you want to guarantee your unit rates for a set period of time,  choose a fixed rate plan from your supplier.
How else can I save money on energy?
For the average home, spending on energy bills reaches well over £1,000 each year – but it doesn't have to be this way! There are all kinds of ways to cut your energy bills without shivering your way through winter, or sitting in the dark with a lonely candle!
Read our step-by-step guide to lowering your energy bills
And if, like us, you're passionate about our planet, and want to learn some of the best, brightest and most ingenious ways to reduce your impact, there's something else you must check out:
View more from these categories