guide
The ultimate guide to Ofgem: what it is, and what they do
24 March 2021 | Matt Mostyn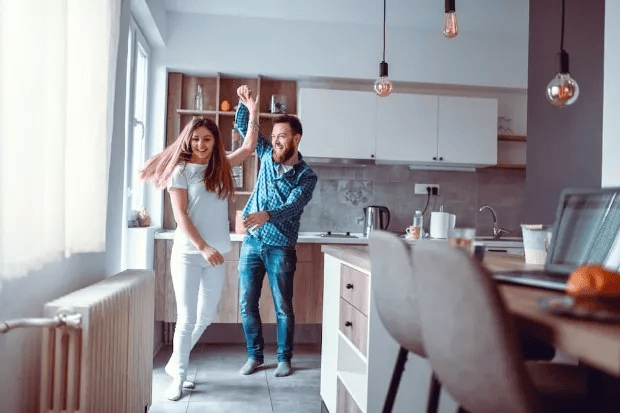 If you're ever read news about the energy industry, or wondered about the impact of shifting regulations on your tariff, you may have heard the name Ofgem. 
As an energy customer, you'll probably have little direct contact with the UK's energy regulator. But behind the scenes, Ofgem works to oversee nearly every part of the energy market. 
Ofgem makes sure the energy market is as fair and transparent as possible for consumers. From encouraging competition and innovation, to fighting for fair treatment for consumers, it plays a key role in supporting your interests as an energy customer. 
In this guide, we'll cover everything from who Ofgem is, and what they do, to answering some common questions about how they can help you. Read on to learn everything you ever wanted to know about the UK's independent energy regulator.
What is Ofgem?
Ofgem – which stands for the Office of Gas and Electricity Markets – is the "industry watchdog" for the energy markets.
It's an official government regulatory body – much like Ofsted, Ofcom, Ofwat, the Charity Commission, the Civil Aviation Authority and the Financial Conduct Authority (to name just a few). And it works closely with the government, the energy industry and other stakeholders. Licensees pay an annual licence fee, which covers Ofgem's costs – but it remains fully independent of the companies it regulates.
Until 1996, almost all gas was supplied by British Gas – while electricity came from the Central Electricity Generating Board (CEGB). And while there used to be 2 separate gas and electricity regulators, they were merged in 2000, to create Ofgem. 
This new, combined UK energy regulator was set up in response to the opening up of the energy markets. Today, Ofgem is responsible for setting the level of, and administering price caps on energy, as legislated by the government. 
What does Ofgem do? 
Ofgem describes its role as to "protect consumers by working to deliver a greener, fairer energy system."
It operates in a number of key areas – including:
Protecting customer interests
Promoting fair competition
Guaranteeing the secure supply of gas and electricity
Setting price controls or "caps" – one for default and

standard variable tariffs

, and the other for prepayment tariffs
Encouraging suppliers to minimise their

environmental impact
It also regulates the companies that operate and maintain the pipes and wires carrying gas and electricity across the UK and into your home.
And it collects information about supplier performance, and monitors and keeps records of all complaints. All suppliers now have to publish domestic complaints figures on their websites. Ofgem also publishes this data in a league table, making it easy to check how different suppliers perform.
What role does Ofgem play in the UK's energy market?
Ofgem holds energy companies accountable when it comes to "social obligations" that have a direct impact on the UK's energy market. That means:
Checking that each supplier offers a range of payment methods
Keeping an eye on the amount of debt owed by each company's customers, the number of customers that get disconnected and the number of prepayment customers 
Making sure energy suppliers do their bit to help

vulnerable customers

Checking that low-income families get support for energy-saving upgrades
Helping suppliers to reduce their

greenhouse gas

emissions
Making sure that energy companies comply with the

Energy Companies' Obligation

, and overseeing government schemes like the Renewable Heat Incentive and

Warm Home Discount
What does Ofgem mean for you?
From recording complaints to setting price caps, Ofgem is in your corner, fighting for your rights. It regularly publishes data about suppliers, and guides to the energy market – all designed to increase public knowledge, and empower customers to compare energy prices and find better deals. 
It also offers a valuable safety net whenever an energy supplier fails. For many of the smaller suppliers in particular, there is a risk of going bust. The beginning of 2019 saw the failure of a record number of energy suppliers, which left hundreds of thousands of energy suppliers stranded. Ofgem stepped in, to protect the credit balances and supplies of those households left without a supplier. Through a process called Supplier of Last Resort (SoLR), those accounts were quickly assigned a new supplier.
Ofgem can also impose regulations on the wider market, or restrictions on specific suppliers if they've had a large number of complaints, or have a poor customer service record. 
Ofgem's Retail Market Review
In June 2013, Ofgem published the Retail Market Review (RMR). This was a review of the energy market, designed to find out whether energy suppliers were putting consumers' interests first. The review found that:
Many companies were offering a tangled web of different rates and tariffs – and often, a selection of rates within a single tariff. This confused customers and made it hard for them to make an informed decision about which supplier was offering the best rates.
Many tariffs were only available for new customers.
Companies were keeping long-standing customers on old tariffs that were no longer available to new customers, and were poor value for money.
Many customers had no idea which tariff they were on.
To improve the situation, Ofgem proposed a number of reforms to encourage energy suppliers to offer simpler choices, clearer information and fairer treatment for consumers. It recommended that:
Energy suppliers should stop offering any tariff that included a range of different rates.
All tariffs should simply have one standing charge and one unit rate. The only exceptions were

Economy 7

and

Economy 10,

white meters and Heatwise tariffs, which all offer cheaper rates during off-peak hours.
Each supplier should offer a maximum of 4 core tariffs.
Energy bills should include key information about a customer's tariff, to make it easy to compare it with other tariffs, if they're considering

switching suppliers

.
Energy companies should tell customers if they could transfer to a cheaper deal without switching to a new supplier.
If you'd like more information about your gas and electricity bills, check out our step-by-step guide to understanding your energy bill.
How can Ofgem help me?
According to Ofgem's website, their priority is to "make a positive difference for consumers".
It keeps an eye on the energy companies, to make sure you're getting value for money and a fair deal. And if you're in a vulnerable position for any reason (such as age, illness, disability or poverty), Ofgem helps to make sure energy companies take special measures to protect you.
They've also made it easier for energy customers to switch suppliers. If you're planning to switch, it's thanks to Ofgem that you can find accurate, independent data and simple tariff information, to help you make the best decision.
This is because Ofgem is responsible for the Confidence Code, which regulates energy price comparison sites. It makes sure they act independently, and give you fair, unbiased information, based purely on the facts.
For more information, you can read a range of energy "How to" guides on the Ofgem website – including "How to switch supplier", "How to complain", and "How to get an electricity connection".
How effective is Ofgem?
Ofgem's presence makes the energy market much fairer for consumers. From introducing new codes of practice, to penalising suppliers for mis-selling energy plans, it puts your interests first, for a better regulated and more transparent industry.
Recently, Ofgem has turned its attention to the regional Distribution Network Operators (DNOs) that carry electricity from the National Grid to your home. These companies currently have a stranglehold on the £500 million market that connects electricity to homes and businesses.
In October 2015, Ofgem brought in new rules and a new code of practice, so that independent firms can take on the big suppliers and compete for new business.
Now, DNOs will have to cut down the number of services that only they can offer. And if they have no choice but to offer them, they'll have to make sure they're being fair to their competitors. That includes being more willing (and acting faster) to share technical information.
Ofgem has also demanded "consumer redress" powers, allowing them to take stronger action against companies that breach the terms of their licence. The government supports this, and has included these new powers in their Energy Bill.
How can I get in touch with Ofgem?
The easiest way to contact Ofgem is through their website. There are a range of phone numbers, depending on your reason for contacting them. Check the website to find the Ofgem phone number you want.
Choosing OVO to supply your energy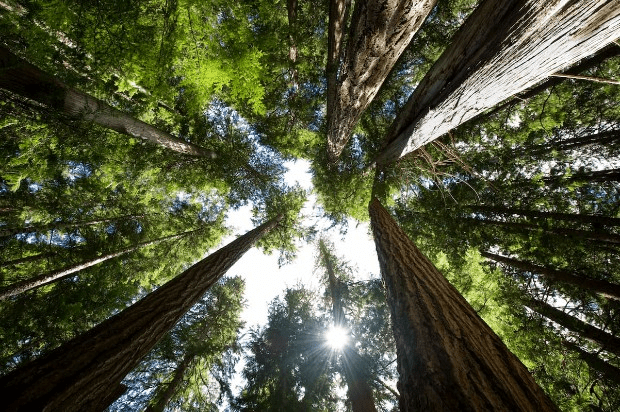 Looking for a better deal on your energy supply? Switch to OVO and you could lower your carbon footprint, help fight the climate crisis, and enjoy competitively-priced green energy – with:
100% renewable electricity as standard1
A tree planted in your name every single year you're with us2
3-5% Interest Rewards when your account has a positive balance3 
An award-winning smart meter experience (Uswitch 2020)
A £50 gift card every time you

introduce a friend

A 5-star rating on Trustpilot by over 30,000 of our members
Sources and references
1.  The renewable electricity we sell is backed by renewable certificates (Renewable Energy Guarantee of Origin certificates (REGOs)). See here for details on REGO certificates and how these work.
2.  Each year, OVO plants 1 tree for every member in partnership with the Woodland Trust. Trees absorb carbon dioxide from the atmosphere, so tree-planting helps to slow down climate change.
3.  Interest Rewards are paid on positive balances of customers paying by monthly Direct Debit. It is calculated at 3% in your first year, 4% in your second year and 5% in your third year (and every year thereafter) if you pay by Direct Debit.
View more from these categories