guide
The ultimate guide to electric vans: benefits, costs, charging, and much more
03 June 2021 | Matt Mostyn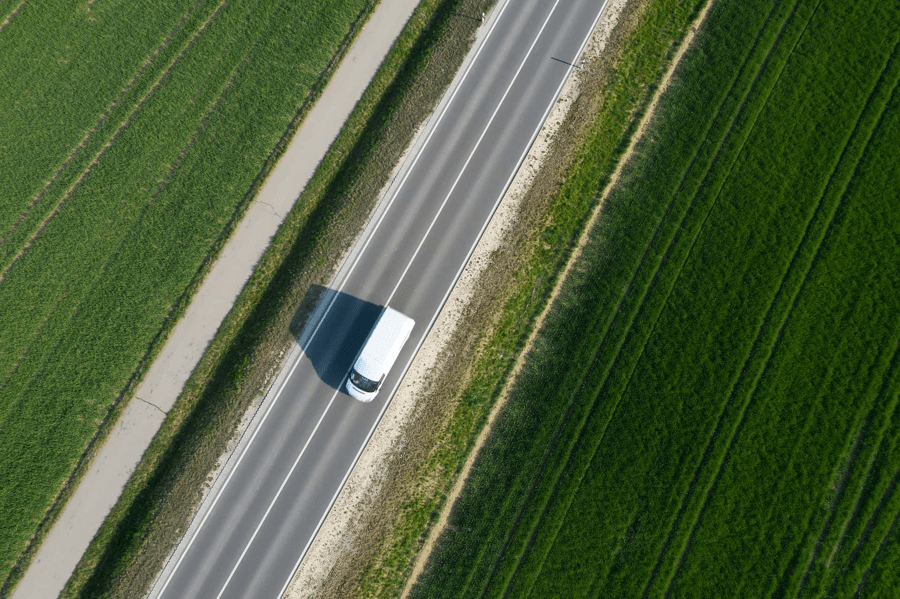 It's hard to ignore the current buzz around electric cars. After all, there are now close to half a million of them on UK roads – and that number's growing every single day.
But what about electric vans? Well, they're also becoming more and more popular – especially for businesses that use vans a lot. At the beginning of 2020 there were only 5 models of electric van available. Fast-forward just one year and that number has more than quadrupled. And with more choice comes improved range, better charging options, and a host of environmental benefits. 
Find out all you need to know about the humble white van with the green credentials. From what they're like to drive, to average range, costs, available grants and much more, here's the ultimate guide to electric vans.
Why are electric vans important?
With concern growing over the environmental impact of our vehicles, businesses and private buyers are increasingly looking at eco-friendly alternatives like e-vans. Electric vans are emission free when you drive them. And that means they have the potential to dramatically improve air quality – especially in urban areas.
Polluted air is a growing problem, especially in our cities. And mass adoption of electric vans is a big part of the solution to tackle this issue. Especially given the huge number of delivery vans being used on our roads since the Covid-19 crisis began. A staggering 96% of registered vans in the UK are diesel-fueled – and vans contribute 30% of nitrogen oxide (a particularly nasty air pollutant) emissions, and 16% of the carbon dioxide emissions of all road transport1.
Of course, aside from improving air quality, they're also much better for the environment in other ways. They're quieter on the roads, which lowers noise pollution and makes our streets more pleasant. And because running them doesn't mean drilling for fossil fuels, electric vans also help to minimise the effects of climate change.
Electric van innovation and technology also helps grow the economy. That's because increased demand for a constant and reliable energy source for electric vehicles encourages the growth of renewable sources of energy, like solar and wind. And while oil prices can fluctuate, the price of solar and other renewables is more consistent. Which means electric vehicle charging stations are more likely to buy electricity from renewable energy sources.
The pros and cons of running an electric van
What are the advantages of an electric van?
As Head of Light Commercial Vehicle and Electric Vehicle Strategy at Vanarama, Paul Kirby, explains, "electric vans are just better, easier and safer to drive. Gone is that crunchy, noisy old gearbox and engine. In its place is smooth, silent, stress-free driving, thanks to their gear-free, automatic drivetrains. And electric vans often also have higher specifications, compared to the more old-fashioned diesel versions." 
Here's a quick summary of some of the major things to love about electric vans:
Eco-friendliness: it's worth saying twice. Electric vans are emission free when you drive them, so they can help improve air quality – especially in urban areas.
Running costs: e-vans are usually a lot cheaper to run than their diesel counterparts. That applies both in terms of per mile of "fuel" (electricity) and maintenance, as there are fewer moving parts. Electric vans are even less hard on their brakes!
Grants and incentives: the UK government's

plug-in car and van grant

currently pays 35% of the purchase price of both small and large electric vans. Plus, with an electric van, you'll completely avoid having to pay road tax, or

Benefit-in-Kind (or BIK) tax

on a company vehicle. 
There are even grants that contribute towards the cost of workplace chargers. The electric vehicle homecharge scheme (EVHS) – also known as the OLEV grant – helps van drivers out with the upfront costs. Check out our guide to UK government grants for EVs.
And don't forget, as an EV driver, you also get to enjoy free parking in many areas, exemption from the London Congestion Charge, and even free charging in some spots.
Whisper-quiet driving: unlike diesel vans, the most you'll hear while driving an electric van is a quiet hum at low speeds. That not only makes them a pleasure to drive, but it also means you could use it for work either late at night or early in the morning without annoying sleeping residents!
Better performance: electric vans are surprisingly smooth to drive. And thanks to their electric motor and transmission, they deliver instant torque, making them pretty nippy, too – especially around town.
Improved image: with climate change on our radar like never before, having an electric van will help to give you a socially conscious image – which could well be good for business!

It's already working for companies like Harrods

.
What are the disadvantages of electric vans?
Electric vehicles are improving all the time – but while there are plenty of benefits, there are some potential drawbacks to consider. Though as technology advances, these are likely to disappear over time. 
Here are the main factors to think about:
Range anxiety: this is without doubt the major concern for drivers of electric vehicles – and vans are no exception.

Driving range

is improving all the time, but there's no getting away from it. You just can't go as far on a single charge in an electric van as you can in a conventional van on a single tank of fuel. And while they're great for shorter trips, they're less practical on long-distance journeys – as you'll have to stop more often to recharge them. 
But as fast-charging networks grow in popularity across the UK, charging quickly and easily on a long journey will soon become the norm. BP Pulse, for example, is the UK's largest public charging network, and it now has over 7,000 charge points – and counting. 
Find out everything you need to know about where, how and when to charge your EV, in our handy guide. 
Join OVO's new EV tariff OVO Drive and power your home and car from 13.5p/kWh², day and night. This could cut up to £220 a year³ off your electricity bills. With fixed rates for 12 months to protect you against price rises.
Charging time: it does take longer to recharge an e-van than to refuel a regular one. Having said that, rapid chargers can currently take an

EV battery

to as much as 80% in as little as 20 minutes – and around 35 minutes for an e-van.
And of course, you also have the option to charge up more slowly at home overnight, which works out cheaper. Or you could even get a fast charger installed at home, and take advantage of a Government grant to help fund the installation.
Learn more about the difference between slow, fast and rapid charging in our guide to charging speeds for an EV. 
Find out how much it costs to charge an EV at home, at work, and on-the-go in our article.
And find out about the various different charger types and plugs in this helpful guide we put together.
Cost to buy: the initial cost for an electric van can be slightly hair-raising. That's mainly because the technology is still quite new. Plus they use expensive lithium-ion (Li-ion) batteries – which are similar to the ones used in your mobile phone, but much larger and more robust. But as time goes by, battery tech will become better – meaning cheaper, smaller, lighter, and more durable batteries in years to come.  
And don't forget, the higher upfront cost is going to be offset by the savings you'll make in terms of running costs. 
Weight: electric vans are heavier than conventional ones. That's because of the amount of electric tech, and heavy batteries needed to power them. This can be an issue if you're driving under a standard UK license – as your vehicle has to be under 3.5 tons. 
To help solve that issue, the government has introduced a new law allowing standard UK driving licence owners a maximum weight limit of up to 4.25 tonnes for electric vans. Find out more below, in our section on electric van payloads.
Battery performance: like all users of rechargeable batteries, electric van batteries do deteriorate over time. Which means they'll gradually begin to hold less charge. But most battery packs are covered by extended warranties (up to 8 years in some cases) – so again, this is less of an issue than you might think.
Read more about EV battery costs, types and lifespan in our complete guide 
And learn more about the benefits and disadvantages of EVs in this handy guide
Best use of electric vans
Electric vans work best in urban areas. So they're ideal for towns and cities, where you're never far away from a plug.
As Paul at Vanarama says, "the best use for electric vans is for operations, doing a regular, predictable mileage each day. That covers anything from parcel delivery, to local trades services, food delivery services, and even engineers operating in a specific patch. 
"A good rule of thumb is to consider your daily mileage, and if it's reasonably close to the range of the vehicle, an electric van could be a great solution."
How do I know if an electric van is right for me? 
The best way to know if an e-van's for you is to try one first-hand, right? So it's a good idea to contact your local electric van dealer and test drive one before you decide to take the plunge.
They should also be able to help you compare costs and savings, based on your business needs and typical journeys – as well as work out when and where you could recharge. 
This kind of planning is very helpful in giving you a clearer picture of whether an e-van is going to suit your needs. 
What's the government electric (plug-in) van grant? 
This grant was introduced to reduce the price of electric and hybrid vehicles. It covers 35% of the purchase price, up to a maximum of £6,000 (or £3,000 for e-vans under 2.5 tonnes). 
Bear in mind that it only applies to certain types of EVs, approved by the government – but choose wisely and you could be quids in. 
To find out more, check out our guide to the OZEV (previously known as OLEV) plug-in vehicle grant.
Which vans are eligible for the plug-in grant? 
Here's a current list of electric vans eligible for the plug-in grant:
Small vans
This applies to electric vans under 2,500kg (gross vehicle weight), with CO2 emissions of less than 50g/km, able to travel at least 96km (60 miles) without any emissions:
Maxus eDeliver 3 (short-wheel base variants)
Nissan e-NV200
Nissan Voltia
Renault Kangoo ZE
Renault Zoe Van
The grant will pay for 35% of the purchase price for these vans, up to a maximum of £3,000.
Large vans
This applies to electric vans between 2,500kg and 3,500kg (gross vehicle weight), with CO2 emissions of less than 50g/km, able travel at least 96km (60 miles) without any emissions:
BD Auto eTraffic
BD Auto eDucato (3.5 tonnes)
Citroen e-Dispatch
Fiat e-Ducato
LEVC VN5
MAN eTGE
Maxus eDeliver 3 
Maxus eDeliver 9
Mercedes-Benz eVito
Mercedes eSprinter
Peugeot e-Expert
Renault Master ZE
Renault Trucks Master ZE
Toyota Proace Electric
Vauxhall Vivaro-e
Volkswagen ABT e-Transporter
LDV EV80
The grant will pay for 35% of the purchase price for these vehicles, up to a maximum of £6,000.
Learn more about electric car grants and incentives in our complete guide 
Are there any company benefits if you make your fleet electric?
You could potentially save on tax, for starters! You can get a van benefit rate of £3,350 on any electric van given for private use. It's paid through the employee's income tax, and the employer's national insurance. 
Zero emission-vans currently only pay 40% of the full van benefit charge. This increased recently to £3,430, with zero-emission vans at 60% of this. The rate is set to increase until they're equal – so if you want to save, you might want to go electric sooner, rather than later.
If you have private use of an electric van, you'll get 0% Benefit In Kind Tax (BIK), too. There's also no BIK Tax on the electricity you use, either from home or in the workplace. This means that you, the driver will save – and the company also saves the 13.8% employer NI on the taxable benefit.
To find out more about tax benefits, check out the government factsheet on low emissions vehicle taxation.
What are electric vans really like to drive?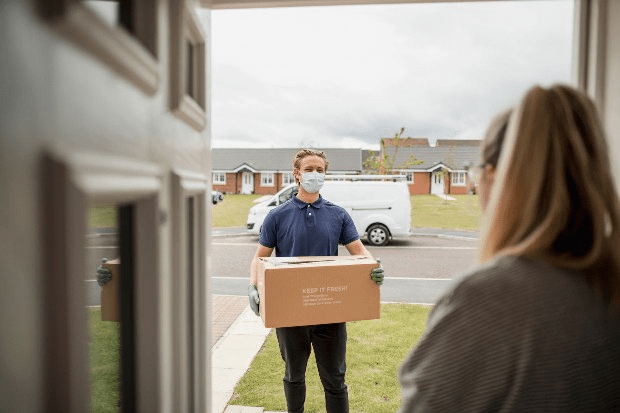 "For me, there's no comparison," says Paul from Vanarama. "From the moment you pull away, you realise how easy these vehicles are to drive. They're so much quieter and safer to drive. And there's less to do – just point it in the right direction and go. Electric driving is definitely the future."
Here's our pick of the highlights when it comes to driving an electric van:
With none of that "diesel rattle", e-vans are quieter at all speeds – making for a more relaxing driving experience. 
Acceleration is usually pretty responsive – and the location of the heavy batteries (low down in the chassis) keeps you more stable, and improves road-holding in the turns.
Of course, their electric motors also remove the need for a conventional gearbox. There's no clutch. Instead, you just choose Drive or Reverse, and away you go. Which is great news for your left leg during traffic jams! 
You'll also find you use your brakes a lot less in an e-van. Instead, whenever you lift off the accelerator, the van slows down. This is because the electric motor turns into a generator, which recovers energy, to top up the batteries. Modern technology, eh?!
This type of "one pedal" driving means you can often go for long periods without really needing to use your brakes – reducing wear (and costs). Though of course, you'll need to keep a keen eye on the road ahead...
What's the driving range of an electric van? How far can I travel on one charge?
It used to be the case that electric vans all had a 106-mile official range – which, depending on how you drove (and how cold the weather), was actually more like 60-80 miles.
The good news is that driving range has literally come a long way since then. Take the Renault Zoe Van, for instance. Its official driving range is 245 miles. And some new medium electric vans, like Citroen, Peugeot, and Vauxhall, have a driving range of over 200 miles. All pretty impressive!
For larger e-vans, the range depends on the number of battery packs you choose to fit. And that will depend on your budget, desired driving range, and how light you want your vehicle to be.
For more on EV driving ranges, check out our complete guide
Comparison of official electric van driving range 
Check out the table below to find out the official driving ranges for all electric vans currently on the market in the UK:
| | | |
| --- | --- | --- |
| Van name | Van type/size | Official driving range |
| Renault Zoe van | Car-derived van | 245 miles (WLTP) |
| Renault Kangoo ZE 33 | Small van | 143 miles (WLTP) |
| Nissan e-NV200 40kWh | Small van | 124 miles (WLTP) |
| Maxus eDeliver 3 | Small van | Up to 150 miles (WLTP)* |
| Citroen e-Berlingo | Small van | 171 miles (WLTP) |
| Peugeot e-Partner | Small van | 171 miles (WLTP) |
| Toyota Proace City electric | Small van | TBC |
| Vauxhall Combo-e | Small van | 171 miles (WLTP) |
| Mercedes-Benz eVito | Medium van | 92 miles (WLTP) |
| VW e-Transporter | Medium van | 82 miles (WLTP) |
| Vauxhall Vivaro-e | Medium van | 143-205 miles (WLTP)* |
| Citroen e-Dispatch | Medium van | 148-211 miles (WLTP)* |
| Peugeot e-Expert | Medium van | 148-211 miles (WLTP)* |
| Toyota Proace Electric | Medium van | TBC |
| Morris Commercial JE | Medium van | 200 miles (untested) |
| Renault Master ZE | Large van | 124 miles (WLTP) |
| Mercedes-Benz eSprinter | Large van | 96 miles (WLTP) |
| Maxus eDeliver 9 | Large van | 146-184 miles (WLTP)* |
| VW e-Crafter | Large van | 68-71 miles (WLTP) |
| MAN eTGE | Large van | 68-71 miles (WLTP) |
| Citroen e-Relay | Large van | 124-211 miles (WLTP)* |
| Peugeot e-Boxer | Large van | 124-211 miles (WLTP)* |
| Fiat E-Ducato | Large van | 78-148 miles (WLTP)* |
NB: WLTP stands for Worldwide Harmonised Light Vehicle Test Procedure. The procedure works over a longer test cycle and with more acceleration and braking events, higher speeds and shorter times spent at standstill.
* Varies with van and battery size
Is there a payload issue with electric vans?
EV batteries (and other electric tech) are undeniably heavy. And adding weight to a van can slow it down – whether it's powered by a diesel engine or an electric motor. This isn't really an issue for smaller vans, but for large vans, it can be more of a problem. Especially as a heavier van reduces the amount you can carry under a standard UK driving licence (3.5 tonnes). 
But with EV battery technology developing all the time, electric van payloads are slowly catching up to diesel vans. And the government has also addressed this potential issue by allowing standard car licence-holders to drive electric vans weighing up to 4.25 tonnes. You'll just need to do 5 hours of driver training before jumping in the driver's seat – and it only applies to certain vehicles. Find out more at the government website.
Do electric vans work in cold weather?
It's fair to say that EV batteries don't like cold temperatures. That's because the cold can slow down the chemical reactions needed to absorb and release electricity. In fact, an electric vehicle may lose an average of about 20% of its range in cold weather, compared to warmer days2. Still, it's worth noting that even petrol and diesel vans can suffer notable range loss in extreme temperatures. 
Plus, according to whatcar.com, the latest EV batteries are less susceptible to cold weather. Combine that with the use of technology like a "pre-conditioning" system – which allows you to set the cabin temperature while the van is plugged in to charge – and they estimate range loss to be as little as 10-15 miles, for a car with a range of 160 miles3.
Are electric vans more expensive to service than diesel vans?
There's a fairly common belief that electric van servicing costs are higher than for traditional diesel models. This is partly because when electric vehicles do go wrong, the advanced technical knowledge needed to repair them can't be found everywhere. Which means you could end up paying a premium for a main dealer to take a look. 
But in reality, electric vans are generally cheaper to maintain than diesel vans, as they have fewer moving parts. There are no pistons to replace, no oil to change, and no clutch to wear out. And your brakes pads and discs should last a lot longer, too. Plus it's worth noting that most electric vehicle servicing plans are actually cheaper than for traditional vehicles. 
What are the best electric vans on sale in the UK now? 
Paul from Vanarama has a few favourites. "The best electric vans around at the moment are coming out of Stellantis. My picks are the Vauxhall Vivaro-e, Citroen eDispatch, and eExpert – which are all essentially the same van. They have good payloads, and the highest range currently available in a van (if you exclude the Zoe). 
"A close runner-up is the Maxus eDeliver 9, which is a really great model in the large van sector. It's got a range of up to 188 miles, plus good charging speeds and payloads. And in the small van category, the eNV200 takes my third spot. This is an excellent van, with ChadeMo rapid charging. It's well-equipped, and very popular. It's been the mainstay of the market for a number of years, and rightfully so!"
Vehicle reviewer Parker also has a list of their top 10 best electric vans – with the Renault Kangoo ZE currently taking the top spot. Check out their electric van review of 2021 to learn more.
Is it possible to get a hybrid electric van? 
This year has seen the arrival of a new type of hybrid van – the Range Extended electric van. This is an electric van with a petrol motor fitted as a generator. When the battery runs low, the petrol engine seamlessly kicks in, to generate more energy for the battery. Which can extend the range to nearly 300 miles, in one case! 
Hybrid vans could be a great option for drivers who need a van with the flexibility of being able to drive longer distances using a petrol tank, while still enjoying the benefits of an electric motor for shorter journeys. They're also ideal in congested cities with a lot of stop-start traffic. That's because braking helps recharge the batteries, to save fuel. And they also improve the air quality in city and town centres.
Another added bonus with hybrid vehicles is that you'll pay less for your road tax – but alas, since October 2021, they no longer qualify you for avoiding the London Congestion Charge. You'll need to buy a fully electric van to benefit there.
What can OVO offer you as an EV driver?
OVO's Drive Anytime plan doesn't only offer unbeatable flat rates for charging your electric van at any time. Our members also get:
100% renewable electricity as standard4
A tree planted in your name every single year you're with us5
3-5% Interest Rewards for every year your account has a positive balance6
An award-winning smart meter experience (Uswitch 2020)
A £50 gift card every time you

introduce a friend to us

A 5-Star

TrustPilot

rating by 30,000 members
So why not get a quote, and switch to OVO today? You could be charging your EV with 100% green electricity6 – and saving money sooner than you think. 
Sources and references
1. www.traffictechnologytoday.com/news/data/new-report-shows-the-growth-in-van-traffic-is-creating-considerable-challenges-for-uk-cities.html
2.  https://insideevs.com/news/342651/why-electric-cars-dont-like-cold-temperatures-and-how-to-fix-it/
3.  https://www.whatcar.com/advice/owning/will-electric-vehicles-suffer-serious-loss-of-range-in-the-winter/n22324
4. 100% of the renewable electricity we sell is backed by renewable certificates (Renewable Energy Guarantee of Origin certificates (REGOs)). See here for details on REGO certificates and how these work. A proportion of the electricity we sell is also purchased directly from renewable generators in the UK.
5. Each year, OVO plants 1 tree for every member in partnership with the Woodland Trust. Trees absorb carbon dioxide from the atmosphere, so tree-planting helps to slow down climate change.
6. Interest Rewards are paid on credit balances of customers paying by monthly Direct Debit. It is calculated at 3% in your first year, 4% in your second year and 5% in your third year (and every year thereafter) if you pay by Direct Debit. Interest Rewards are paid monthly based on the number of days you have a positive balance and the amount left in your account after you've paid your bill. Full terms apply.
View more from these categories