guide
A guide to switching suppliers when you have solar panels
20 April 2021 | Matt Mostyn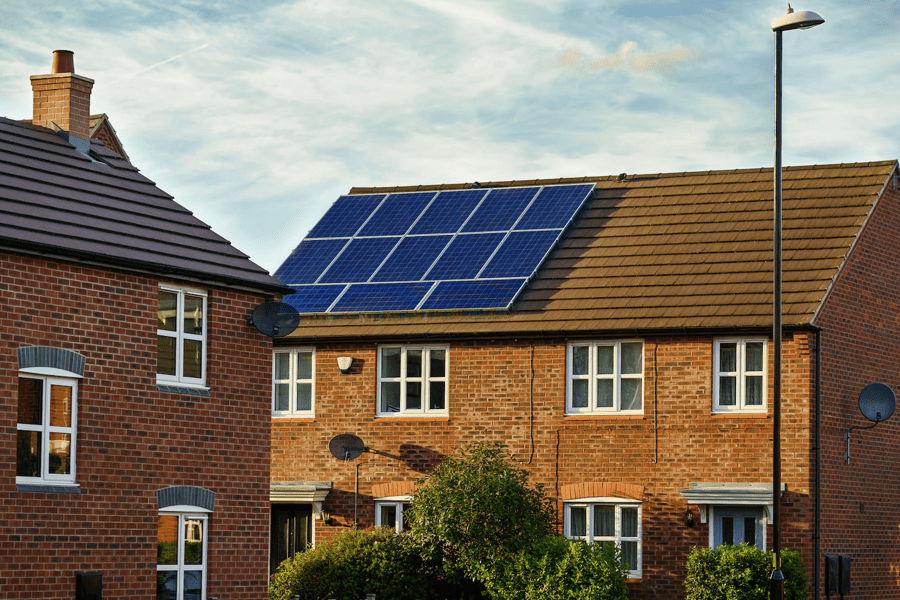 Got solar panels at home? Then you'll already know that energy companies have to pay you for any renewable electricity your panels share with the national energy grid. Suppliers pay you through special tariffs.
They used to be called "Feed-in-Tariffs" (FIT) – but this scheme was closed to new applicants from 1 April 2019. It's since been replaced by the Smart Export Guarantee (SEG).
Whichever scheme you're part of, it's good to know that having solar panels won't lock you in to a specific energy supplier.  
Here's where you can find out all about switching energy suppliers with solar panels, without it affecting your tariff.
How switching to a new energy supplier affects your tariff arrangement
If you think your energy supplier is charging you over the odds, and you'd like to look around for a better deal, don't be put off just because you've got a tariff arrangement. Whether you have the Feed-in-Tariff or Smart Export Guarantee with a particular energy supplier, you can still switch to a different supplier for your energy supply.
In fact, changing suppliers with solar panels works just the same as any other switch – and if you choose, your tariff arrangement can just stay as it is.
What's an export tariff?
An export tariff is money paid out by most energy companies (certainly all the big ones) for the electricity you generate at home. It also pays you for the electricity you sell or "export" to the local electricity grid. 
On 18 December 2018, the government announced their decision to close the FIT scheme to new applicants from 1 April 2019. It's since been replaced by the Smart Export Guarantee. This pays people with solar panels, wind turbines (or similar) for putting home-generated green energy onto the grid.
The company paying your subsidy is known as your FIT/SEG licensee – but they don't need to also be your energy supplier. You can actually have separate contracts for your energy supply and your export payments.
Switching energy suppliers with solar panels doesn't need to affect your export tariff contract at all. Your old supplier can still be your licensee, and will continue paying you the same rate.
No matter which energy supplier you're with, it's always worth checking to see if you could save money by switching. And it's good to know that there's no problem changing suppliers when you've got an existing export contract.
Who sets my export payments?
All export payments are set by Ofgem – so there's no need to compare energy companies, or switch for a better deal on your payments. If you want to switch energy suppliers, it's a better idea to check for potential savings on your fuel.
Once I've chosen a licensee, do I have to stay with them? 
No – you don't have to stay with the same licensee forever. You can change whenever you want.
And if you want to transfer from FIT payments to SEG payments, you can do that, too. Be aware that you can't claim both. If you want to get SEG payments, you have to opt out of getting FIT export payments first.
Most people who already get the Feed-in Tariff are unlikely to earn more with SEG. But it very much depends on the rate of your FIT export payments, and how much of your renewably-generated electricity you use.
If you signed up for FIT fairly recently (rather than when it first launched, back in 2010), you may well get a better deal by switching to SEG. And if you're not satisfied with the service you've been getting, or the time it takes your current licensee to pay you, it's definitely worth looking into switching.
Did you know, you can transfer your export license from another company to OVO? Find out more about transferring, and learn how to apply.
Which energy suppliers pay export tariffs? 
All the main energy companies – including British Gas, EDF, E.ON, Npower, and ScottishPower, as well as OVO Energy – must offer export contracts. Many smaller suppliers also offer them. Check out the complete list here.
How do I switch to a different licensee? 
First, make sure the company you've chosen is licensed to pay FIT/SEG. See above for a list of companies that have to offer them.
Next, contact the company through their website and check that they're happy to take you on. You may need to fill in an application form, and confirm your request in writing.
Your new licensee will then get in touch with your current supplier and sort out a date for the switch. 
They'll also arrange a "generation reading", to make sure they have accurate figures for your solar panel energy output.
Finally, they'll let you know when the switch is complete.
Why should I install solar panels?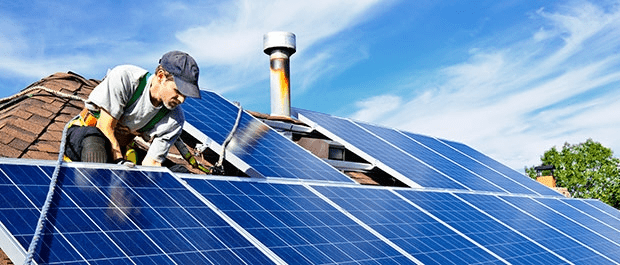 Solar panels are a green way to use your home to make electricity. You get to use this electricity in your home – and if there's any left over, you can sell it through an export tariff. Bonus! 
Here are just a few of the many benefits of having your own solar energy system:
Solar can create a lot of cheap power close to where it's being used
Solar panels are easy to install, making them suitable for all sorts of locations 
From an environmental point of view, solar's amazing, because it releases no harmful carbon – plus the sun is an unlimited source of "free" energy
They need little to no maintenance – just occasional cleaning to keep them clear of dirt and debris
There's zero noise pollution while they're generating electricity 
Solar panels are made of silicon, so they're super-safe and non-toxic

Home energy storage technology

– which captures the electricity you can't use, and saves it for later – is improving at a rapid pace
How much does it cost to switch to solar power? 
If you're thinking about getting solar panels, it's a good idea to get a few different quotes first. Average prices for solar panels (including installation) can vary widely. They can cost anywhere from £2,920 to £15,500, depending on the size of system1. 
It's worth bearing in mind that you're unlikely to generate all the electricity you need from solar panels alone. That's because they generate most electricity during the day, but you won't get much on those dark winter nights, when you'll need to use far more.
But, of course, you'll save some money simply by using the renewable electricity from your solar panels, rather than buying electricity from your energy supplier. And you'll also be able to use them to lower your carbon footprint, which is great news for the environment! 
Find out more about solar panels in our ultimate beginners guide to solar.
How else can I cut my energy costs?
If you like the idea of shrinking your bills in other ways, here are 10 top tips to help you save energy at home:
Defrost your freezer at least once every 6 months. And check out our guide to

improving the energy-efficiency of fridges and freezers.

Get or

make draught excluders

for outside doors, windows, and letterboxes.
If your boiler's over 15 years old, it may be time to

replace it

with a new A-rated condensing boiler. Check out our practical guide to

help you choose the right boiler for you

.
Replace all your old windows with

double glazing

– you could save around £120 each year2.
Slip an insulating jacket on your hot water tank, and you'll save around £35 a year.
Stop heat escaping through your walls.

Cavity wall insulation

can cut around £115 off your heating bill each year2.
Turn appliances off at the wall – don't leave them eating up electricity on standby. Check out our guide on

how to reduce electricity at home

, with more energy-efficient appliances.
When using your washing machine, never set it higher than 30˚. Read our guide to

energy-saving white goods

. 
When you boil a kettle, only use as much water as you need.
You'll find more ideas in our guide covering 8 simple steps to lowering your gas and electricity bills.
Does OVO offer export contracts? 
Yes, OVO does offer both FIT and SEG contracts! And because we know that price matters, we keep our costs down, to help you save.
Visit our website to see how your current supplier matches up next to our range of energy plans. You can compare energy prices for our electricity, gas and dual fuel plans3. It's the quick and easy way to compare utility prices.
Ready to switch to OVO?
We'll make it as simple as possible to switch to us and keep your solar panels benefits, wherever possible! Take a look at our range of energy plans, then go to our 'Get a quote' page and enter your postcode. We'll come back with a quote based on the average energy use of households in your area.
Sources and references
1.  https://www.which.co.uk/news/2020/01/solar-panels-and-renewable-energy-what-are-the-costs-and-rewards-in-2020/
2.  https://energysavingtrust.org.uk/advice/windows-and-doors/
3.  Based on a medium user, paying by Direct Debit, averaged across all UK regions.
View more from these categories