guide
A complete guide to oil central heating: costs, efficiency, plus the pros and cons
29 January 2021 | Celia Topping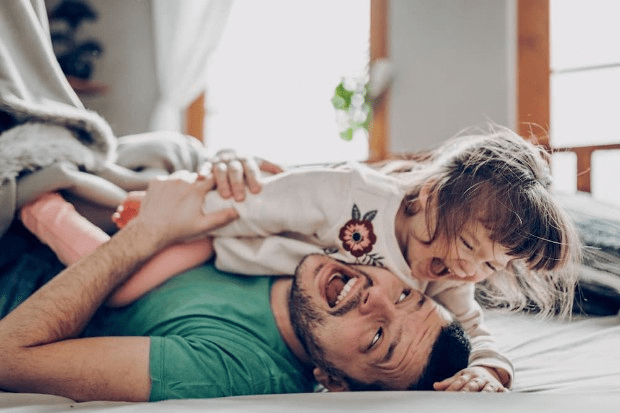 In the UK, there are around 4 million homes that aren't connected to the mains gas network. Out of those, about a million1 use oil for their central heating system. So, if you're thinking about moving to a new home that doesn't have a gas supply, or are curious about costs and how to save money, then read on. 
We'll also give you a few tips about low-carbon oil alternatives, to help you be more energy-efficient and cut your carbon footprint. After all, we are OVO!  
Oil central heating systems: what are they and how do they work? 
Oil central heating is what's called a 'wet' system – meaning an oil-fired boiler heats water, and pumps it through the system via radiators and hot water taps, much like a gas boiler does. It's possible to install an oil-fired heat-only system, or a combi (heat and water) boiler. The latter stores domestic hot water internally, rather than heat it on demand, like a gas combi boiler.  
The main difference between gas and oil is that gas is piped directly to your home through the mains, but oil has to be physically delivered in a tank. This tank has to be rented or bought from your supplier. Usually, it sits outside in your garden, with pipes connecting it to your boiler. 
Once installed, an oil-fired central heating system looks and works pretty much like a gas system, with the same types of controls. These include:
What sort of oil is used in an oil central heating system?
Most UK systems use kerosene. This fuel burns more cleanly and efficiently than heavier oils such as gas oil (also known as red diesel). If you've a kitchen range like an AGA, kerosene is your best option. 
Research is underway to find a suitable biofuel alternative to kerosene, which could provide a cleaner, greener alternative. But currently there's no viable biofuel to replace domestic heating oil2. 
How efficient is oil-fired central heating?
An oil-fired system offers the same sort of efficiency as a gas system, if not a little better in some cases. The best, A rated, energy-efficient boilers can offer up to 98% efficiency. As with all heating systems, regular maintenance and servicing will help the system run more cleanly and efficiently. It also helps to match your boiler with the most modern heating controls, such as smart thermostats. 
What are the installation and annual costs of heating oil?
To install from scratch, an oil system would cost around £4,000 - £6,000. This price includes the boiler, oil storage tank, water tanks, radiators, piping, and labour. The oil-fired boiler itself can cost between £1,285 - £3,700.
According to Which?, the annual cost of an oil-fired system is around £830 for both heating and water. But other factors can affect this estimate. Heating oil prices depend on the wildly fluctuating price of crude oil – weather, political unrest, global production and, more recently, the Covid-19 pandemic can play a role in its volatility. 
Buying oil isn't quite so simple as choosing a gas or electricity supplier, as the market is not so well-regulated. You can get free estimates online, from places like Boiler Juice, Cheapest Oil and Heating Oil, but these are for price-guides only. It's best to call a few local oil suppliers (remember, they physically have to deliver the oil, so they have to be local), to get quotes. Use the UK and Ireland Fuel Distributors (UKIFDA) directory to find a trusted local supplier. 
How to get the best deal on heating oil
Here are a few tips to make sure you're getting the best deal for your oil:
How do I install an oil central heating system?
To get a gas central heating system installed, by law you'd have to use a Gas-Safe-registered engineer. There are no such legal requirements to install an oil system. But we'd strongly recommend you choose an engineer who's registered with Ofted, the Oil-Fired Technical Association, just to be sure. 
What are the pros and cons of oil central heating?
As with all systems, it's best to weigh up the pros and cons before you decide if it's the right one for you. Here are some tips to help:
What are the advantages of oil central heating?
What are the disadvantages of oil central heating?
To compare gas, oil and electric central heating systems, check out our useful guide. 
Oil central heating boilers
Using a modern condensing boiler, with 97% efficiency, can save you up to £200 a year, compared to a model that's over 6 years old. Oil-fired combi boilers are also available, but they're a little slower at giving you hot water on demand. Buying a boiler with a balanced flue, rather than open flue, means more versatility and efficiency. 
Read our comprehensive guide on the different types of boilers and how to choose the best for your home.
Is the government phasing out oil central heating?
Quite rightly, the government has taken an environmental stand, and is phasing out the use of fossil fuels in central heating. That includes gas, too. There'll be no more gas or oil boilers installed into new builds from 2025. Having said that, there's no need to worry if you already have an oil or gas boiler, as are no plans to ditch existing systems, yet. 
Even with 24 million homes using carbon-emitting gas and oil systems, there are still ways to reduce that carbon footprint. The government is offering Green Home Grants for those keen to make their homes more energy-efficient by installing insulation. You could get up to £5,000 towards:
What are the best sustainable alternatives to an oil heating system?
There are some advantages in using oil for your heating system – but it'll never be an eco-friendly choice. For a greener answer to central heating, there are plenty of low-carbon solutions that make home energy cheaper, more sustainable, and more energy-efficient. Check out our handy guides to the main ones here:
But if you're not quite ready to go the whole hog with a new system, here at OVO we have lots of energy-saving ideas to help reduce those bills. It's as simple as knowing the ideal temperature for each part of your home, or just being efficient with your heating and hot water. 
Sources and references:
1 https://www.which.co.uk/reviews/home-heating-systems/article/home-heating-systems/oil-central-heating-aP9gU4u5O8aO
View more from these categories