guide
Energy tariffs explained: what's the right one for you?
10 December 2020 | Celia Topping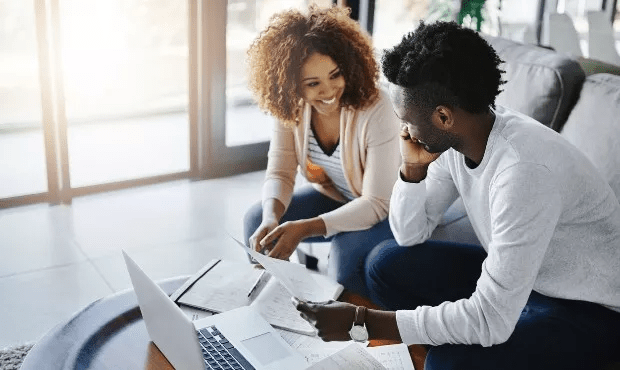 Choosing the right energy tariff is really important for making sure you have a plan that fits your lifestyle, as well as your budget. There are so many different energy tariffs on the market, from green plans to online deals – it can seem a little daunting. It's not easy knowing what they all mean, and which one might be right for you. Here's the lowdown on what's available, to help you decide:
What is an energy tariff?
Simply speaking, an energy tariff (sometimes called an energy plan) refers to how much an energy supplier charges you for their gas and electricity. Most suppliers don't generate their own energy – they buy it wholesale and sell it on to their customers. It's these wholesale prices that can affect how much you pay. 
Types of energy tariffs
Don't know where to start when it comes to energy tariffs? We've explained some of the most popular ones below to help you choose the right for your home. This will come handy when you're comparing energy deals.
Top tip: Energy suppliers might give their tariffs different names, but most will fall into these categories.  
Fixed-rate tariffs
The 'fixed' part of this tariff refers to the price a customer pays per kilowatt hour (or kWh – the measurement for each unit of energy). A price is set per unit at the beginning of the customer's contract period, and this remains the same until the contract ends. Fixed tariff contracts usually last between 12 and 24 months. This doesn't mean you pay the same every month – you still pay for however much energy you use, but the unit price is locked.
What are the advantages of a fixed energy tariff?
If the wholesale price for energy increases, you won't have to pay more, because your price is fixed. Also, because of healthy competition in the energy industry, fixed-rate tariffs are often the less expensive option.
What are the disadvantages of a fixed energy tariff?
If the wholesale price for energy decreases, your tariff won't change. You'll continue to pay the same amount agreed at the beginning of your contract. 
Will I be charged an exit fee?
Exit fees are also known as cancellation charges or termination fees. These can be payable if a customer wants to switch before the end of their contract. It's worth checking this before signing. Fees are usually around £30 per fuel. 
If you're on a dual fuel tariff, you could end up paying 2 sets of exit fees. But Ofgem (the national regulatory board for electricity and gas markets) states that if you want to switch within 49 days of the end of your contract, you won't be charged.
A fixed-rate plan is the most popular type of tariff nowadays, due to the protection it offers in a volatile market.
To find out more about fixed-rate tariffs, check out our comprehensive guide 
Variable tariffs
A variable tariff is also known as a 'standard' tariff, and it's your supplier's default tariff. Unlike a fixed tariff, the cost per unit of energy (kWh) is not fixed. It can go up or down, depending on the wholesale market price. 
What are the advantages?
If you prefer being flexible, and don't want to be tied into a contract, this is the one for you. You can switch to a new supplier whenever you like. This plan also allows you to take advantage of reductions in the wholesale market.
What are the disadvantages?
The main issue is if wholesale energy prices increase, so will your bills – as the price you pay per kWh will increase. Also, these tariffs are often the most expensive ones around. 
Will I be charged an exit fee?
No. You can switch your tariff whenever you like. 
TIP: Most tariffs fall under one of the above categories – fixed or variable. For example, you could pay for dual fuel energy on a fixed or variable tariff. You can decide to prepay, but you'd still need to decide whether you want a fixed or variable tariff. The same goes for green energy, Economy 7 or an online deal. So the best thing to do is decide whether a fixed or variable tariff is right for you. Then look at the other options you can go for once that's decided. 
It's also worth noting that Ofgem sets a price cap twice a year. No supplier can charge more than that cap, regardless of wholesale price. The current default tariff cap is set at £1,042 per year. This rate came into effect from 1 October 2020.
To find out more about variable tariffs, we've put together everything you need to know in our guide
Dual fuel tariffs
This simply means you're supplied both electricity and gas through the same supplier. 
What are the advantages of dual fuel?
Mostly, it works out cheaper to buy both through one supplier. Plus you only get one bill rather than two, so it makes life that little bit easier. 
What are the disadvantages of dual fuel?
It pays to be cautious about dual fuel discounts, as they're not always cheaper than using separate suppliers. So make sure you do your research!
Will I be charged an exit fee?
This depends on whether you choose a fixed or variable tariff, as most tariffs offer a dual fuel option.
To find out more about dual fuel energy, check out this handy guide 
Prepayment tariffs
Just like a pay-as-you-go phone tariff, with a prepayment tariff, you pay for your fuel before you use it. This is mostly done via an online meter.
What are the advantages?
Prepaying means you can keep tight control of how much energy you're using and how much you're spending – which means no unexpected bills. 
What are the disadvantages?
This is the most expensive way to pay for energy, and not all tariff options are available to prepayment customers.
Will I pay an exit fee?
This depends whether you've chosen a variable or fixed tariff. 
Find out more about our prepayment tariffs and meters in our practical guide
What's an Economy 7 or Economy 10 tariff?
The 7/10 numbers refer to the amount of hours you pay less for your energy – usually when there's less demand on the Grid. These are known as 'off-peak' hours, such as during the night. 
What are the advantages?
If your lifestyle suits these hours (maybe you work shifts, or you're a night owl), then you can get energy at lower rates. And electric vehicle (EV) owners can take advantage of off-peak hours to charge their car overnight. OVO offers this as an EV Everywhere tariff, which includes Economy 7 off-peak hours.
What are the disadvantages?
The cost per unit outside these off-peak hours is charged at a higher rate than usual. So if your lifestyle changes, you may end up paying a lot more for your energy, as you're not benefitting from cheaper off-peak hours. Specialist meters are also needed, which could cost you more to install. 
Will I have to pay an exit fee?
It really depends whether you're on a variable or fixed tariff. 
Find out more about Economy 7 tariffs and Economy 10 energy via our handy blogs
Unlimited energy tariffs
As you'd expect, an unlimited energy tariff means you can use as much energy as you like during the year's contract. This is a fairly new addition to the energy market, and not many suppliers offer it yet. 
What are the advantages?
For big households in larger homes that use a lot of energy, this can be an attractive plan. You know how much you'll be paying per month, no matter how much energy you use. It's like Netflix for energy – pay one price and indulge as much as you want. 
What are the disadvantages?
Unlimited tariffs aren't always quite as unlimited as they seem, and usage might be capped. Plus, the total price is often far more expensive than it would cost for a 'normal' year of energy use. And environmentally-speaking, they're not such a great idea. Unlimited deals could lead to careless use of energy – with lights, appliances and heating being left on when they're not needed – because there's no financial incentive to turn them off. 
Will I have to pay an exit fee?
If you want to switch to another tariff, you'll most likely have to pay to leave your contract before it expires. 
Online energy tariffs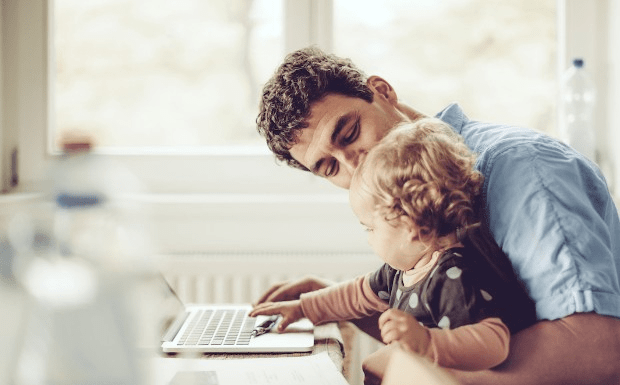 This is an account you open and manage online. You simply enter your meter readings online, and billing is all handled online too. 
What are the advantages of online energy tariffs?
These tend to be the cheapest tariffs in town. This is because the supplier has fewer admin costs, due to the fact that everything's managed online. The convenience of online accounts can also be attractive to some customers. And the added benefit is paperless billing saves on trees, postage and ink.
What are the disadvantages of online energy tariffs?
If you prefer paper bills, this might not be the best option. Some customers find this tariff a bit far-removed from what they're used to – particularly if they're not confident using tech. If you don't have a good WiFi connection, or a device like a smartphone or tablet, it could be difficult to access your account details. It's also possible that the website could suffer technical issues, or might be difficult to navigate. And what if you have problems? Is there a human you can speak to, if necessary? 
It's well worth checking customer reviews on online rates, and avoid just going for the cheapest deal. After all, if you're locked in for a year or more with a fixed-rate tariff, you want to be sure you're happy with the set-up. 
Will I have to pay an exit fee?
Again, it depends what sort of tariff you choose. 
Feed-in tariffs
Feed-in tariffs (FiT) were developed when customers began generating their own renewable energy – for example via solar panels or wind turbines. This tariff paid money to the customer for the excess energy they generated and fed into the National Grid. The scheme was closed in April 2019, but existing customers can still benefit from it. These days, you can apply for the Smart Export Guarantee (SEG) instead.
What are the advantages?
If you're generating your own energy, you can earn money for the energy you feed into the Grid. 
What are the disadvantages?
The scheme is now closed, but it's possible to apply for SEG instead. 
Will I have to pay an exit fee?
No, it's not necessary to pay an exit fee.
Still having questions? From what they are and how to apply, to everything else you need to know about Feed-in-tariffs we've put everything together for you here 
What's the Smart Export Guarantee?
The Smart Export Guarantee (SEG) replaced the FiT in January 2020. It enables customers generating their own energy (through solar panels or wind turbines)  to sell it to the National Grid. 
What are the advantages of SEG?
Earning money from your home-generated green energy is a great bonus. Plus, you don't have to be with the same supplier for SEG as you're with for your gas and electricity.
What are the disadvantages of SEG?
You'll need a smart meter or export meter, and you'll also need to meet various requirements. If you're already benefiting from FiT, you can't sign up for the SEG.
Will I have to pay an exit fee?
This isn't necessary with a SEG. 
To get all your questions answered on SEG, read our helpful guide. 
How to choose the best energy tariff for you
Choosing the best energy plan doesn't have to be a chore. Take a look at the sections above and decide on the most important criteria for you. Price? Eco-friendliness? Stability and security? Flexibility? Check out our blog on comparing energy suppliers to get some more help with your decision, and our guide to understanding your Tariff Information Label if you want to see what you're paying.
How long does it take to switch energy suppliers?
Looking at the dozens of energy suppliers available these days, it can feel a bit overwhelming trying to choose between them. But don't worry, it's actually really easy, and needs little effort on your part. Once you've decided on your new supplier, they'll manage the whole process for you. You should be switched within 21 days max1, with no disruption to your service. All you have to do is: 
Pay your final bill to your old supplier
Cancel any Direct Debits with your old supplier
Take a final meter reading
That's it! For a full breakdown of how to switch your energy supplier, take a look at our useful blog post. 
How often do energy prices change?
Wholesale energy prices are in constant flux, depending on the market's supply and demand, as well as a few other variables. This is only a potential issue if you choose a variable plan. But remember, domestic energy prices don't yo-yo as much as wholesale prices.
Energy suppliers vary rates at their own discretion, but Ofgem keeps a close eye on the industry to make sure everything is fair and regulated. Bear in mind that they set a price cap twice a year, to ensure costs don't spiral out of control. 
If you don't want to be affected by wholesale price fluctuations, choose a fixed-rate tariff and your unit price will remain the same, no matter what happens to the market. 
More help is at hand on this topic in our informative blog post on pricing principles. Here you can find out when energy prices were last changed, and how to work out what you're being charged for gas and electricity.
How else can I save money on energy? 
In the UK, the average home spends over £1,000 a year on electricity and gas. But it doesn't have to be this way! There are all sorts of ways to save energy and reduce your bills. Read our step-by-step guide to making your home more energy-efficient, and let us help you save energy as well as money. 
And if you want to learn more practical, simple ways to reduce your environmental impact, here are 120 ways to save and conserve energy around the home.
View more from these categories