guide
Gas heating vs oil vs electric heating: which option is right for you?
03 November 2021 | Celia Topping
Heating costs make up over half of the UK's household energy bills1. Of course, when it comes to heating your home over winter, there are a few different fuels to choose from.
So let's compare the cost of heating your home using gas, oil or electricity, and explore a few new ways to be more energy-efficient and help save money. And, because we're OVO, we'll also offer a few ideas on how to cut your carbon footprint and fight climate change, while we're at it. 
What are the pros and cons of gas central heating?
Around 23 million UK homes use gas central heating. Out of a total of about 29 million, that's a huge majority. So why is gas so popular?
Advantages of gas central heating
Disadvantages of gas central heating?
Find the right boiler for you with our useful guide. And remember, at OVO, an upgrade to OVO Beyond gives you 100% carbon-neutral gas2, meaning you can keep your carbon footprint to a minimum. 
What are the pros and cons of electric central heating?
In England, only around 8% of homes are heated with electricity. With less in Wales, at 5%, but slightly more in Scotland, at 13%. This is pretty low, in comparison to gas central heating. Let's find out why. 
Advantages of electric central heating
Disadvantages of electric central heating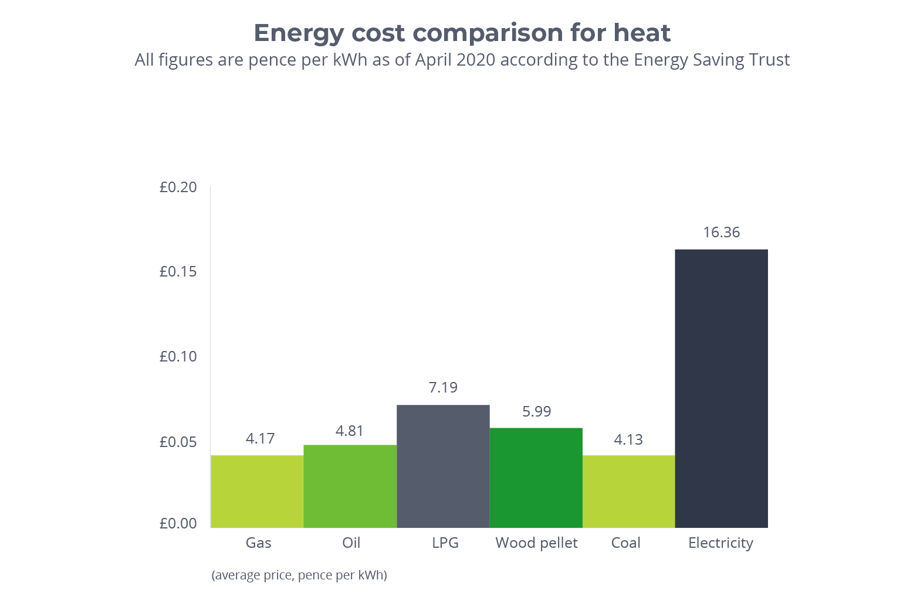 What are the pros and cons of oil central heating?
Advantages of oil central heating
Disadvantages of oil central heating
Read all you need to know about oil central heating in our new practical guide. 
Installation costs of different heating systems: oil vs electric vs gas
So you've read the pros and cons of each system. Now here are some examples for installing different heating systems. Plus we've added a couple of green solutions too. 
Electric storage heating
Once bulky, clunky and inefficient, storage heaters are now smart, modern and energy-saving. Check out our guide on how you can benefit from the sleek, lower-carbon alternative to gas central heating. Approximate cost: £150 - £700 per heater.
Gas combi boiler
A single unit that gives you both your hot water and space heating – it takes up less room than other types of boiler, and gives you hot water as soon as you turn on the tap. Find out more in our guide. Approximate cost: £2,500-£4000.
Oil fired boiler
If you're not on the mains gas grid, an oil central heating system could be your best and most cost effective option. And it's more efficient than gas. Approximate cost: £4,000-£6,000.
Air source heat pump
Air source heat pumps are vital in the move away from gas and towards the electrification of heat. But these systems are expensive. Costing between £2000 to £9000 to install. FInd out about grants you may be eligible for that can help towards the installation costs. 
Ground source heat pump
If you're searching for a greener, more efficient, low maintenance option to heat your homes, consider this low-carbon solution which  uses only the heat from underground,. But with prices at around £14,000 to £19,000 for installation, they're still a long way from being accessible for most of us.  FInd out about grants you may be eligible for, that can help towards the installation costs.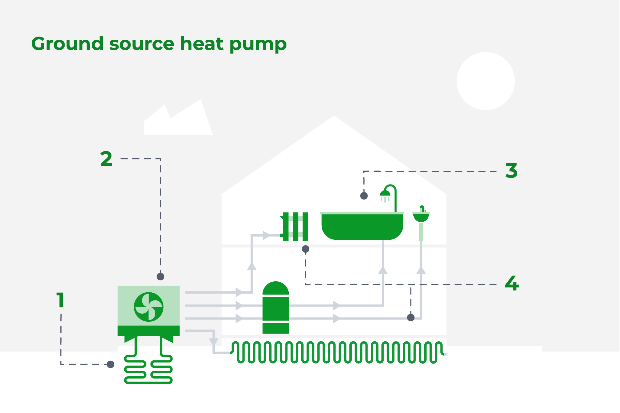 5 ways you could save money
Depending on how you heat your home, here are some other ways you can save money:
1. Switch to a better energy tariff
Many people stay with the same supplier year after year, long after their agreed tariff has come to an end. This means they've probably been shifted to their supplier's default, and most expensive, tariff. It's worth comparing energy suppliers, and finding out how much you can save if you switch. 
Check out our guide to the types of  energy tariff available these days. At OVO, all our home energy plans come with 100% renewable electricity3 as standard. Plus we plant a carbon-munching tree4 in your name, every year you're with us. 
2. Take control of your heating
Here are 3 ways you could save energy and carbon emissions by being more efficient with your heating:
3. Track your energy use with a smart meter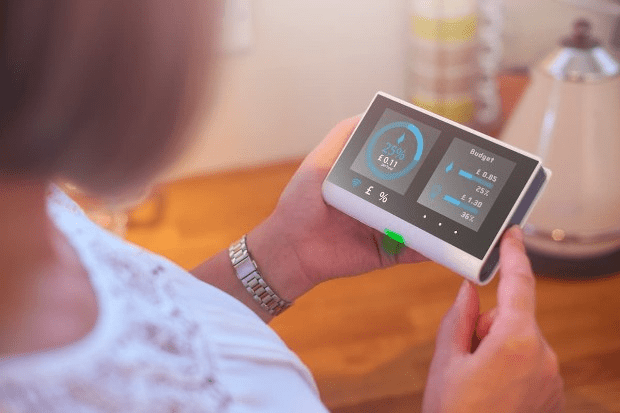 Another way to monitor your energy use is through your smart meter, and its portable companion, the In-Home Display (IHD). An IHD is the most effective way to track your energy use, and save money. As a result, IHDs now come as standard with every smart meter. 
Don't yet have a smart meter? All OVO members can get a smart meter installed for free by our award-winning smart meter team8. 
4. Find out the many ways you can insulate
Insulating your home is a great way to make your home more energy efficient and lower your carbon footprint. There are many ways you can do this, and it can make a big difference quickly. 
Other technologies like external wall insulation, thermal walls and double-glazing cost more, and take longer to pay back, but will make a huge difference. Use our blogs to find out how these different types of insulation could save you money
5. Get a smart thermostat installed
Smart thermostats help you control your heating from wherever you are – even if you're not at home – from your phone, tablet, or other device. Find out how you could benefit from getting a smart thermostat installed, to make your home more energy-efficient.
What are the best green alternatives to traditional gas, oil and electricity heating systems?
As the world moves towards a greener, more sustainable future, we're constantly looking for better, more renewable ways to heat our homes. Read our useful guides to tell you everything you need to know about the low-carbon heating solutions making home energy more sustainable, and more efficient:
Wrapping it up
Here are a few key takeaways from this guide on heating costs:
Sources and references:
1 https://energysavingtrust.org.uk/advice/heating-and-hot-water/
2 By providing 100% carbon-neutral gas (15% green gas and 85% offset) and offsetting all associated lifecycle carbon emissions involved in the production and consumption of your electricity & gas, OVO Beyond reduces your yearly carbon emissions from the energy used in your home that's supplied by OVO to net zero
3 The renewable electricity we sell is backed by renewable certificates (Renewable Energy Guarantee of Origin certificates (REGOs)). See here for details on REGO certificates and how these work. 
4 Each year, OVO plants 1 tree for every member in partnership with the Woodland Trust. Trees absorb carbon dioxide from the atmosphere, so tree-planting helps to slow down climate change.
5https://assets.publishing.service.gov.uk/government/uploads/system/uploads/attachment_data/file/1032260/UK_Energy_in_Brief_2021.pdf
6 https://www.gov.uk/government/publications/net-zero-strategy
7 If all of us in the UK turned our thermostats down by just 1 degree, we'd prevent 8.8 million tonnes of carbon entering the atmosphere each year. We know this because turning the thermostat by one degree you can save 320kg of carbon a year, or 0.32 tonnes (Source: Energy Saving Trust). And we multiplied this by the number of households in the UK (ONS, 2018).
8 https://www.uswitch.com/gas-electricity/guides/uswitch-energy-awards-2019/
View more from these categories